Diploma Series: Key Compliance Skills
Overview
Good Compliance involves knowing the rules, the markets, products and transactions, but it also relies on being able to develop the ability to make swift recommendations based on a robust, reasoned argument.
The ability to deal with individuals at all levels of your organisation is central to this, from those in client and market-facing positions to those sitting in the boardroom. This module will demonstrate techniques for developing or enhancing such an approach within the context of realistic business scenarios and will discuss how to achieve a best in class approach to developing a Compliance function.
The module will then go on to explore Compliance Monitoring - something that is easily done badly and is difficult to do well. This module will demonstrate how to conduct Compliance Monitoring in a way that will be compelling to regulators, Senior Management and auditors alike.
This module is a part of our Diploma in Compliance, AML & Financial Crime and can be taken as a standalone course or as part of the whole Diploma Series which consists of four modules totalling 24 x 3-hour sessions of interactive workshop learning, interspersed by examinations and assignments.
Who is this for?
This module has been developed for Compliance and Financial Crime professionals with between one and five years' experience in Compliance or Financial Crime, but exceptions may be made in respect of applicants who have significant regulatory experience or similar experience in Legal, Audit, Risk or other related functions.
Learning Outcomes
After completing this module, participants will be able to:
Apply the principles underlying a world-class Compliance function
Use influencing and negotiation skills in practical scenarios
Identify and manage a Conflict of Interest scenario
Apply principles of Compliance Risk
Develop a regulator-proof Compliance Monitoring Programme
Course Details
Session 1
The World-Class Compliance Function
What is Compliance and how do we make it truly effective?
Who is responsible for Compliance
Compliance Governance
The independence of Compliance
The Compliance Programme and the Compliance Function
The future of FinTech and what it means for Compliance
Session 2
Influencing and Negotiation Skills for Compliance Officers
The areas of a Senior Compliance Officer's work in which influencing and negotiation skills are required
Key tips and techniques - using realistic scenarios
Application of the techniques learnt in Session 3 in further scenarios
Session 3
Identifying and Managing Conflicts of Interest
What is a Conflict of Interest?
Where can Conflicts arise in my firm?
Whose responsibility is it to identify and manage Conflicts of Interest?
What should Compliance be doing to spot potential Conflicts?
Session 4
What practical techniques can Compliance use to manage Conflicts of Interest successfully?
Case studies: Extensive real-life examples from the trainer's own experiences
Session 5
Compliance Risk and Monitoring
What is Compliance Risk?
Group exercise: How to construct a Compliance Risk matrix
Session 6
Recent changes in the approach to monitoring
Monitoring crimes – how monitoring teams get it wrong
How to construct a Risk-Based Compliance Monitoring Programme
Surveillance systems – build or buy?
Group exercise: Directional testing techniques

Group exercise: Devising the right monitoring tests
Delivery
All of CCL Academy's public courses are delivered virtually using Zoom.
Firms with more than 5 staff to train have the flexibility to deliver training in-person by one of our trainers at your premises, or virtually via Zoom, Teams or Webex.
Find out more about your Virtual or In-Person training experience below.
Virtual Delivery
Our virtual training courses are designed to be every bit as engaging as our in-person courses. To achieve this, our trainers use market-leading technology and a range of training techniques to ensure high levels of interaction with participants. Courses include the use of:
Virtual 'break-out' rooms: participants are divided into virtual rooms to facilitate small group discussion.
Polling: multiple-choice questions, answered anonymously, allow the trainer to assess knowledge and understanding across the group.
Case studies: true to life case studies and scenarios are used to highlight the practical application of theoretical knowledge.
Messaging: participants can submit questions and comments, either to the whole group or privately to the trainer.
Additional Benefits:
Recording: public course participants have the option to access a recording of the course for one month after the course. In-House clients also have the option to record their training for an additional fee.

On-going Q&A: public course participants can access an ongoing Q&A facility allowing them to ask questions relating to the course.
In-Person Delivery
Our in-person training is delivered face to face at your offices, and includes:
'In-the-moment' questions & discussions: questions through conversations allow the trainer to assess knowledge and understanding across the group.
Case studies: true to life case studies and scenarios are used to explore practical application of theoretical knowledge.
Q&A: participants can ask questions during training, either to the whole group or privately to the trainer.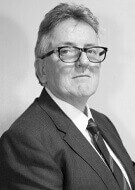 Peter Haines
Director of GRC Training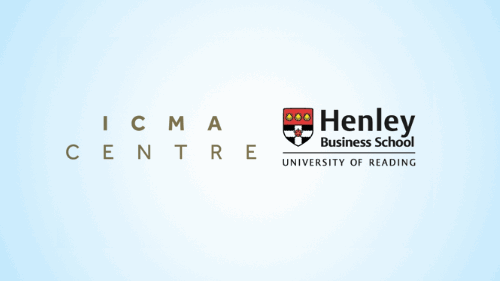 Course Search