Integrity & Ethics eLearning
Overview
Staff within financial services and beyond hear a lot about ethics (and its importance) but they are often uncertain as to what it means (for them and their firm), why it is considered important and what they (and their firm) should do (and avoid doing) to be ethical in business.
This introductory eLearning module will take participants through each of these (what ethics means, why it is important and how to embed it in the workplace) in a simple, clear, concise and interactive manner. The key outcome will be a proper appreciation of the need for an ethical approach that will dovetail with the stated ethical values of all employers.
Who is this for?
Staff at any level in a financial services entity, and potentially outside of financial services too. For more experienced and senior staff, the course will serve as a reminder and reinforce what should already be known. For others it will provide a vital foundation to the importance of ethics and an ethical approach.
The course avoids focussing on any one jurisdiction but draws on the UK as 'best practice' making it appropriate in other jurisdictions, such as the Middle East.
Learning Outcomes
On completion of this module, participants will:
Know what ethics means
Be able to link an ethical approach to a more sustainable business
Understand the impact of an ethical approach on the stakeholders
Understand how an ethical culture can be embedded in a business
Be able to list examples of ethical and unethical behaviour
Know what to do in the event of ethical concerns
Course Details
This eLearning module will synthesise what ethics means, explain why it is important and how it can be embedded in businesses.
Introduction – ethics defined
The impact of an ethical approach
Tone from the top – governance and senior management
The broader workforce – embedding ethical principles and values
Systems and controls – including the three lines of defence
Ethics and other stakeholders –shareholders, customers, suppliers, regulators, the wider community
Assessment
Delivery
Our interactive learning is delivered online, so all you need is an internet-connected device – we'll do the rest.
We handle every part of the set-up process, from customising your individual Learning Management System (LMS), loading staff data, setting up a deployment and reminder schedule and reporting on progress.
In addition, administrators can also have access to all of these tools too, giving you the flexibility to be involved as much or as little as you prefer.
eLearning Previews
See examples taken from a range of our eLearning courses in the gallery below.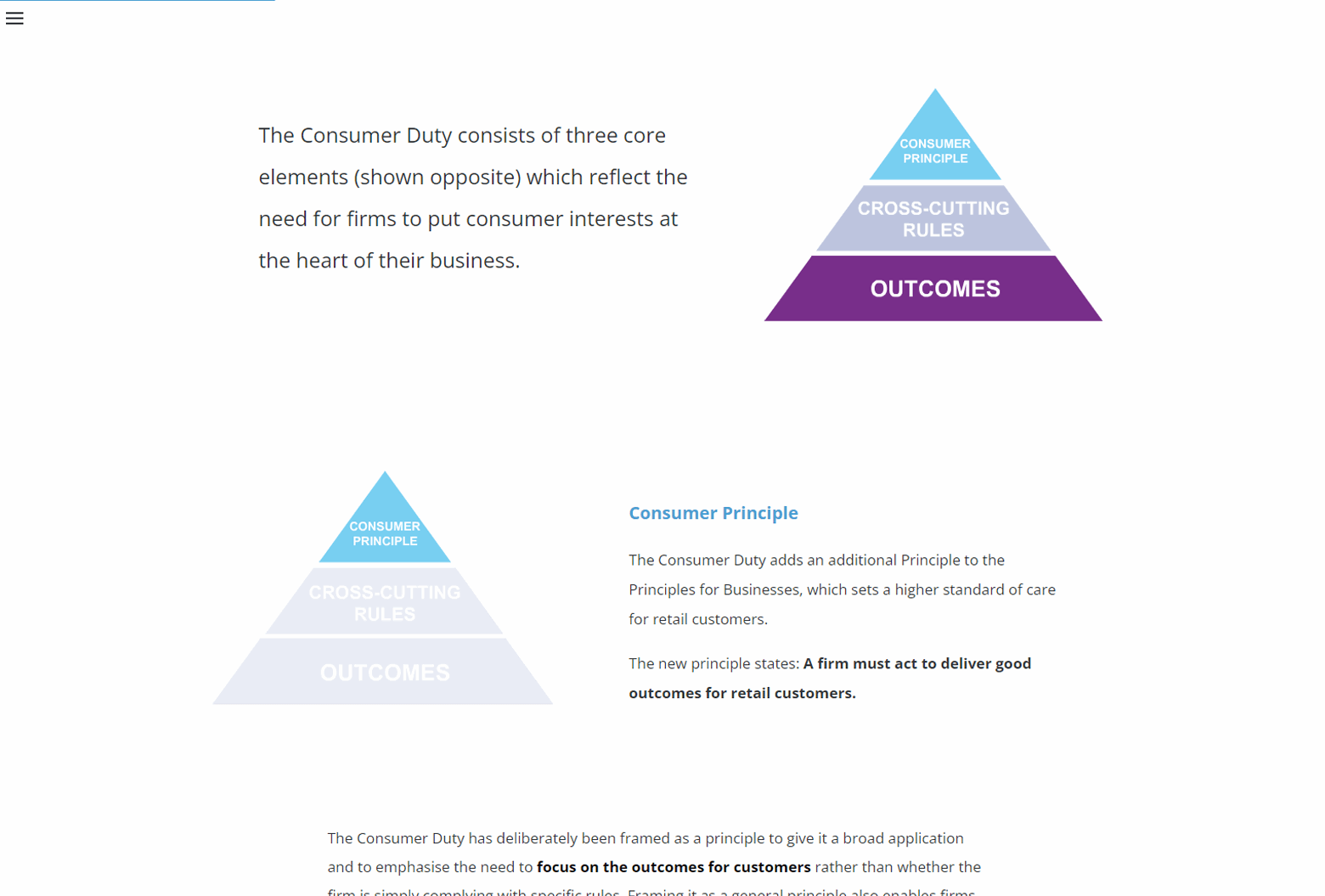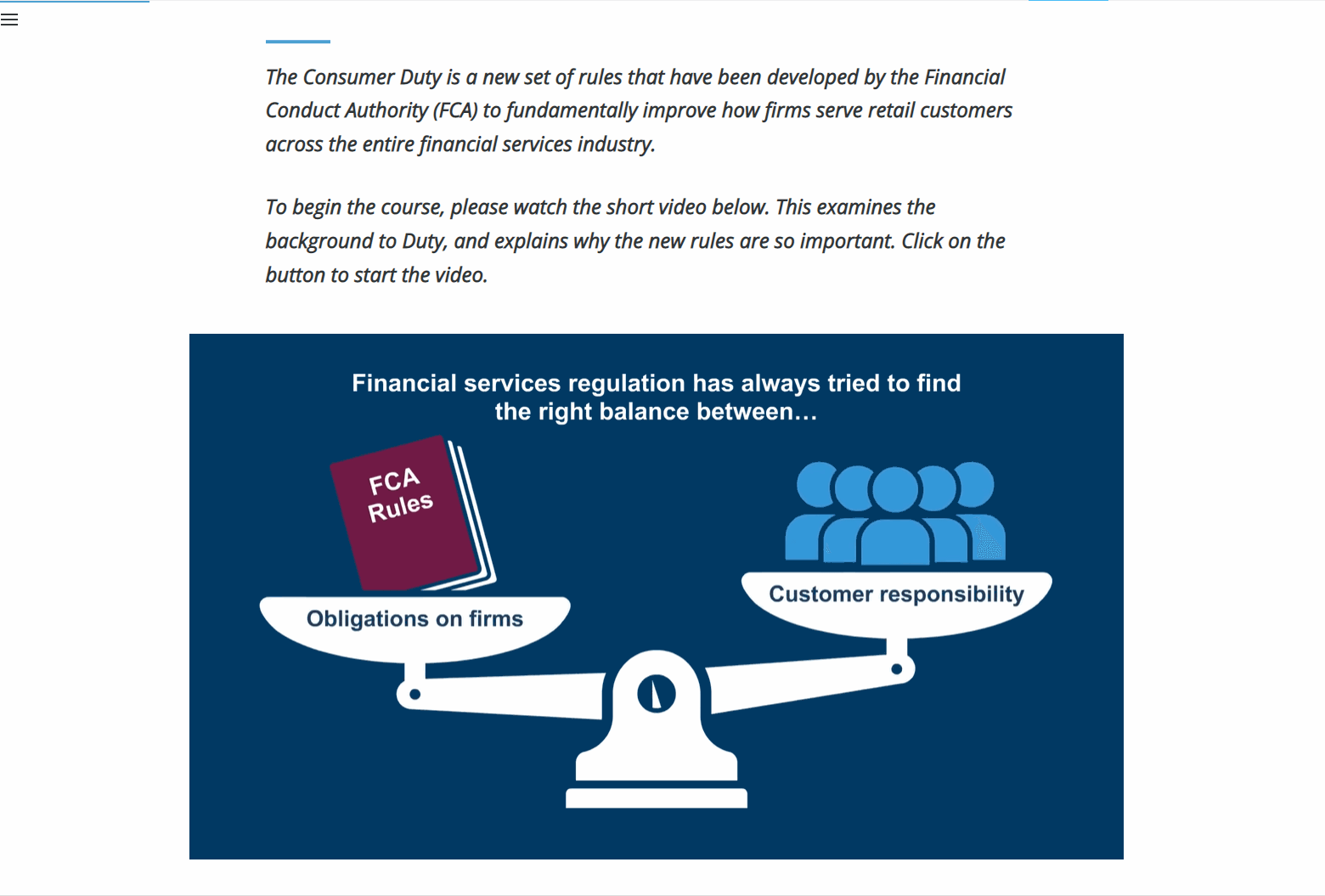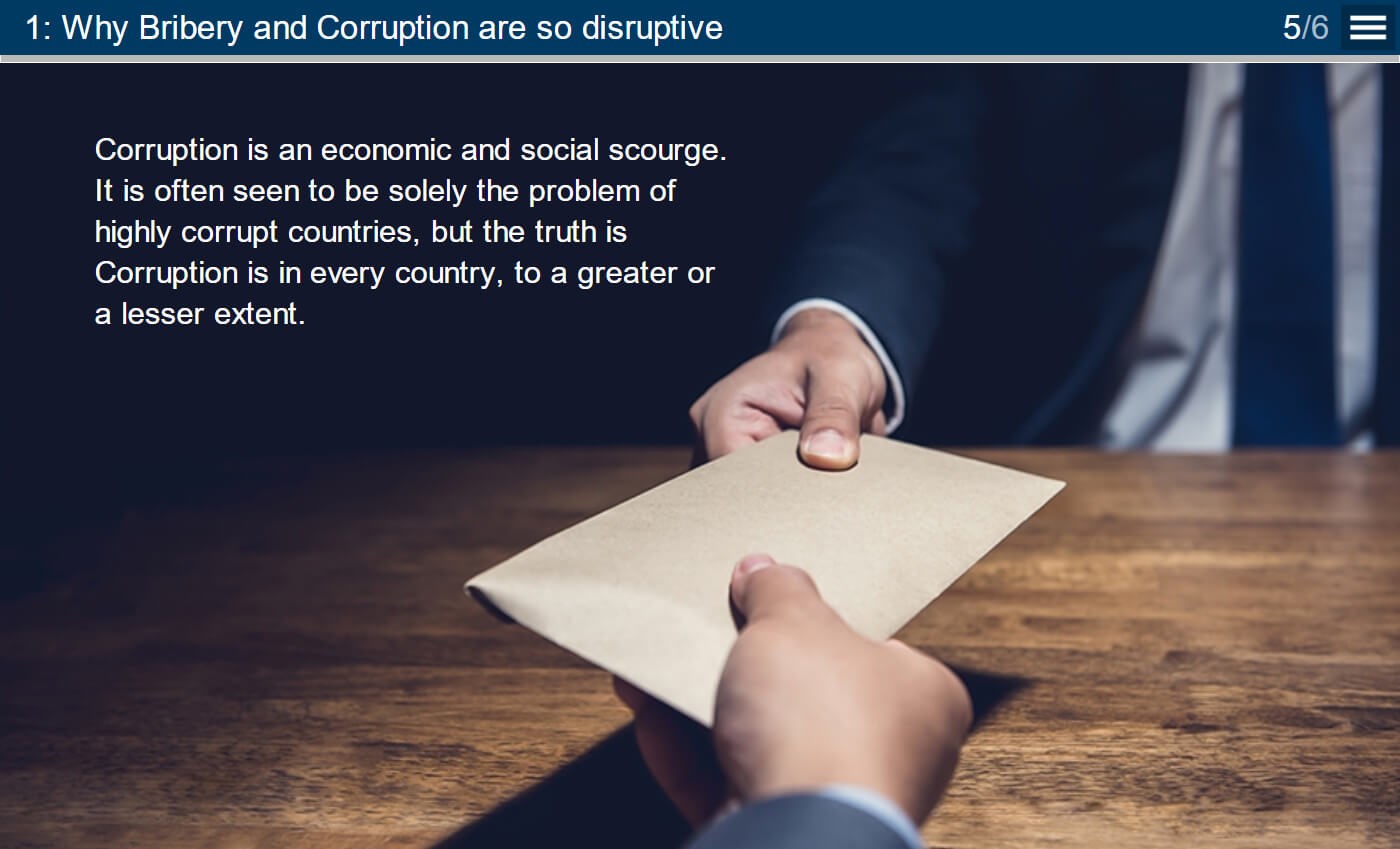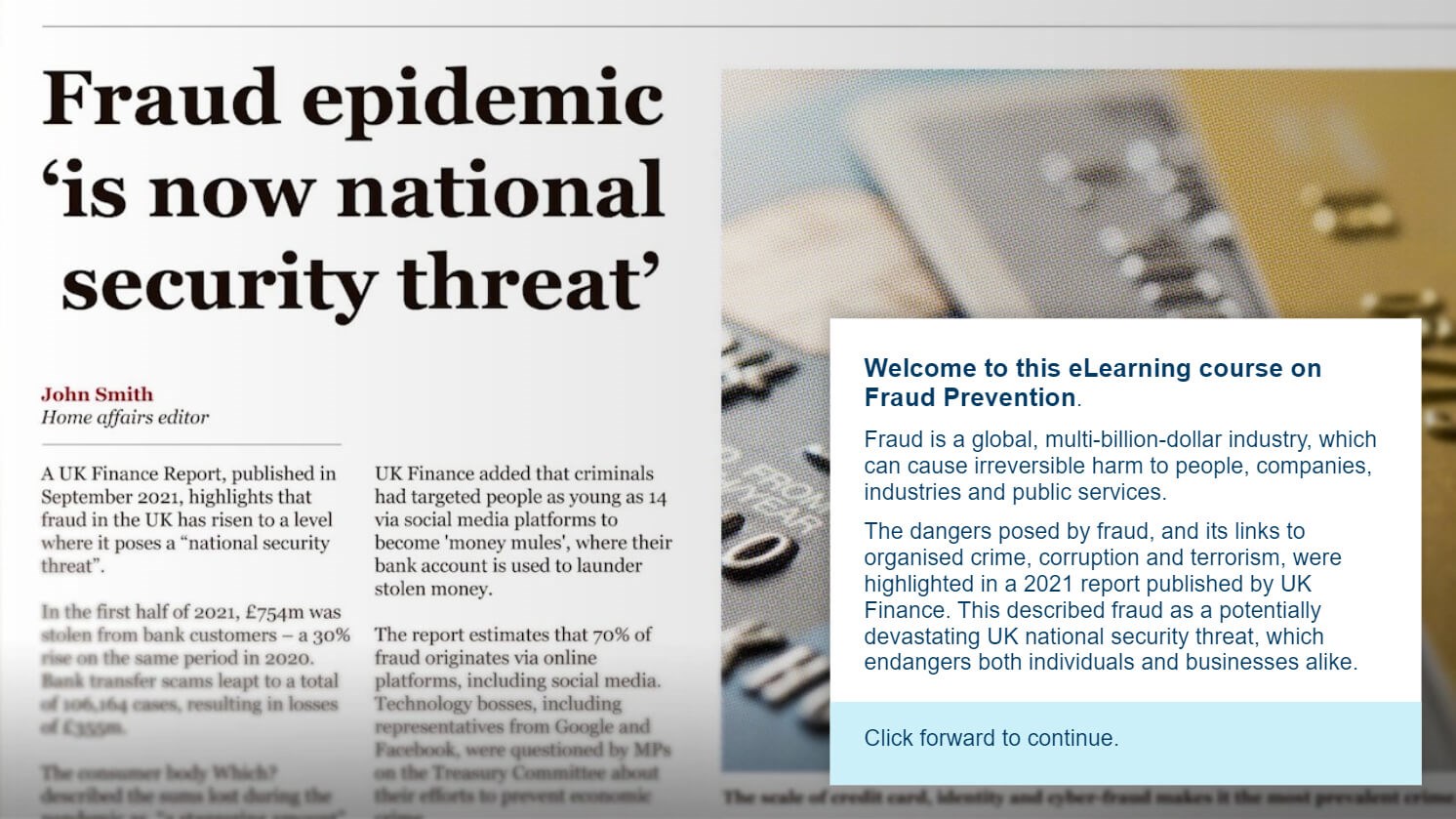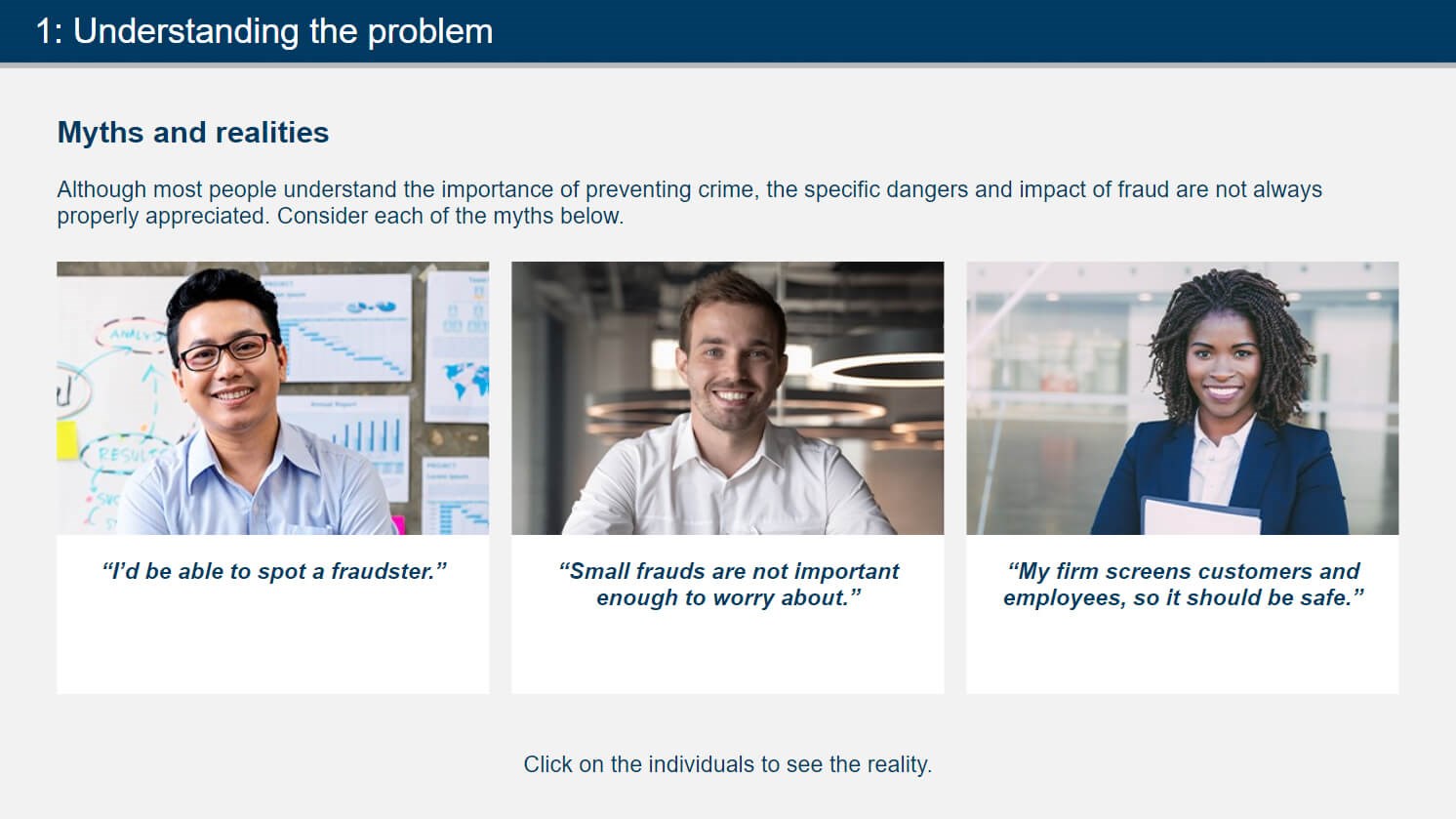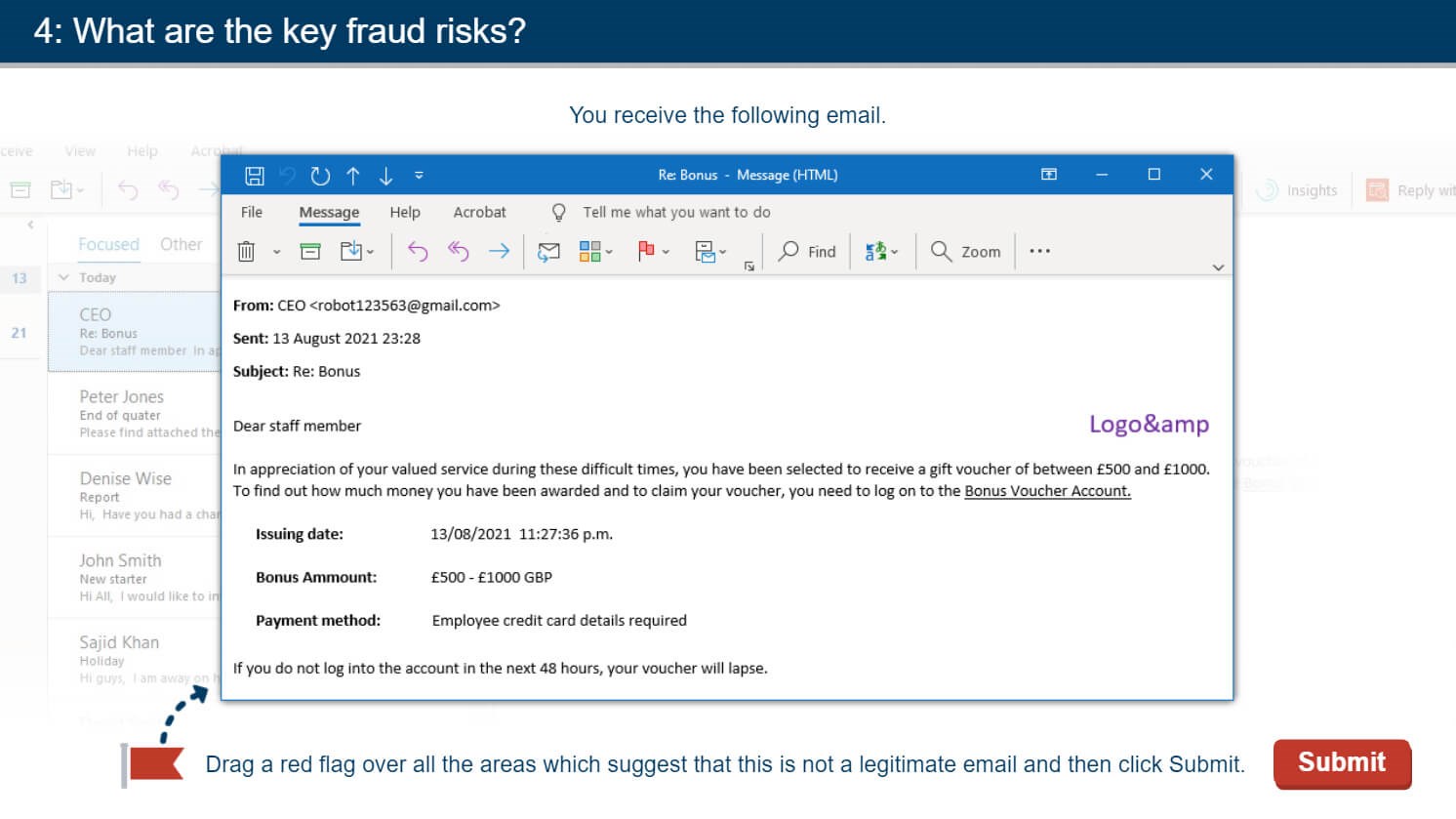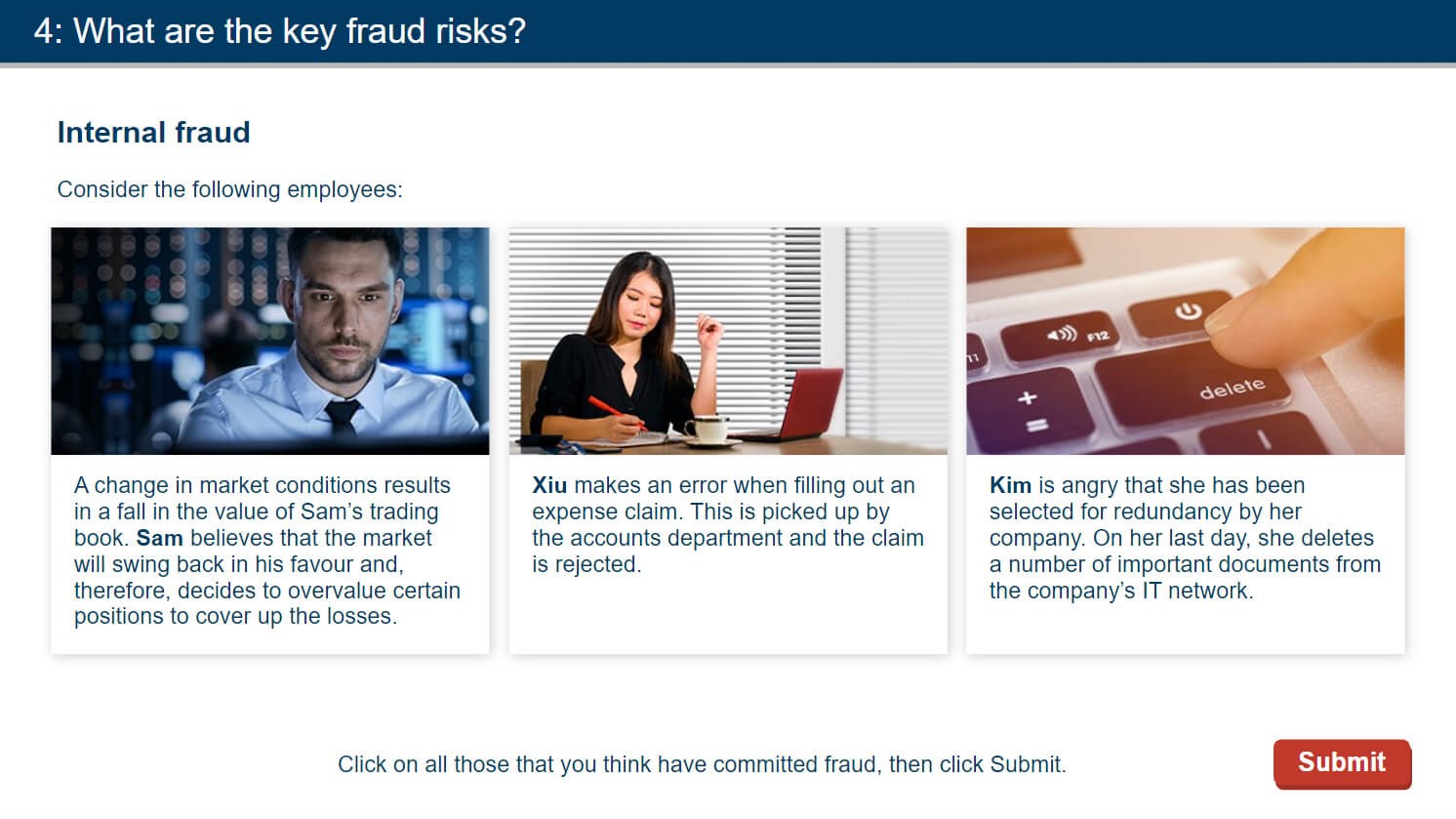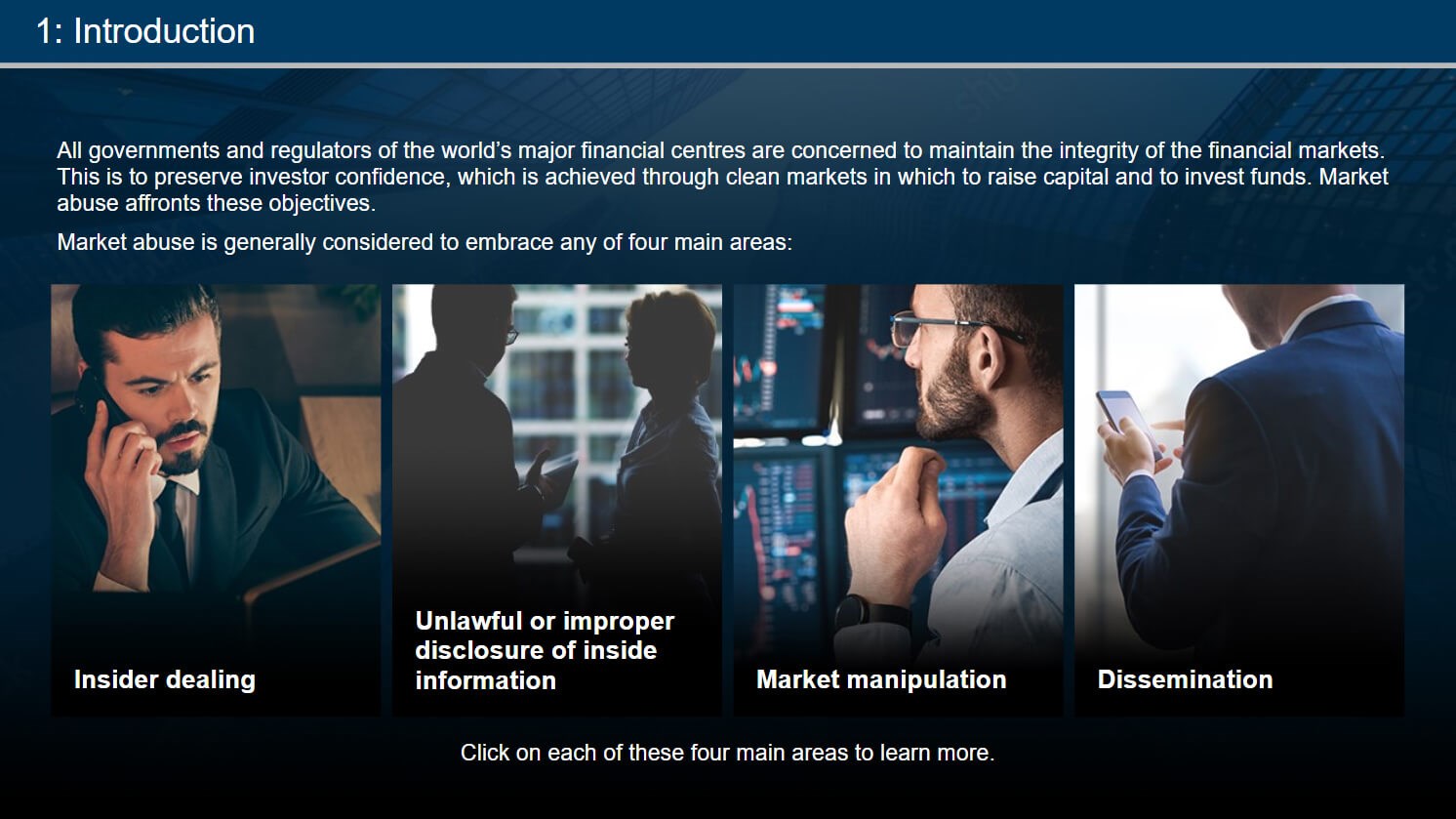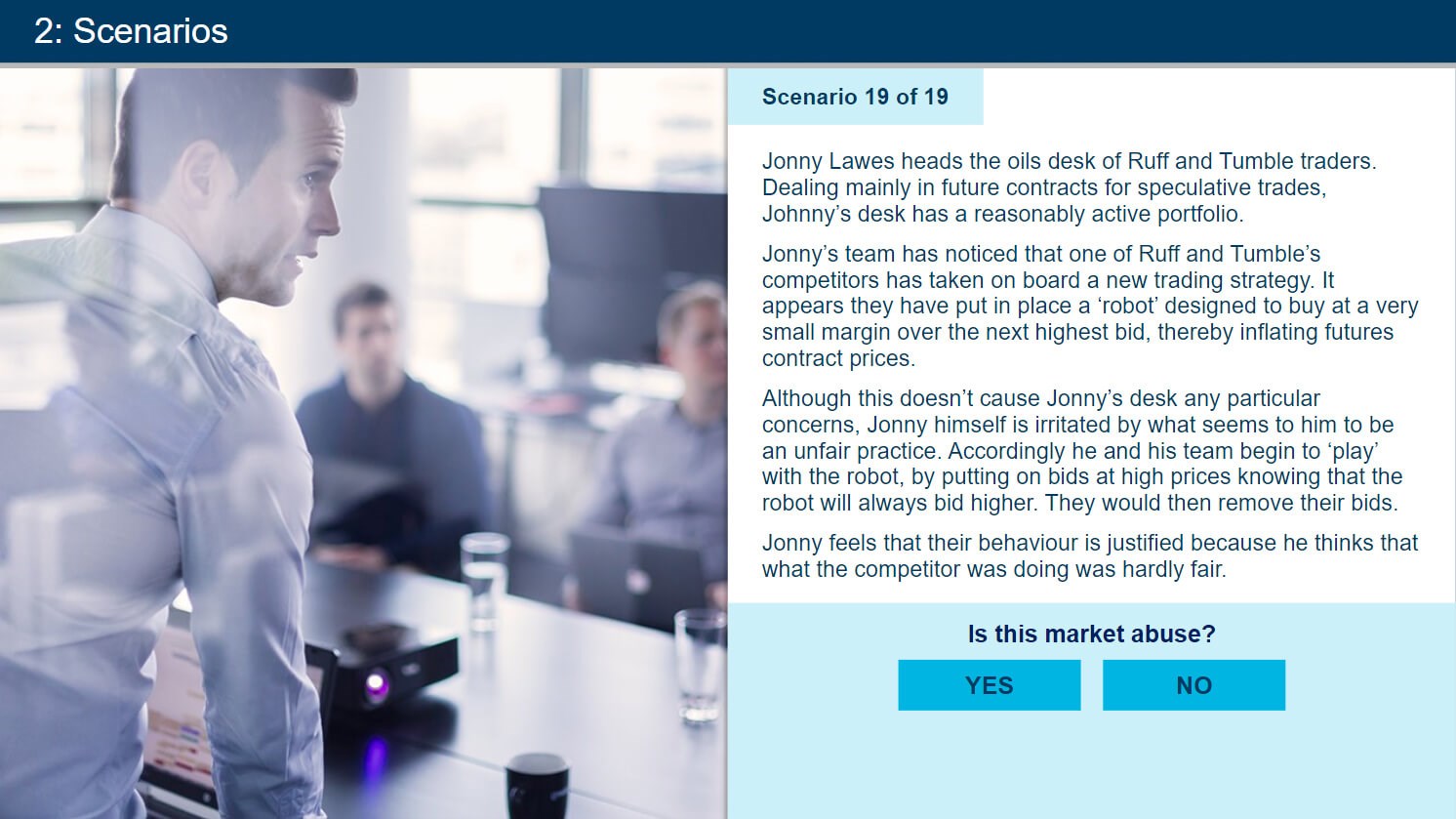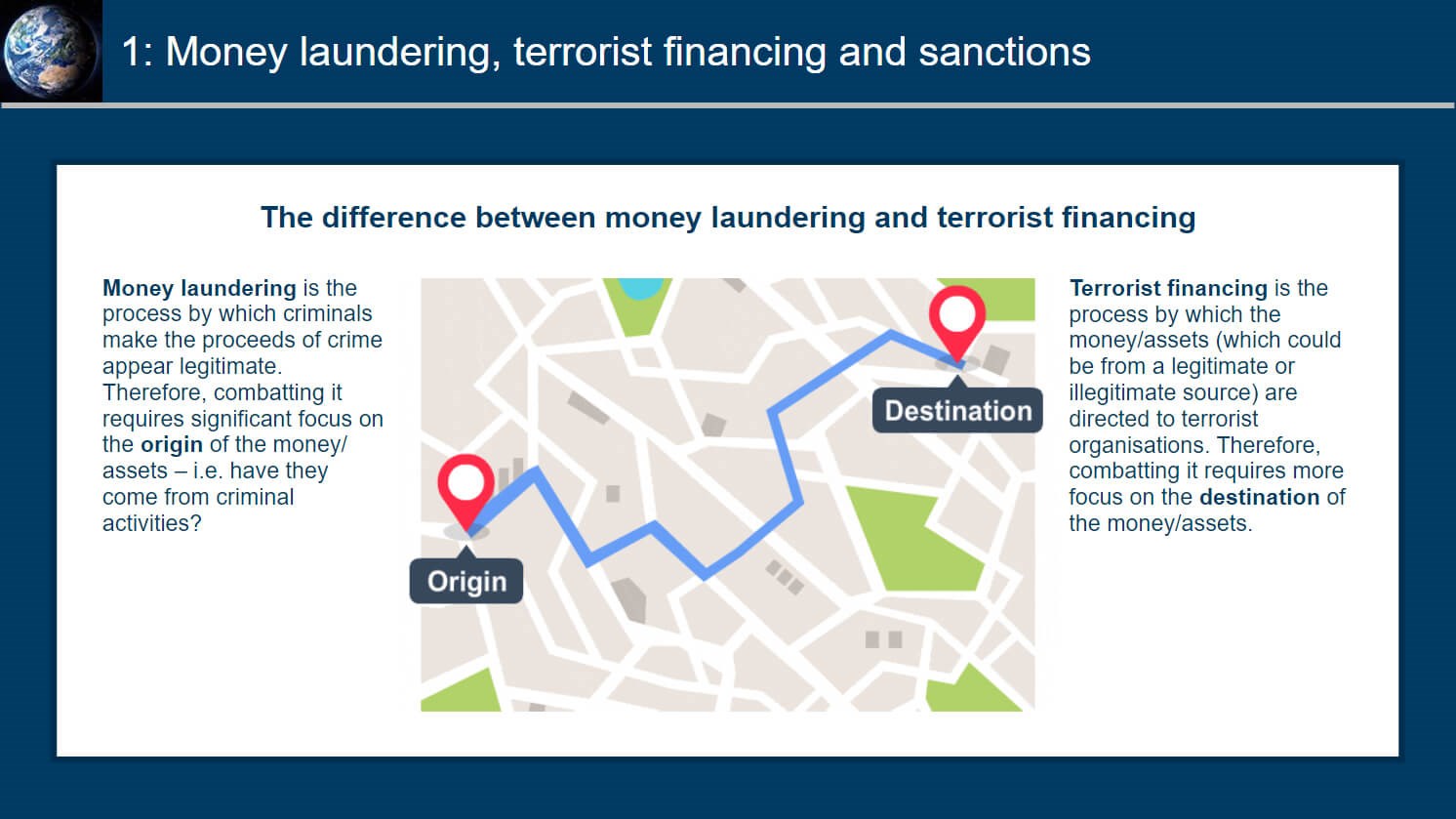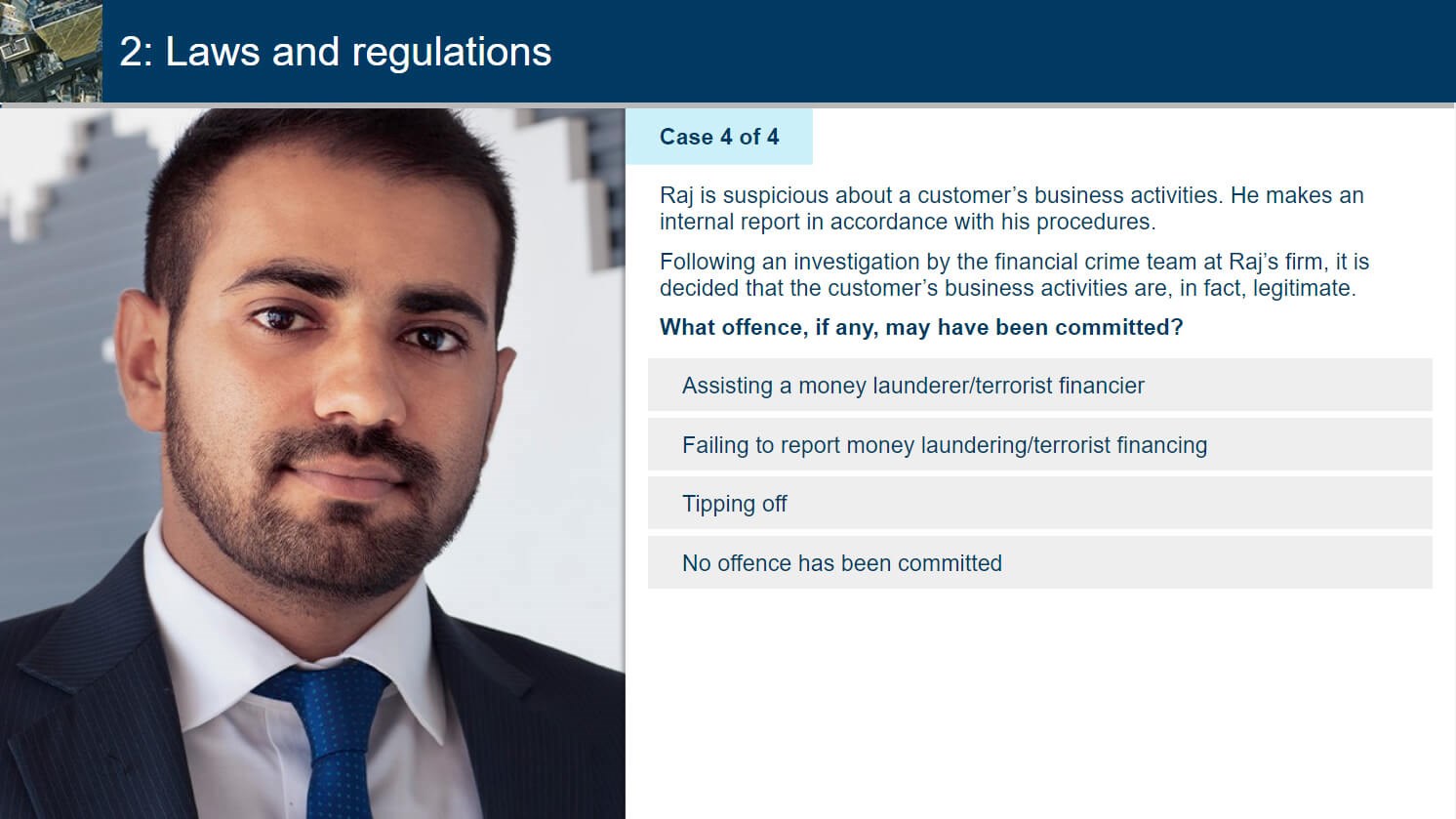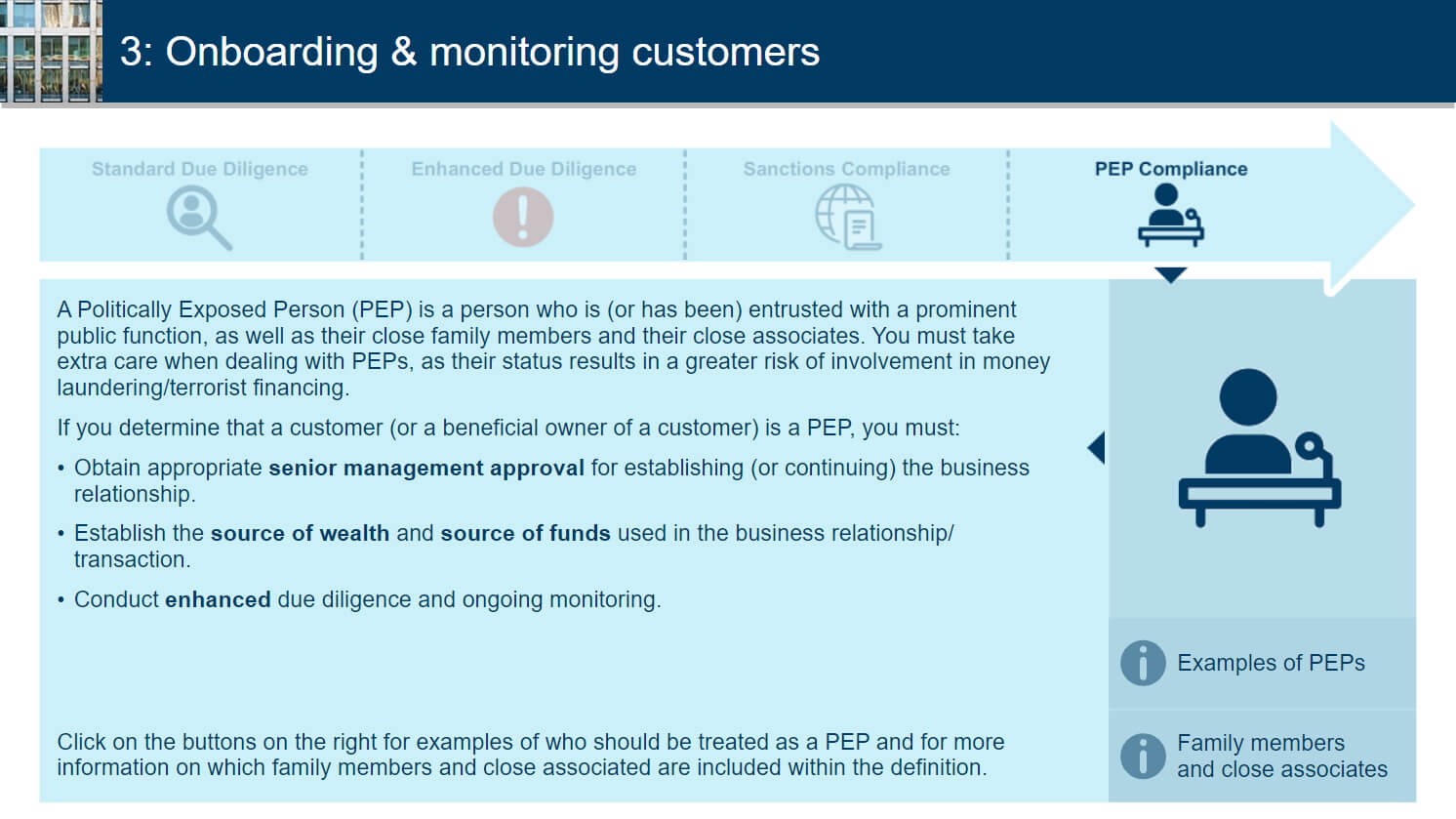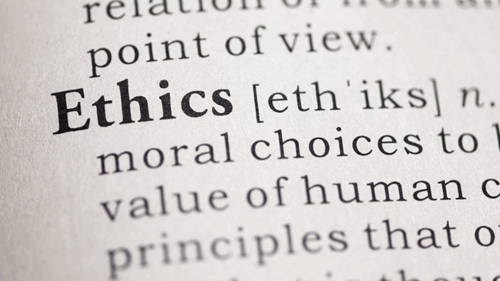 Course Search