eLearning you can rely on
Tens of thousands of employees across the financial services industry take our eLearning modules each year.
The long-term relationships we enjoy with our clients can be attributed to the high levels of customer service, the exceptional quality of our offering and the value they derive from our solution.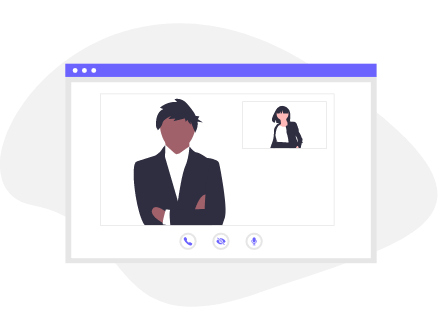 LMS & Managed Service
We handle every part of the set-up process from customising the Learning Management System (LMS), loading staff data, setting up a deployment and reminder schedule and reporting on progress.
In addition, our clients have access to all of these tools as well, giving them the flexibility to be involved as much or as little as they prefer.
DELIVERING PRACTICAL, ENGAGING AND RELEVANT ELEARNING
"I have received terrific feedback from employees. The entire process has been impeccable from roll-out and implementation through to reporting."
Head of Compliance, Global Bank 
eLearning Key Features

Fully Managed Service
You will have a dedicated account manager on hand to support you throughout.

Practical, Engaging Modules
Modules are written by compliance training professionals and contain practical case studies and examples throughout.

Branded and Customisable LMS
Incorporate your company logo, corporate colours and key messages.

Trackable Progress Data
View all the stats you need to track progress at the touch of a button.

Fully Customisable Modules
Tailor any module to your requirements with our team of in-house SMEs.

Multi-Device Compatible
Access your eLearning through your desktop, tablet or smartphone.
Frequently Asked Questions
Costs vary based on the number of staff you need to enrol on the eLearning programme. Get in touch to receive a comparative quote.
Yes. You have the option to purchase licences for just one module, a select few, or the entire eLearning suite depending on your requirements. 
Yes. Our client services team is here to support you all the way and handle as much or as little of the implementation and management as you like.
All you need is an internet-connected device – we do the rest. From setting up your staff with access to the eLearning modules to providing you with user reports.
Of course. An appointed member of the CCL Academy Project Management team manages as much or as little of the implementation and management as you like. You also have your administrator access, giving you full access to manage the eLearning rollout if you prefer.
Yes. Clients can easily monitor and assess training progress. Admin and reporting tools provide online access for the complete management of your training initiative. Reports are filterable and can be downloaded to support internal communication.
Our progress tracker dashboard provides learners with accurate analytics on training progress, CPD awarded, outstanding training, and downloadable certificates.
Yes. The CCL Academy LMS has a progress data archive, allowing both historical and current training data to be evidenced.
The progress tracker dashboard gives learners accurate analytics on training progress, CPD hours awarded, outstanding training, and auto-generated downloadable certificates.
Yes. Each eLearning module includes an assessment at the end of the course.
Get in touch. Your appointed member of the CCL Academy Project Management team is here to manage as much or as little of the eLearning role out as you like.
Yes. Our LMS platform is supported by an automated email scheduler that sends out custom template emails to announce programme launches and send completion reminders directly to inboxes. Achievement certificates and tracked CPD hours spent are also auto-generated.
LMS stands for Learning Management System. It's an online platform that we use to deploy eLearning modules to the end-user, record and collate user data (such as courses accessed, time spent and scores), send out completion reminders, generate certificates etc. It also allows internal administrators to access this information at a click of a button and generate reports and T&C records as required.
Find out more about the CCL Academy LMS and Managed Service here.
Our eLearning modules are installed on any SCORM compliant LMS.
SCORM stands for Shareable Object Reference Model it is a standardised way of packaging up eLearning courses so that each module communicates data in the same way. We can install SCORM wrapped eLearning on any LMS as long as the LMS is SCORM compliant.
Yes. Our secure LMS is fully customisable to reflect your corporate branding/logo and any internal messaging.
Check out the CCL Academy 360 approach to compliance learning. We believe compliance training should take a holistic approach and not rely on eLearning alone. We have therefore created a training solution designed to provide training for your whole firm, incorporating a variety of training mediums and at a significantly discounted price.
Get in touch
Contact us to find out more or to request a quote.