Whistleblowing eLearning
Overview
This module provides an introduction to best practice in relation to Whistleblowing internationally. It defines what Whistleblowing is and provides a number of key examples of Whistleblowing events. Best practices outlined include considerations of the public interest, internal and external reporting channels and confidentiality. The practical steps that would need to be taken in a Whistleblowing situation are also detailed. Additionally, the module outlines the general importance of 'speaking out' and distinguishes Whistleblowing events from other grievances and complaints.
Course Details
What is (and is not) considered to be Whistleblowing
Examples of Whistleblowing events
Best practice in relation to Whistleblowing

What should be reported
Internal and external channels
Confidentiality

Whistleblowing versus other forms of grievance and complaints
The appropriate actions to take in a Whistleblowing situation
eLearning Previews
See examples taken from a range of our eLearning courses in the gallery below.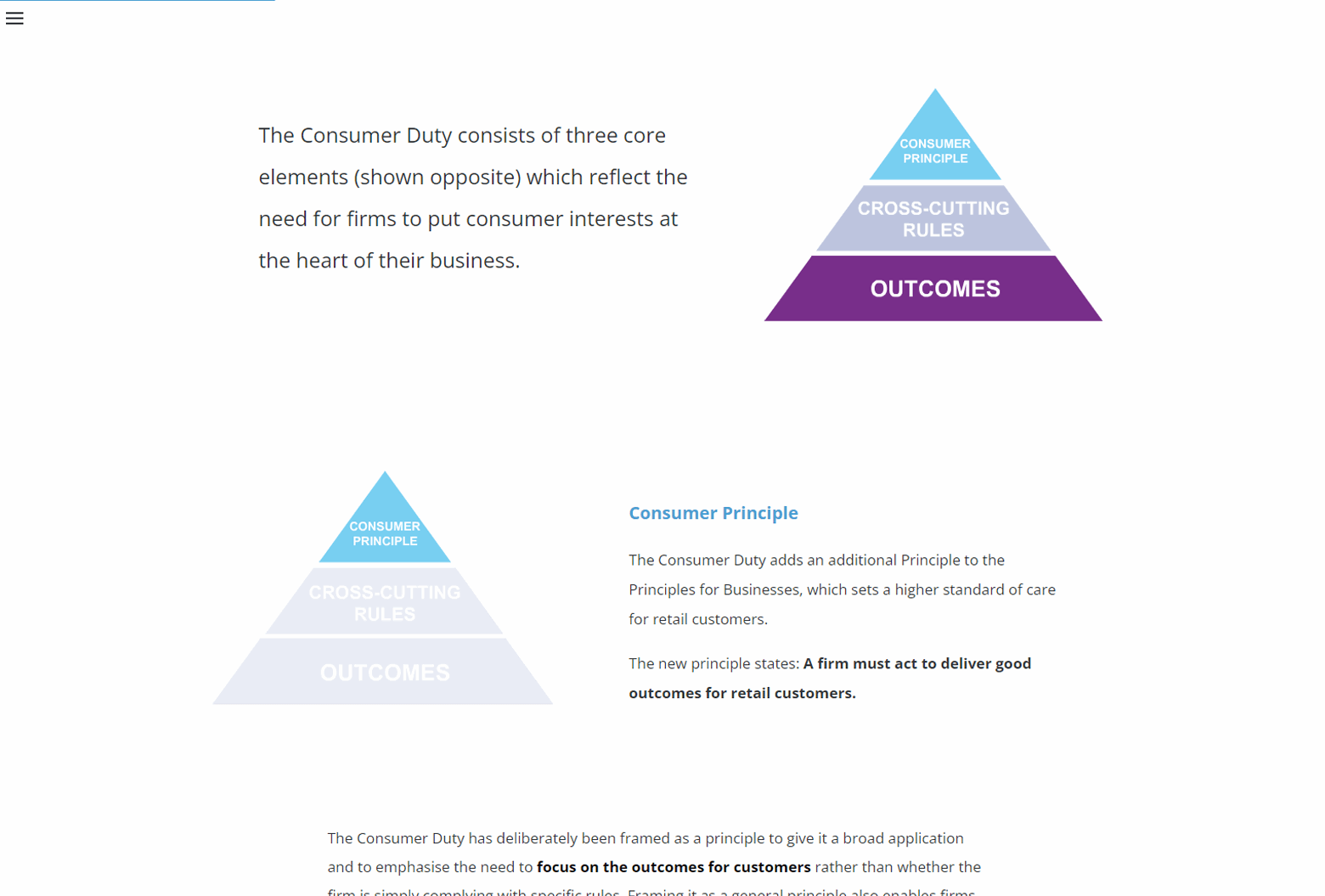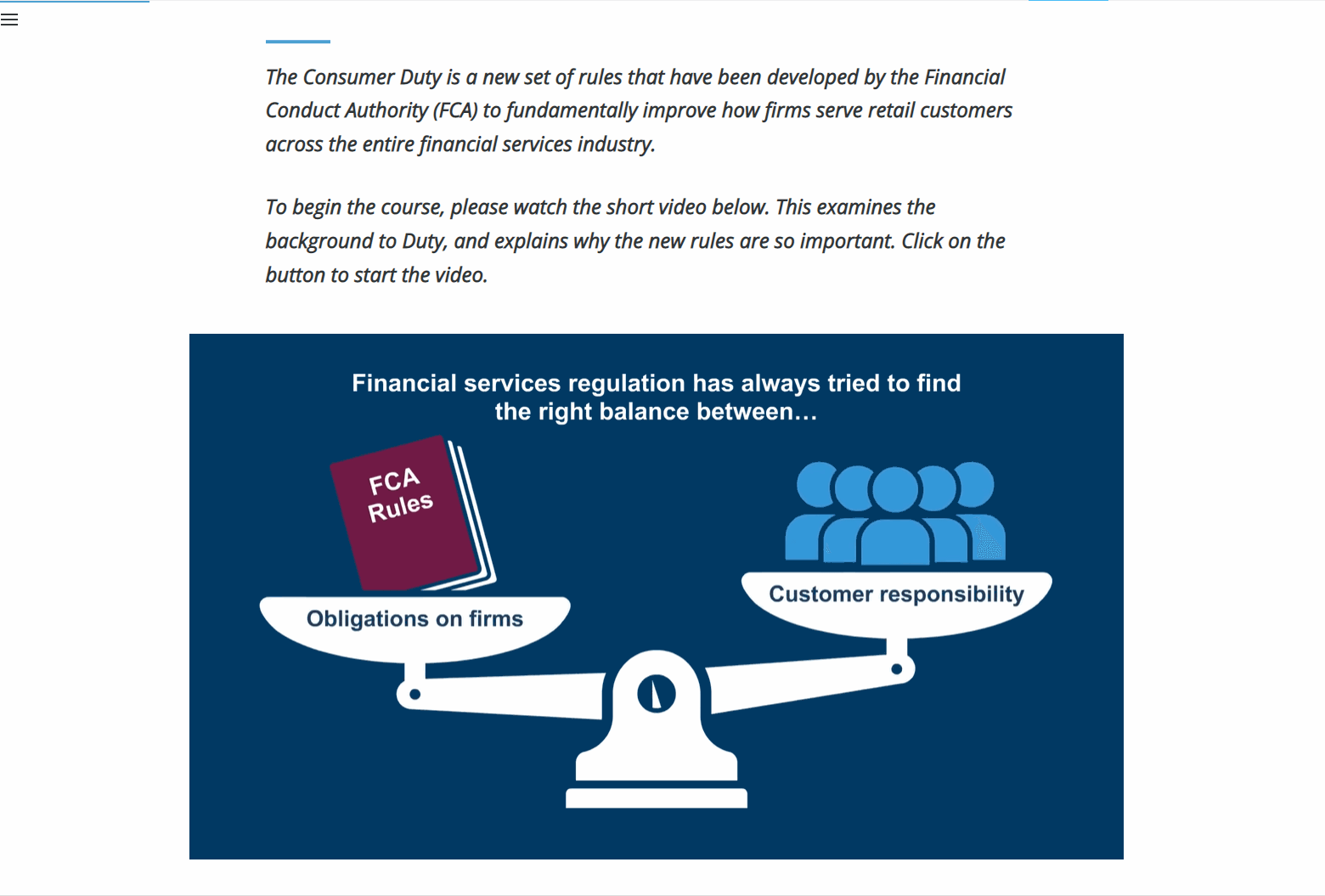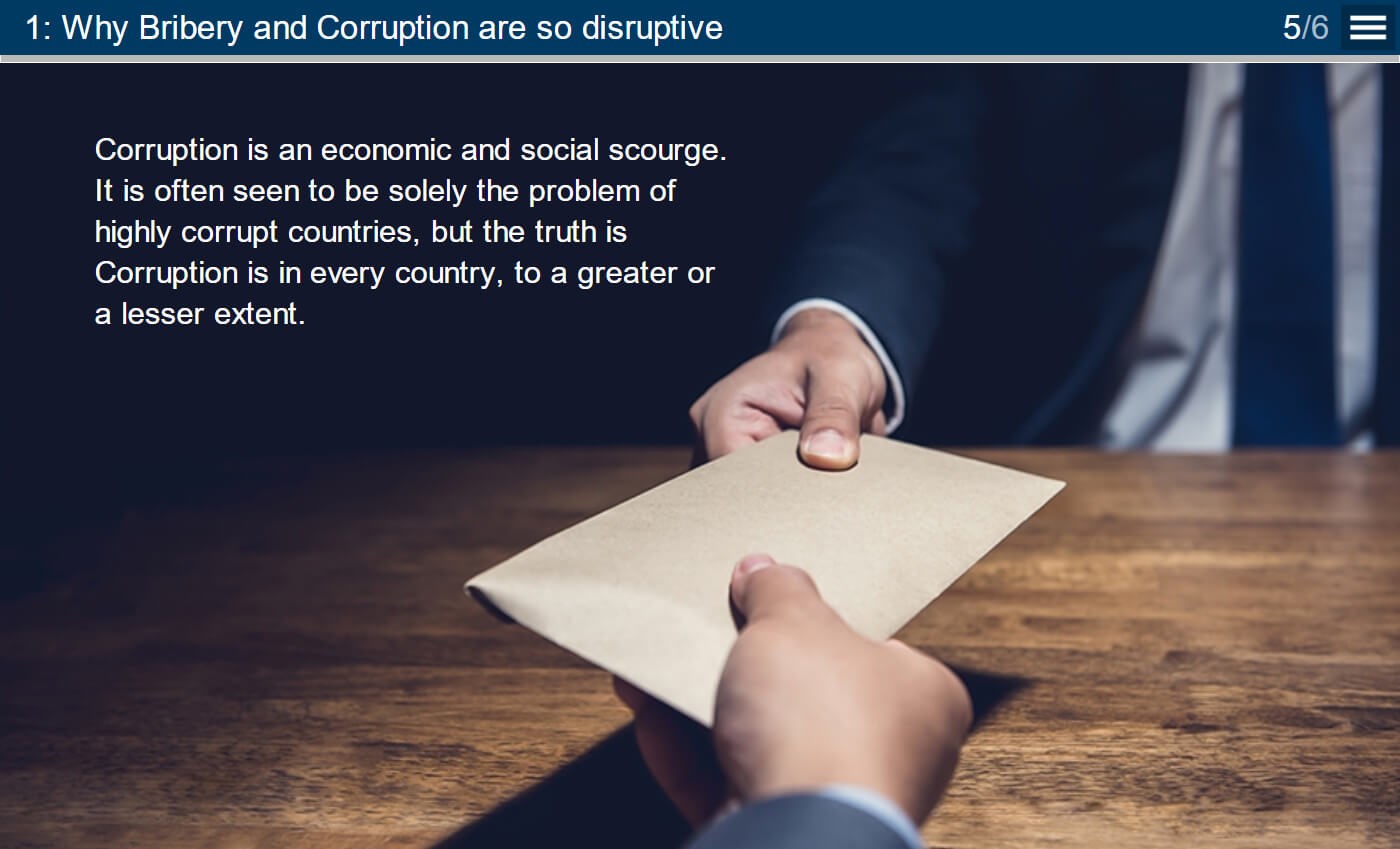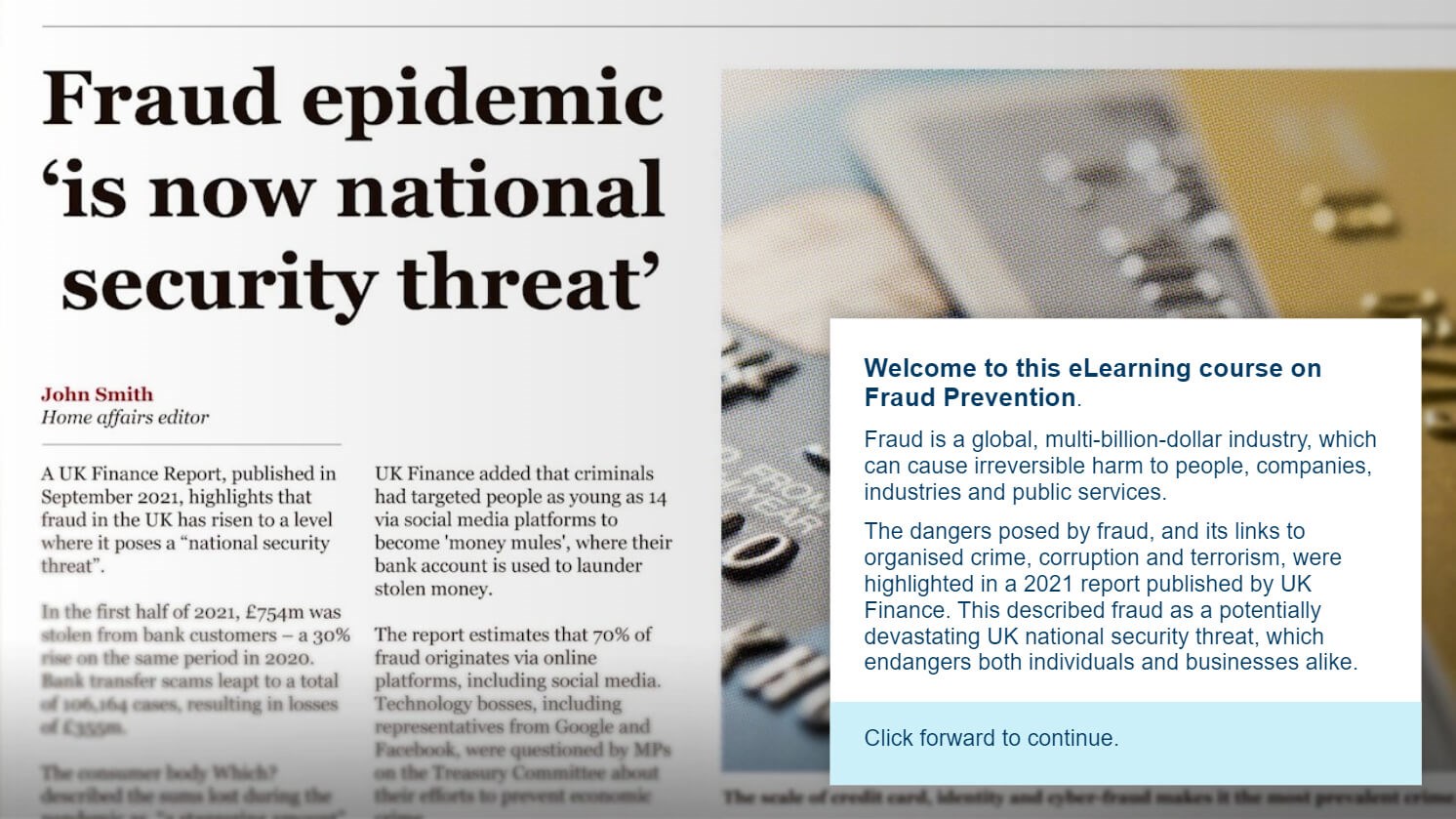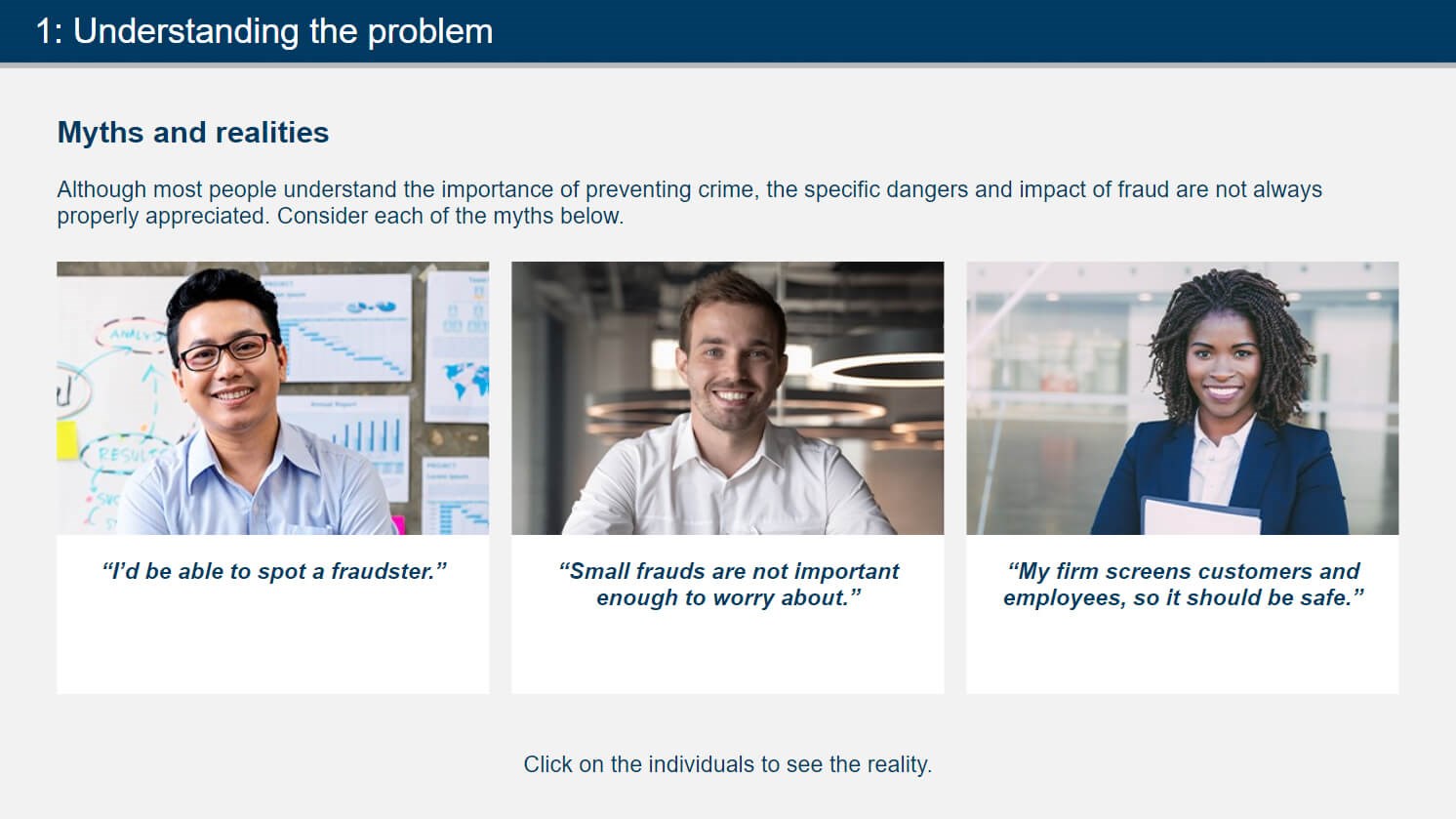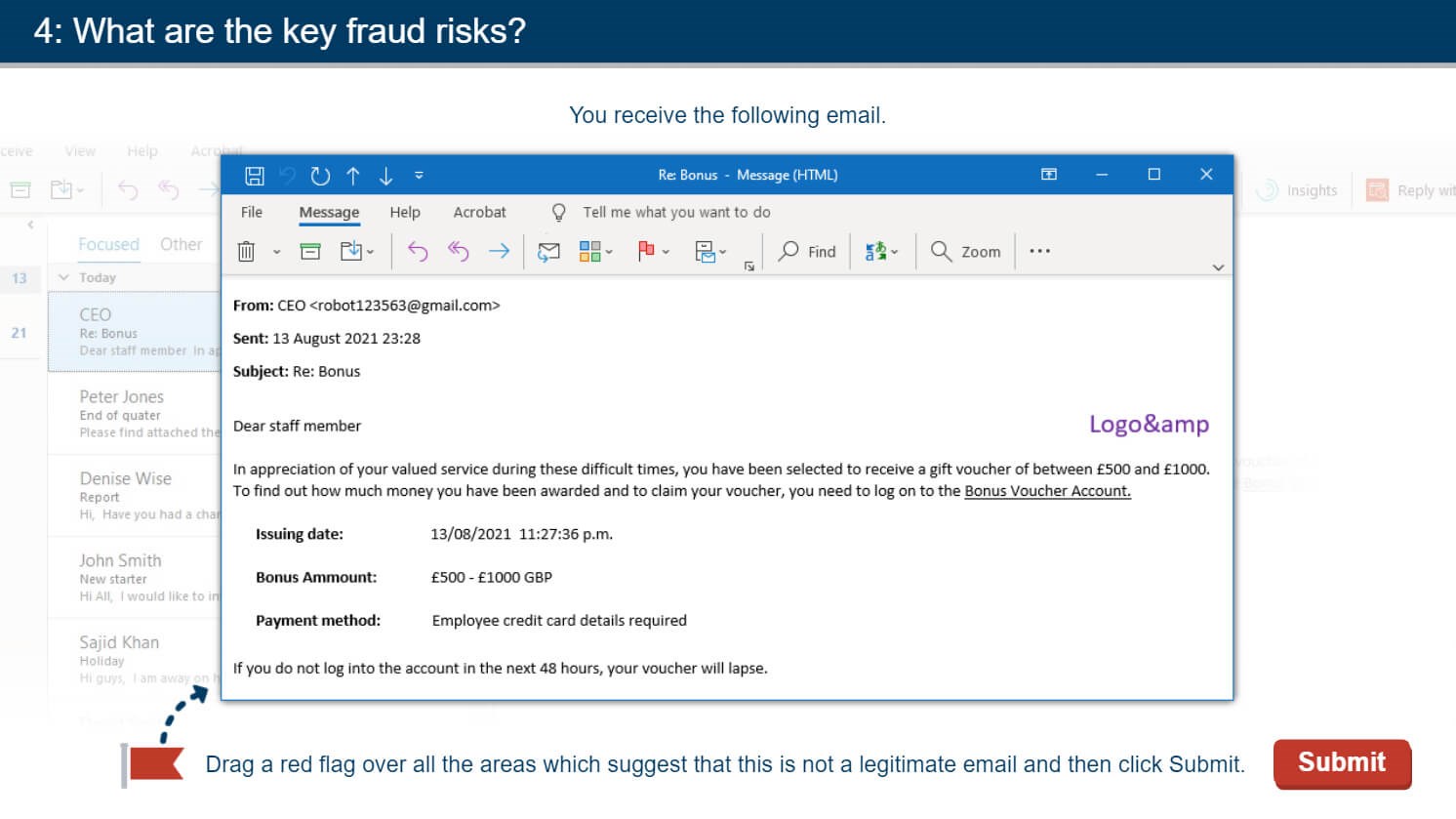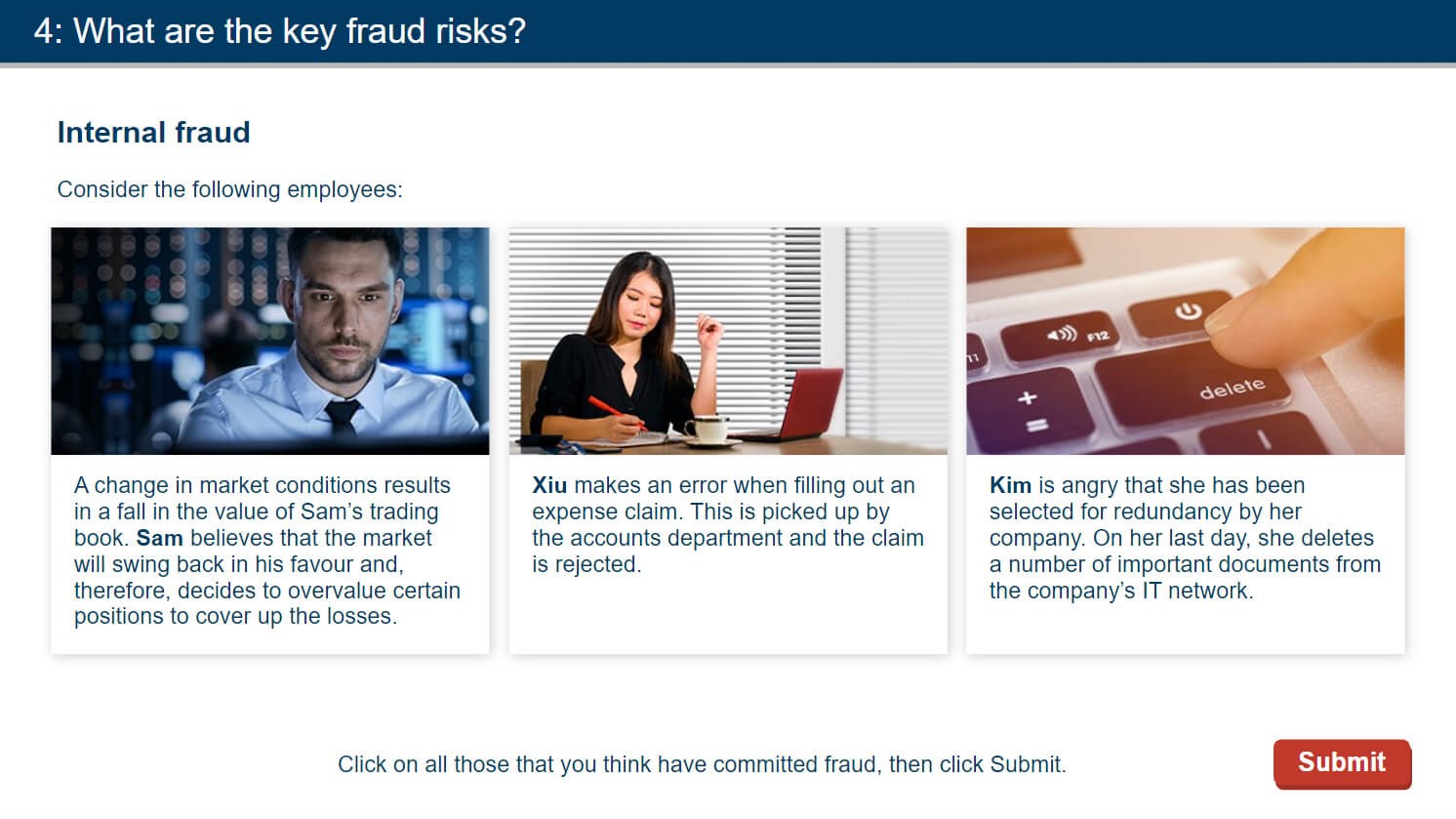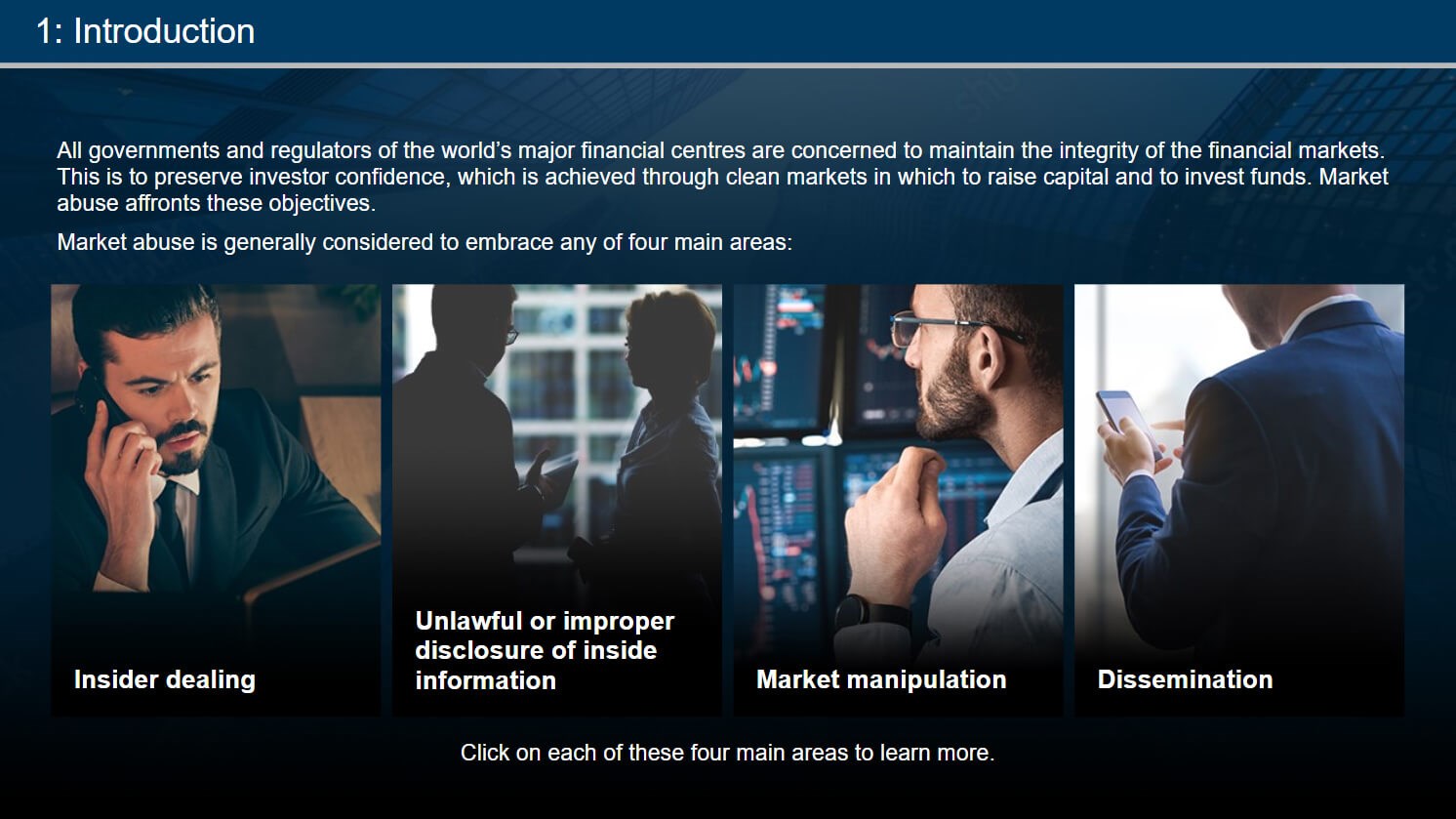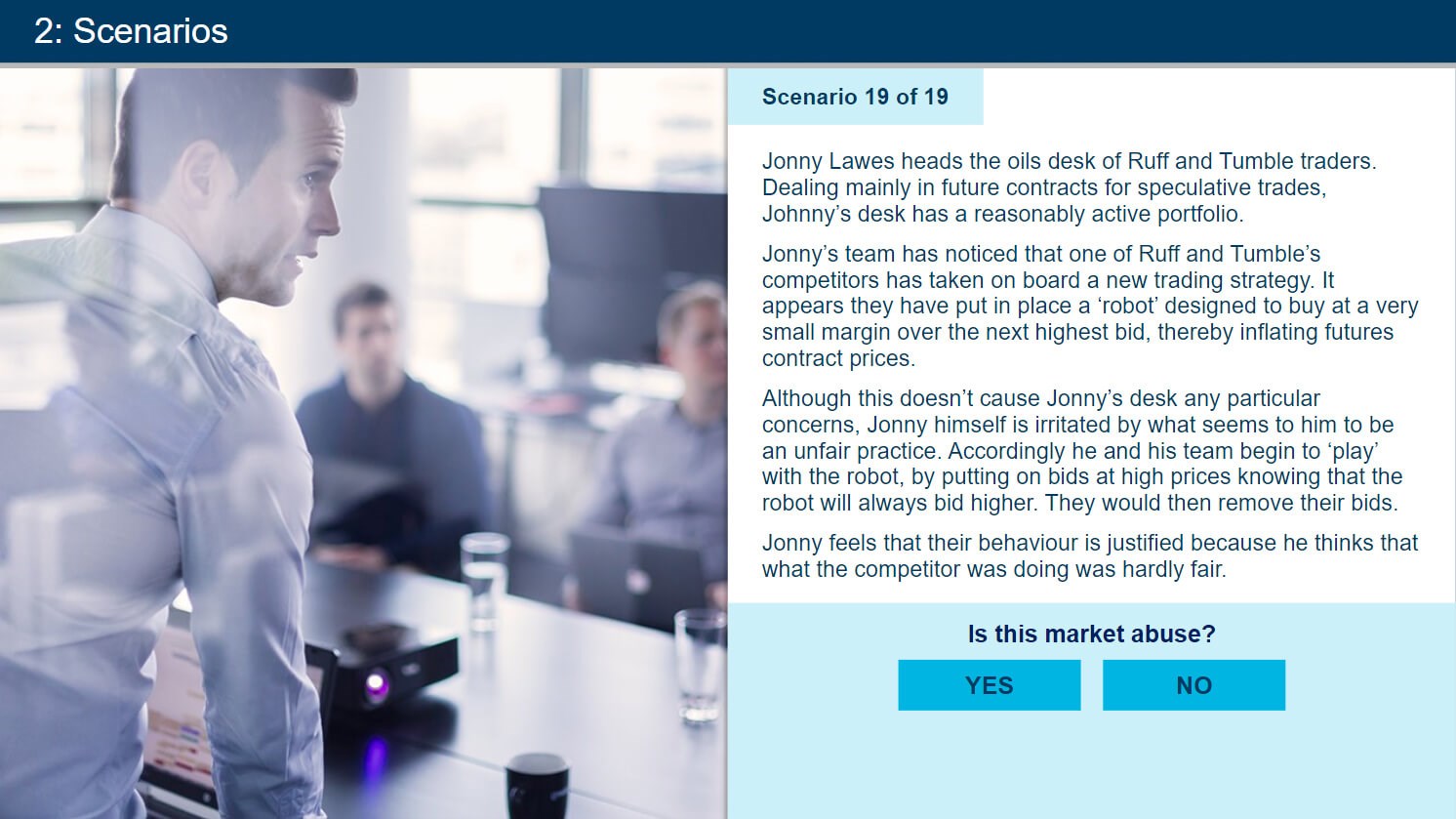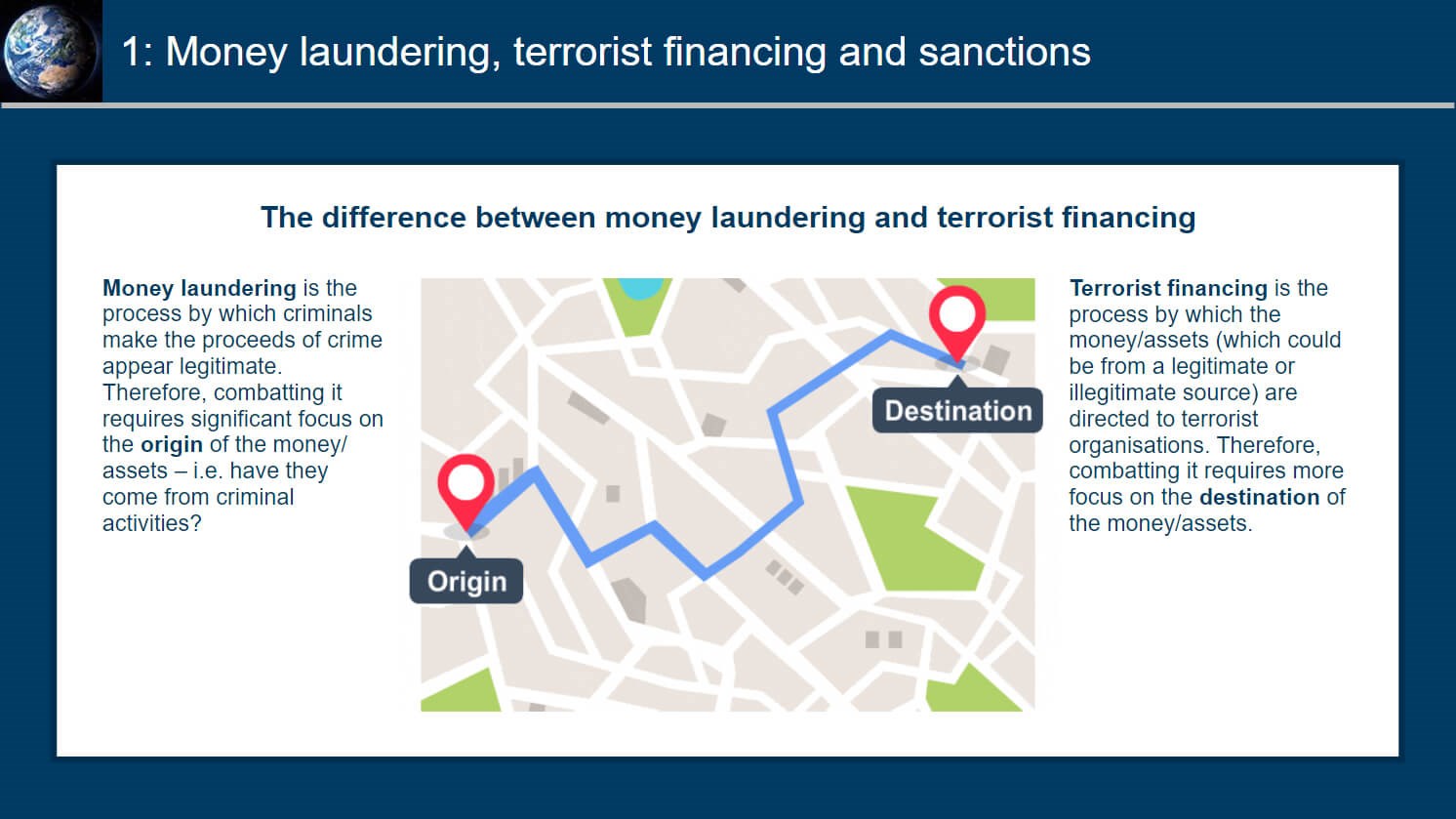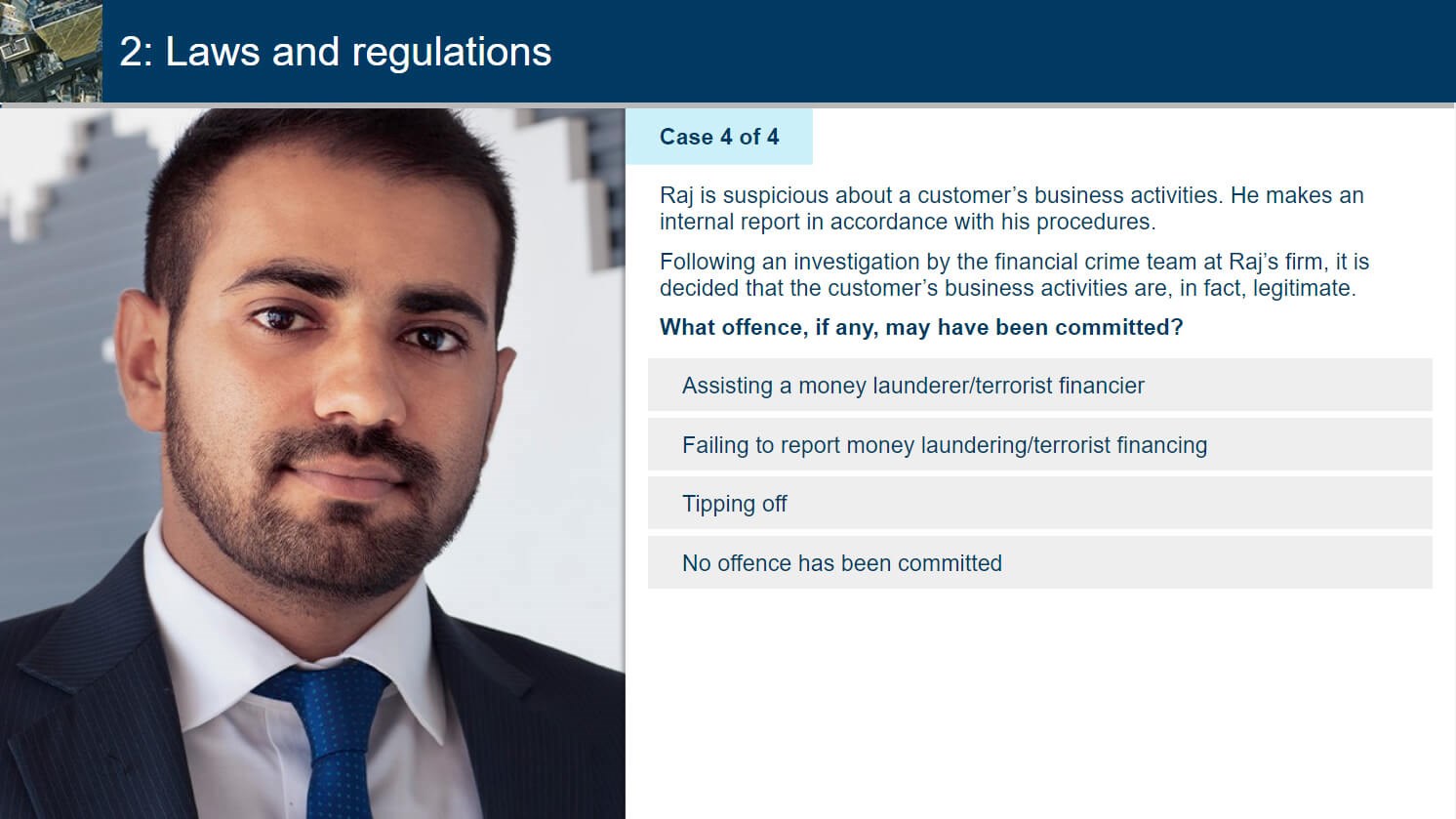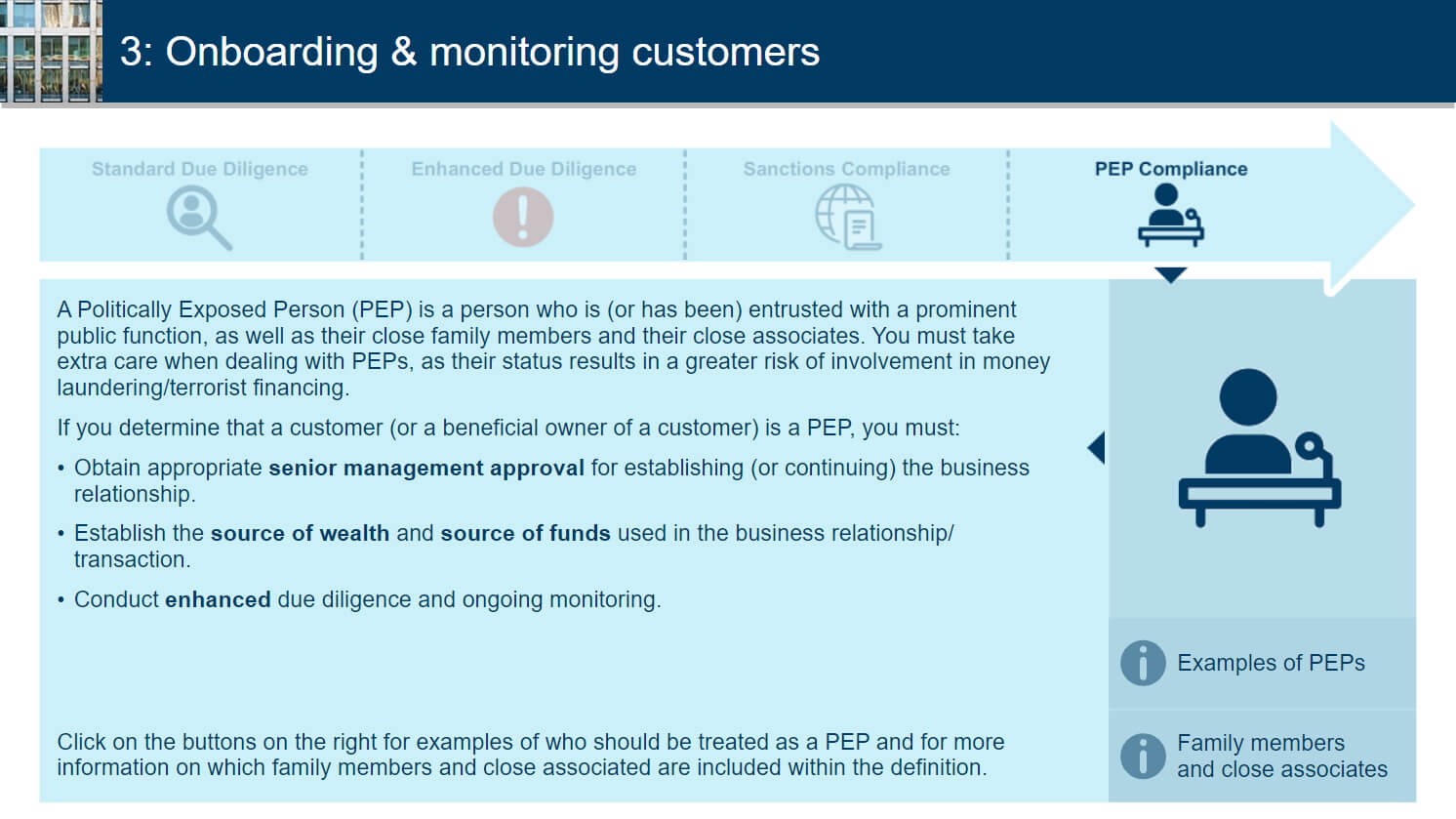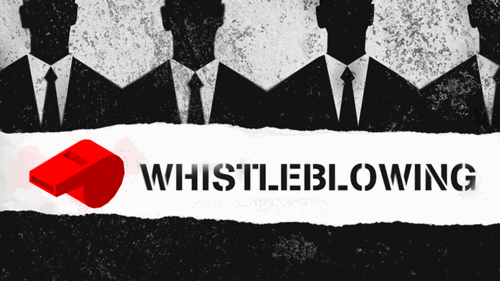 Course Search