Next public course: 18 - 19 Mar 2024
Client Onboarding & Building a Risk Based CDD Process
Next public course: 16 - 17 May 2024
Developing an Effective Compliance Monitoring Programme
Next public course: 04 - 18 Sep 2024
Diploma Series: Compliance Culture, Conduct & Governance
Your Virtual Training Experience
All of CCL Academy's public courses are delivered virtually using Zoom. These courses are designed to be every bit as engaging as our in-person courses. To achieve this, our trainers use market-leading technology and a range of training techniques to ensure high levels of interaction with participants. Each course includes the use of:
Virtual 'break-out' rooms: participants are divided into virtual rooms, to facilitate small group discussion
Polling: multiple-choice questions are answered anonymously to allow the trainer to assess knowledge and understanding across the group
Case studies: true to life case studies and scenarios are used to highlight the practical application of theoretical knowledge
Messaging: you can submit questions, either to the whole group or privately to the trainer
Recording: request a recording of the training to access the course up to one month after it has taken place
Ongoing Q&A: access a Q&A facility following the training to ask questions relating to the course, with answers provided by our expert trainer faculty
Public Course Key Features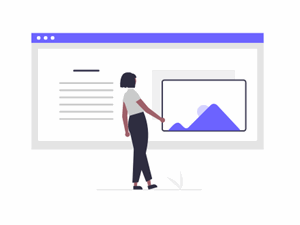 Immersive and Practical
Packed with real-life examples and case studies that are relevant to financial services firms.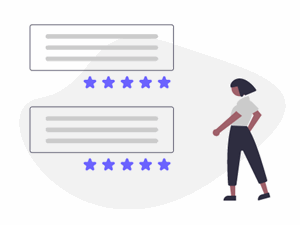 High-Quality Content
Written and delivered by former practitioners and training experts who have extensive industry experience.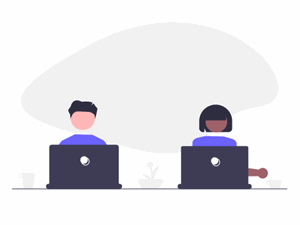 An Interactive Training Environment
Small class sizes that enable participants to interact and ask questions.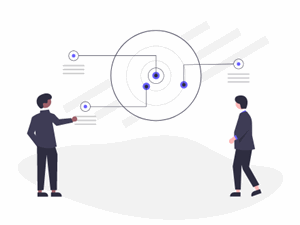 Targeted Training
Specialist training that meets the needs of the participants.
DELIVERED BY SUBJECT MATTER EXPERTS
"Bruce was excellent - very knowledgable and experienced and this came across in everything he said. His style was easy for everyone to work with and made for a pleasant and engaged classroom."
Compliance Officer, Independent Alternative Investment Management Firm
Frequently Asked Questions
Public courses are held on a fixed date, have a fixed syllabus and are open to participants from any company. If you require training for 5 or more staff, then an In-House course might be more appropriate and cost-effective.
In-House courses are delivered exclusively to your firm, can be delivered as and when you require and can be fully customised. Click here to learn more about CCL Academy's In-House training.
Our public courses are aimed at those who prefer interactive, live training that takes place in real-time as opposed to a recorded video. In some cases, participants are immersed in break out rooms with their peers for deeper discussions and activities, which many of our learners find to be a useful aspect of our public courses.
These courses are aimed at individuals who are new to compliance or who are compliance professionals looking for refresher courses. The audience will be outlined in our course overview pages when you select the course you want. 
If you're unsure whether a Public course is right for you, contact us.
All of our Public courses are delivered online, virtually via Zoom. We use the full range of online tools (such as polls and breakout rooms) to maximise participant engagement. Longer courses are split into a series of short tutorials to minimise the impact on your day-to-day responsibilities.
Attendees for Public courses are normally limited to a maximum of 12 people to facilitate an interactive training environment. This also enables you to put your questions forward to our expert trainers and share experiences with other participants.
The costs of our Public courses vary depending on the topic. Select a course you want from the options on this page to see the full course overview and price.
If you book three or more places at the same time (on any combination of our public courses) you can receive a 15% discount. In addition, we offer a package that provides clients with a 360-degree approach to compliance learning and also includes access to complimentary public courses. Click here for more information.
No. Although our courses are highly suitable for firms across the financial services spectrum, our trainers aim to provide relevant and suitable examples and scenarios that are relevant to your industry where possible, to help you apply your learning to your role.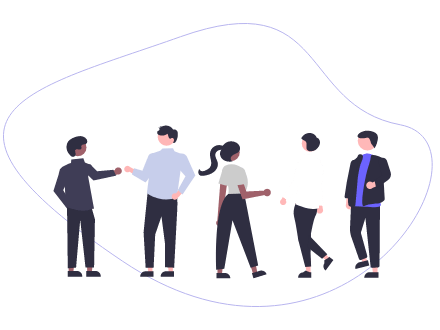 More than 5 people to train?
Contact us to find out more or to request a quote.
Take a 360 approach ...
Make your compliance training truly effective by taking our 360 approach. This package provides a blended training solution for the whole firm and includes live courses, eLearning modules, on-demand tutorials, and a CPD programme for the Compliance team.

Watch our short video below for more information or click here: The 360 approach to compliance learning.