Developing an Effective Compliance Monitoring Programme
Overview
It is a regulatory requirement for all firms to establish and maintain effective systems and controls. These controls ensure that firms are managed effectively and responsibly in Compliance with all applicable laws and regulations.

A robust Compliance Monitoring Programme (CMP) should support effective Corporate Governance and mitigate Compliance risk. It is essential that the monitoring programme is implemented effectively and that it produces accurate and timely data to measure programme performance.

CCL Academy has developed this workshop to meet the needs of Senior Managers and Compliance professionals who require a comprehensive analysis of the key elements of a Compliance Monitoring Programme (CMP). This workshop style programme provides a practical guide to assessing the appropriateness and effectiveness for existing systems and controls. The programme has been designed by CCL Academy trainers and consultants who have over 50 years' experience as Consultants, Compliance Officers and Regulators.
Who is this for?
The course will be of considerable value to Money Laundering Reporting Officers and Compliance Officers with at least 2 years relevant experience and who wish to cement their understanding of the topic with a sound practical grounding.
Learning Outcomes
After attending this course, participants will:
Understand the roles & responsibilities of Senior Management and the Compliance function in designing and implementing an effective Compliance Monitoring Programme
Be aware of relevant regulations, considerations & risks that will affect the scope of the Programme
Know which areas of the business need testing & how this testing should be conducted
Understand the importance of record-keeping
Be able to prepare a Compliance Monitoring Programme Report
Course Details
Roles & Responsibilities  
Role of Senior Management
Dedicated Compliance Officer
Scope of the Programme 
Considerations – type of firm, products
Identify relevant rules, regulations and laws
Assign risk rating & frequency of review
Define objectives
Compliance Testing
Approach
Areas to test, including:

Corporate Governance
Senior Management Arrangements
Systems & Controls
Authorised Individuals & employee suitability
Conflicts of Interest
Communications and marketing
Client acceptance process
Regulatory returns
Dealing Rules
Documentation & Record Keeping
The CMP Report
Introduction
Details of testing
Summary of findings & recommendations
Address previous issues
Management review & sign-off
Further Considerations
Training & education
Internal communication
Responding to breaches
Delivery
All of CCL Academy's public courses are delivered virtually using Zoom.
Firms with more than 5 staff to train have the flexibility to deliver training in-person by one of our trainers at your premises, or virtually via Zoom, Teams or Webex.
Find out more about your Virtual or In-Person training experience below.
Virtual Delivery
Our virtual training courses are designed to be every bit as engaging as our in-person courses. To achieve this, our trainers use market-leading technology and a range of training techniques to ensure high levels of interaction with participants. Courses include the use of:
Virtual 'break-out' rooms: participants are divided into virtual rooms to facilitate small group discussion.
Polling: multiple-choice questions, answered anonymously, allow the trainer to assess knowledge and understanding across the group.
Case studies: true to life case studies and scenarios are used to highlight the practical application of theoretical knowledge.
Messaging: participants can submit questions and comments, either to the whole group or privately to the trainer.
Additional Benefits:
Recording: public course participants have the option to access a recording of the course for one month after the course. In-House clients also have the option to record their training for an additional fee.

On-going Q&A: public course participants can access an ongoing Q&A facility allowing them to ask questions relating to the course.
In-Person Delivery
Our in-person training is delivered face to face at your offices, and includes:
'In-the-moment' questions & discussions: questions through conversations allow the trainer to assess knowledge and understanding across the group.
Case studies: true to life case studies and scenarios are used to explore practical application of theoretical knowledge.
Q&A: participants can ask questions during training, either to the whole group or privately to the trainer.
"Peter Haines brings Compliance Monitoring to life - very engaging and knowledgeable."
Senior Management, Financial technology firm
"A very informative and well-presented course with helpful, real-life examples and practical steps to implement a monitoring plan."
Compliance Officer, Savings bank
"Highly educational and relevant to my role. Simply excellent."
Compliance Officer, Insurance firm
"Peter was very engaging and considerate of different knowledge levels."
Audit and Compliance Monitoring, Specialist mortgage lender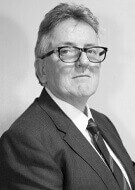 Peter Haines
Director of GRC Training