Market Abuse eLearning
Overview
Market abuse rules can be complex. Often it is not always clear what is and is not deemed to be 'abuse' of the market.
This market abuse eLearning module begins with a short overview of the main regulatory sources and the key concepts. It then explores the practical impact of market abuse law and regulation through 18 short case studies that are based on real-world examples.
Participants are invited to review each case to then decide whether it is or isn't market abuse. This is followed by feedback, based on best practice, which will explain why it is considered to be market abuse or not.
Course Details
Chapter 1 – Introduction
Why is it important?
What is market abuse?
What about commodities?
What about benchmarks?
Market abuse law and regulation
Chapter 2 – Scenarios
Insider dealing scenarios
Unlawful or improper disclosure of inside information scenarios
Market manipulation scenarios
Dissemination of false or misleading information scenarios
Chapter 3 – Reporting suspicious transactions and orders
Reporting requirements
Market manipulation red flags
Assessment
eLearning Previews
See examples taken from a range of our eLearning courses in the gallery below.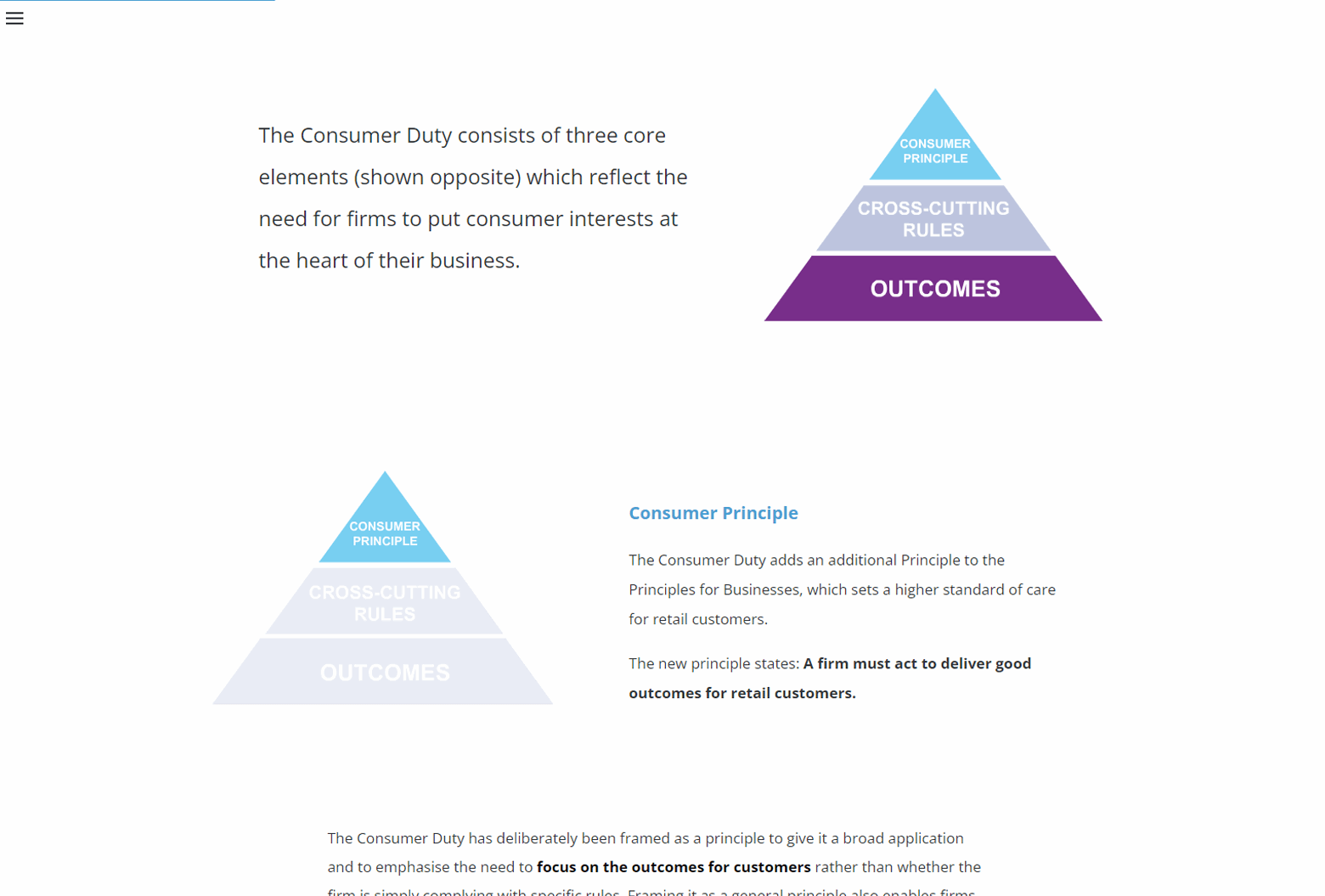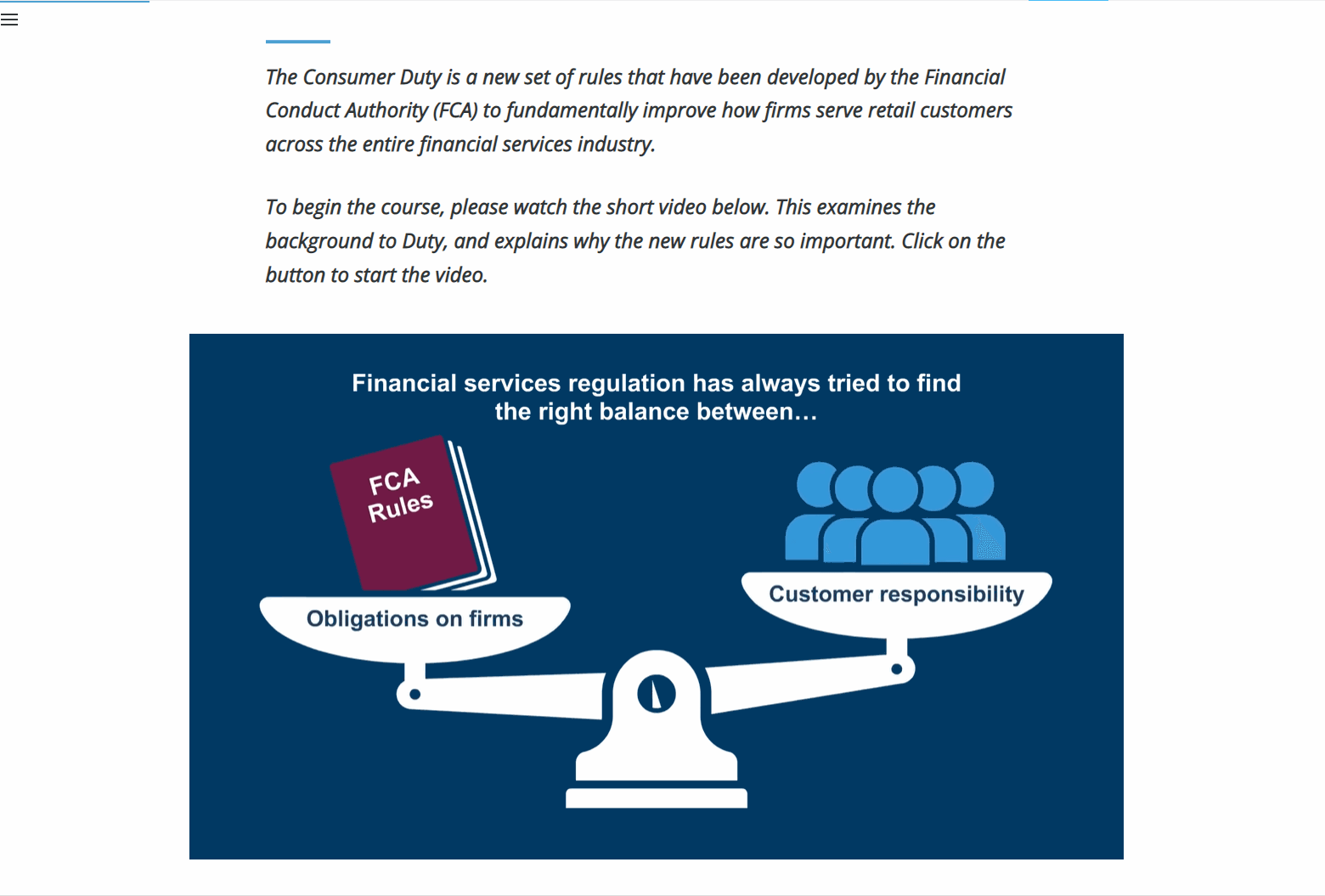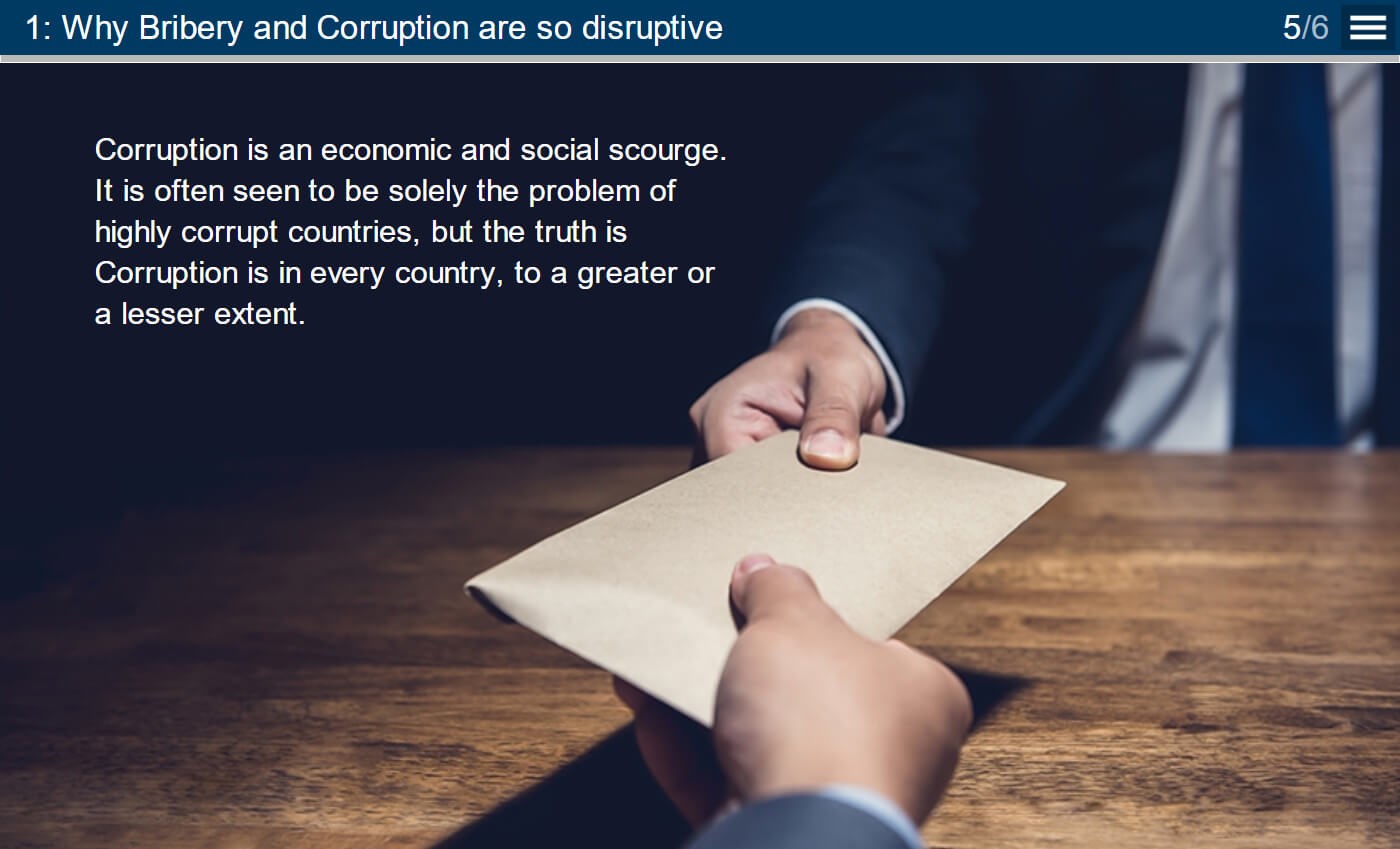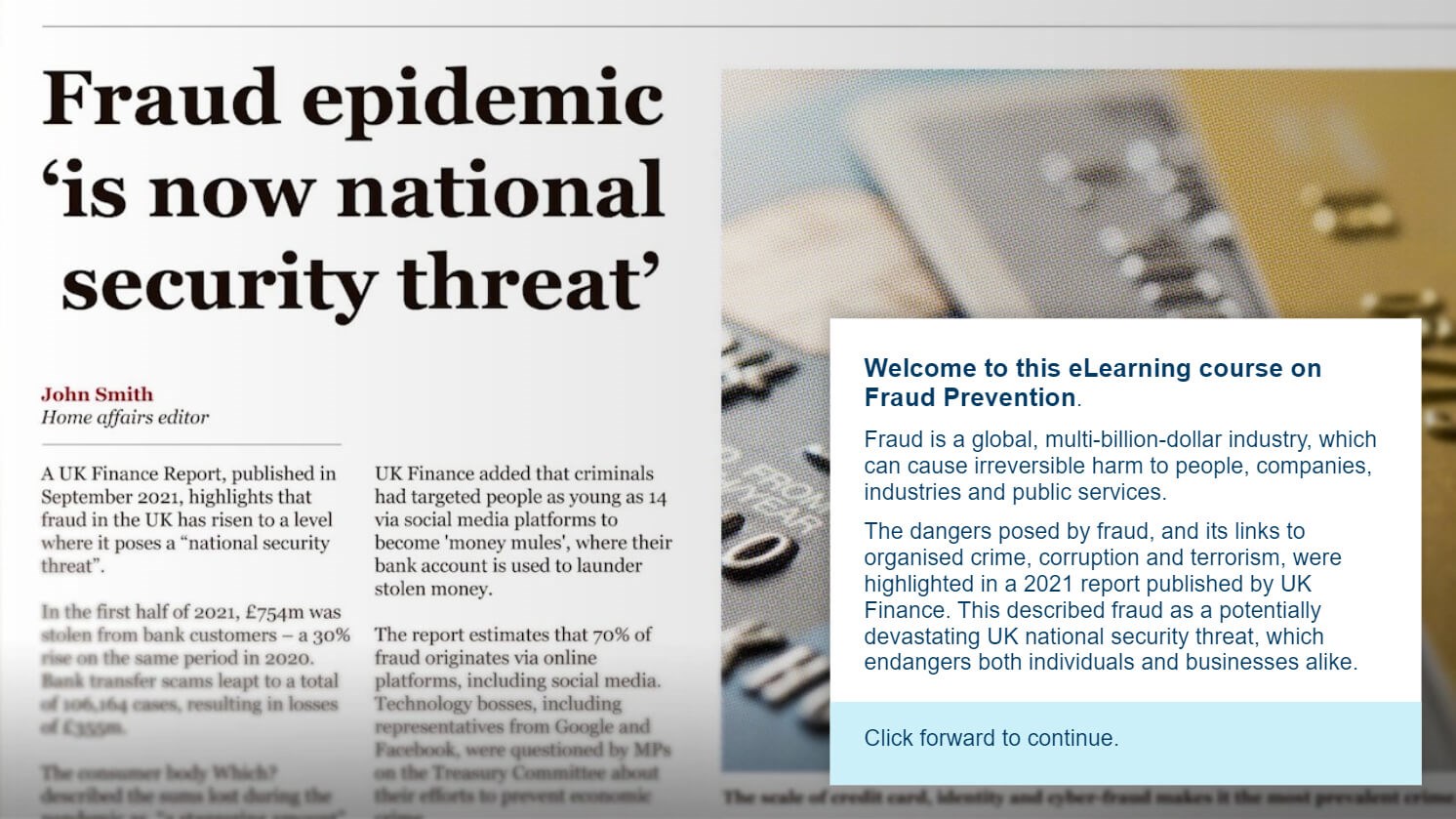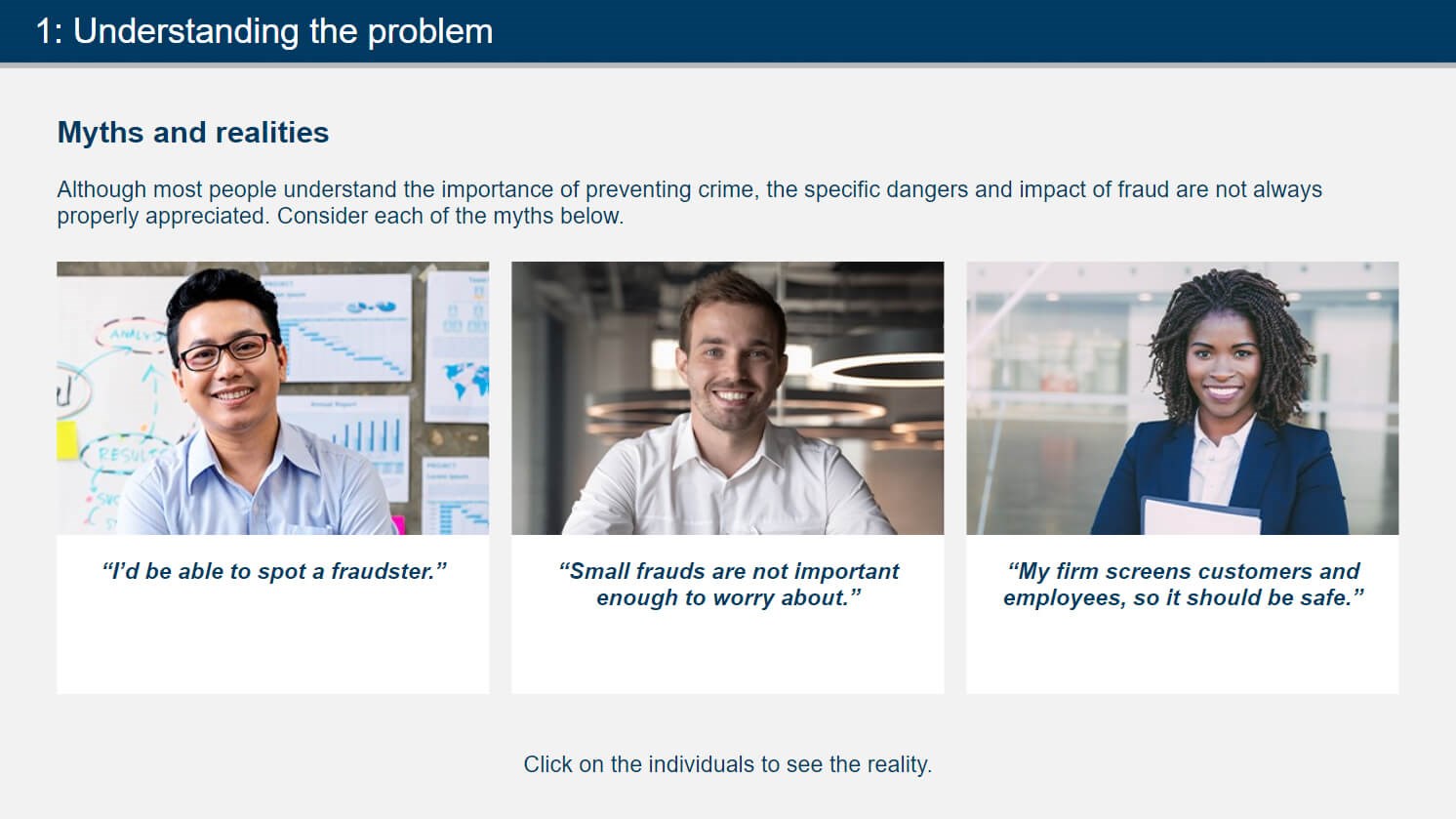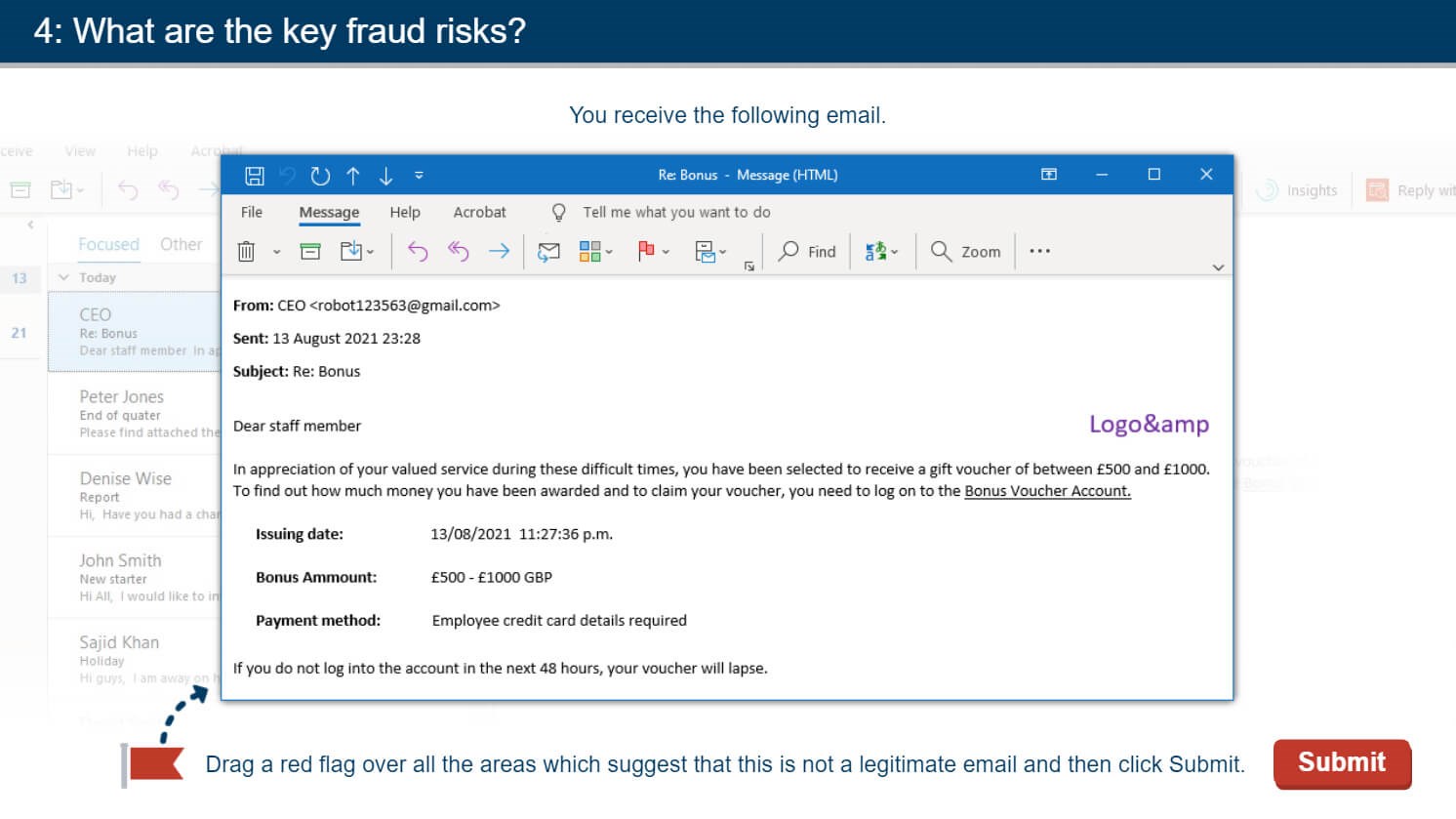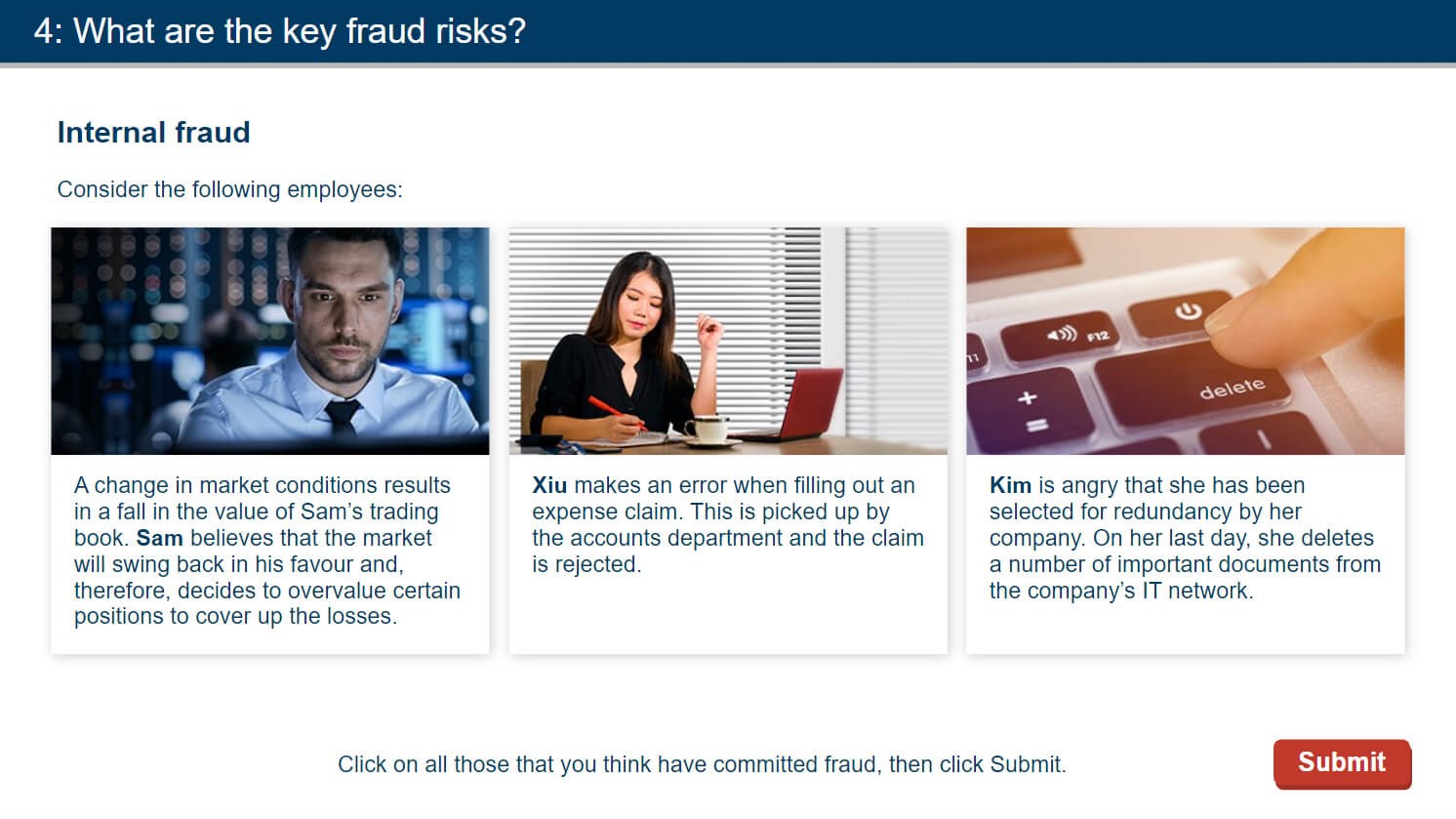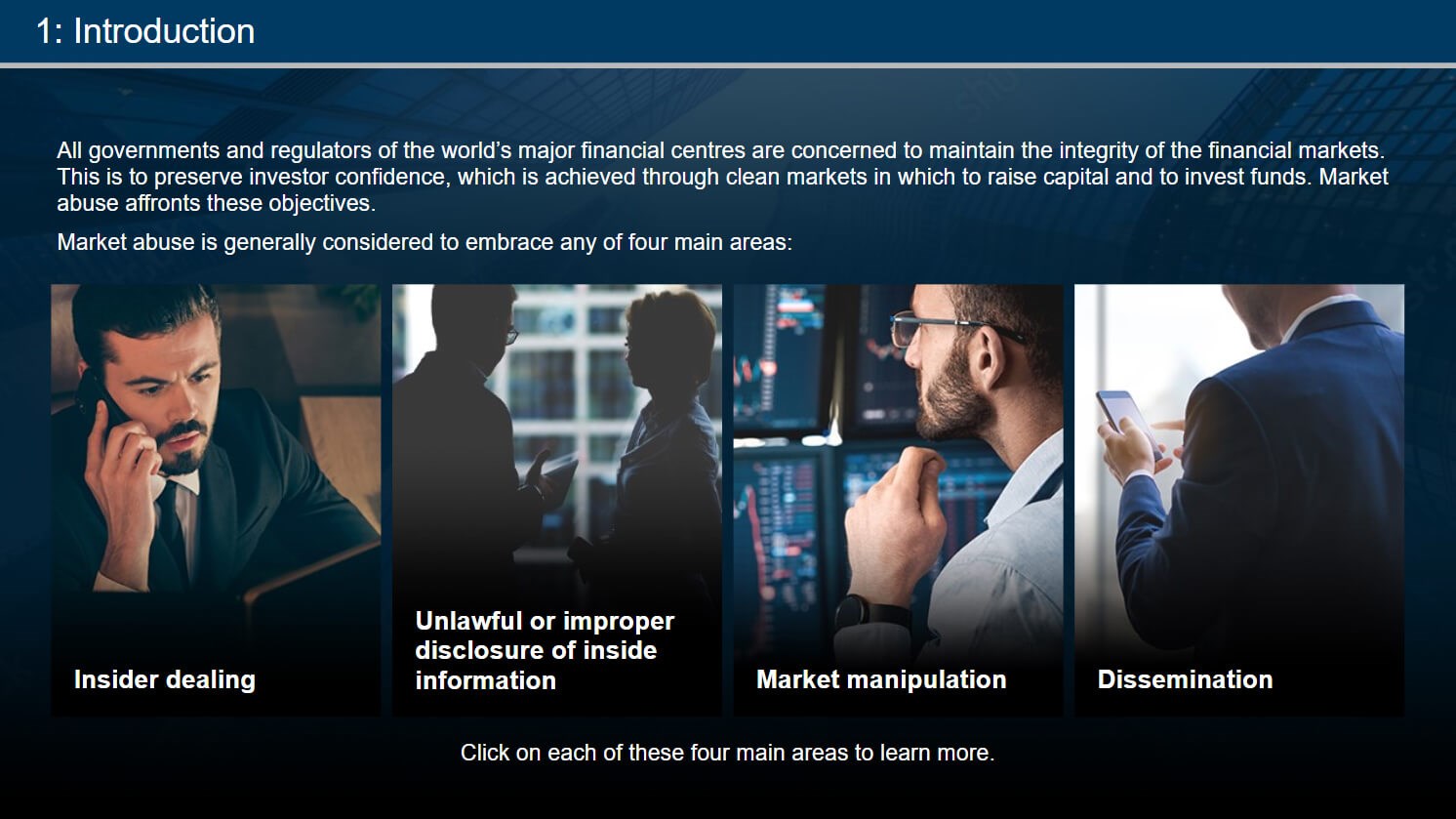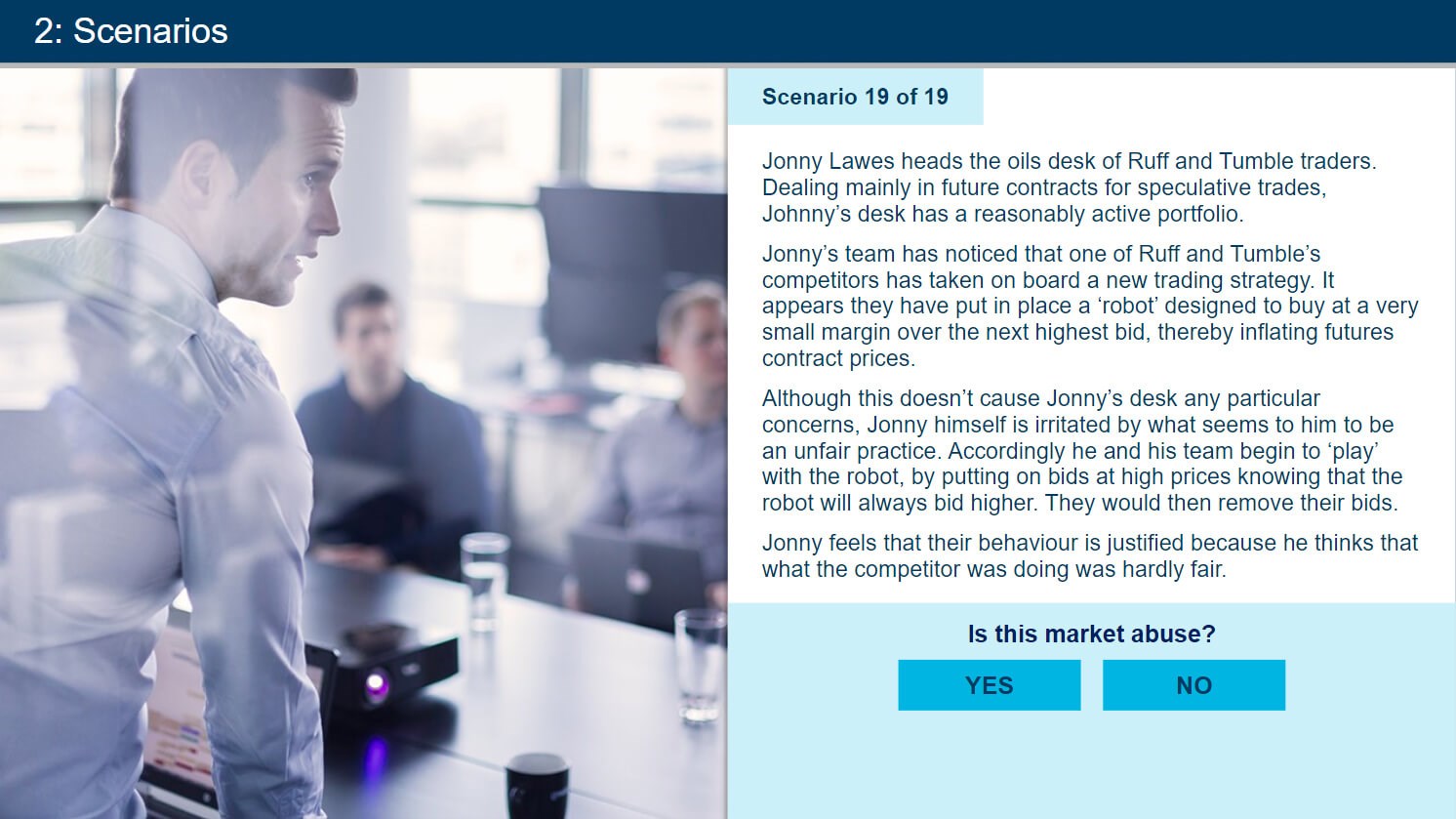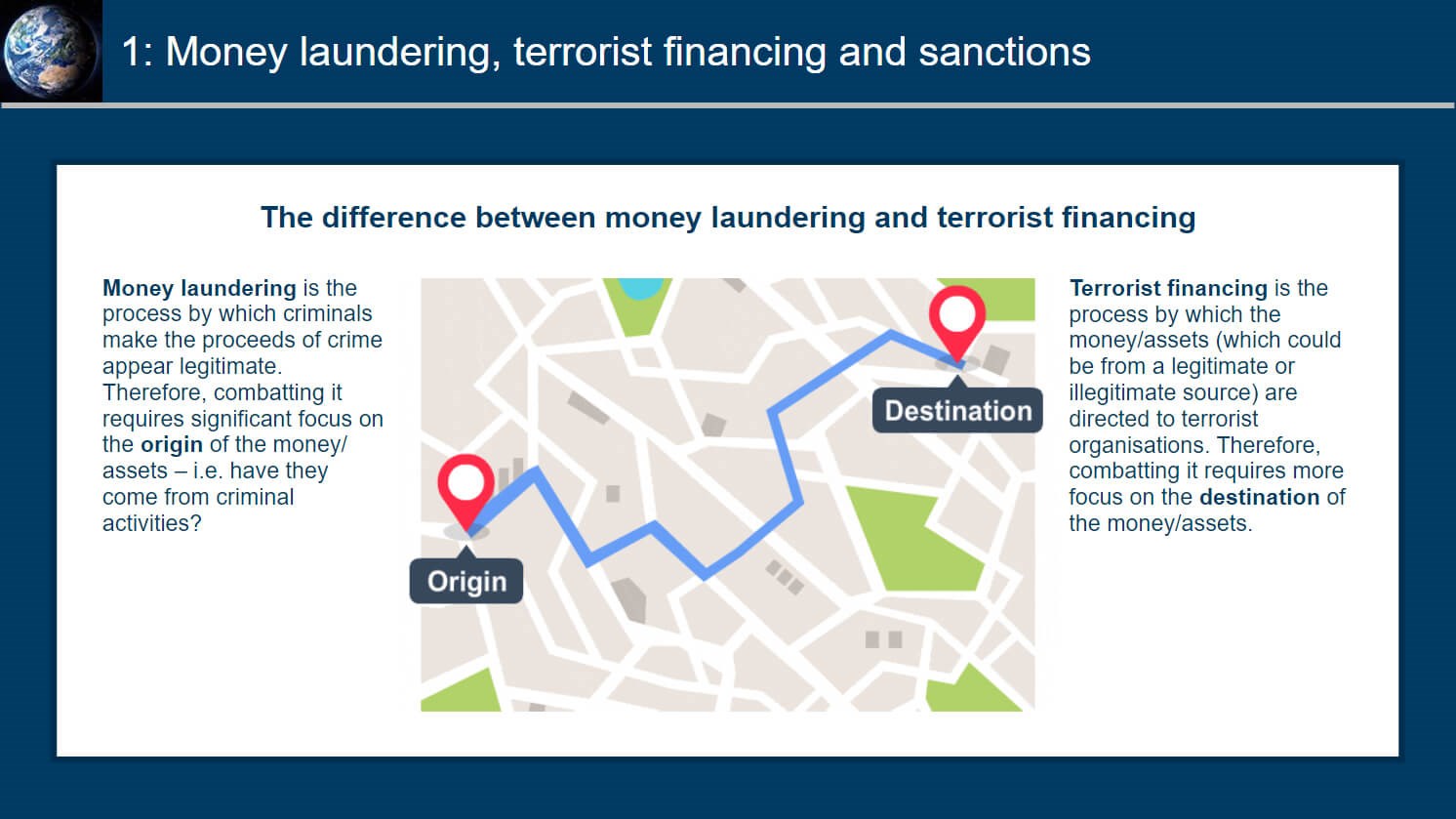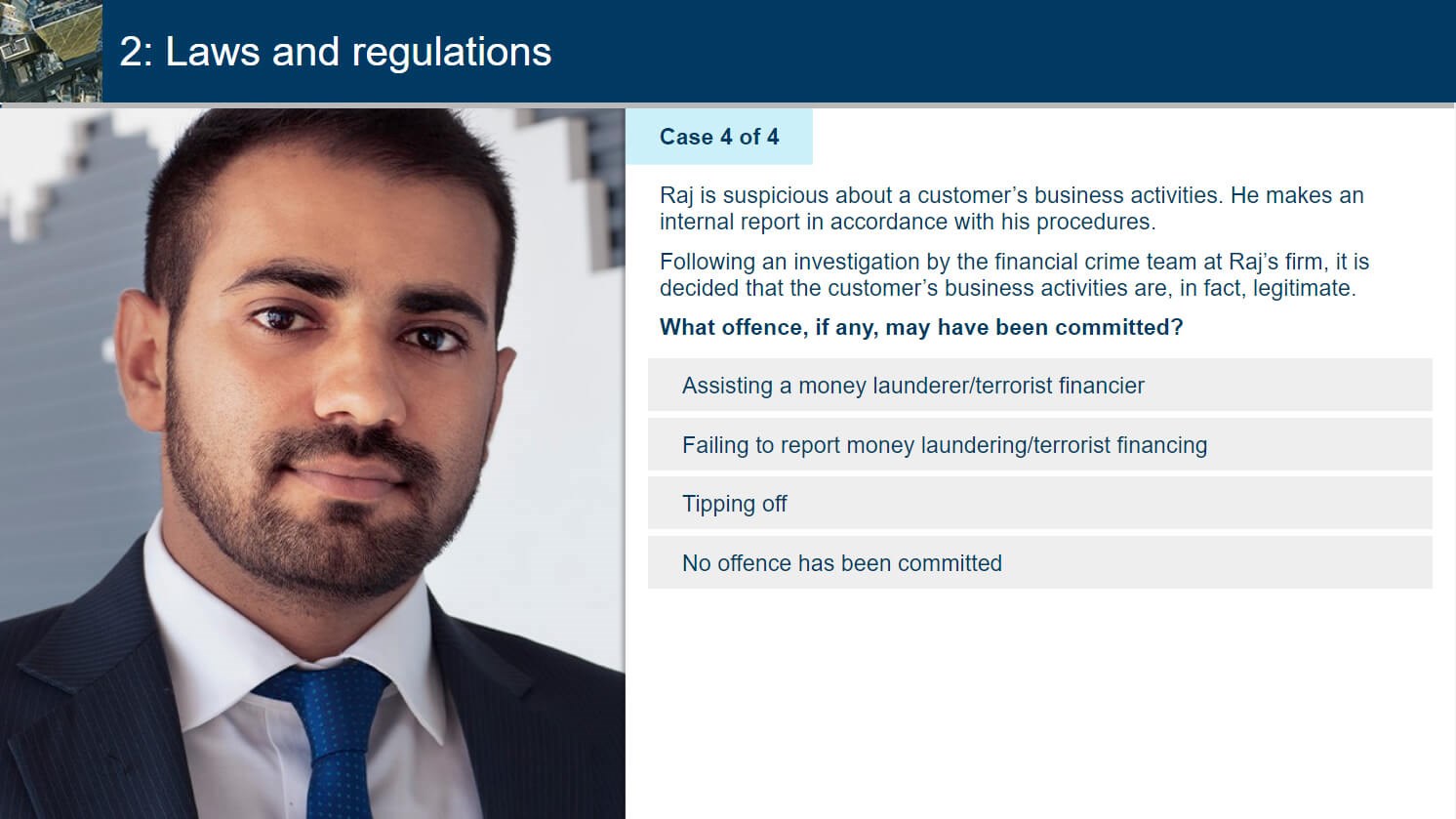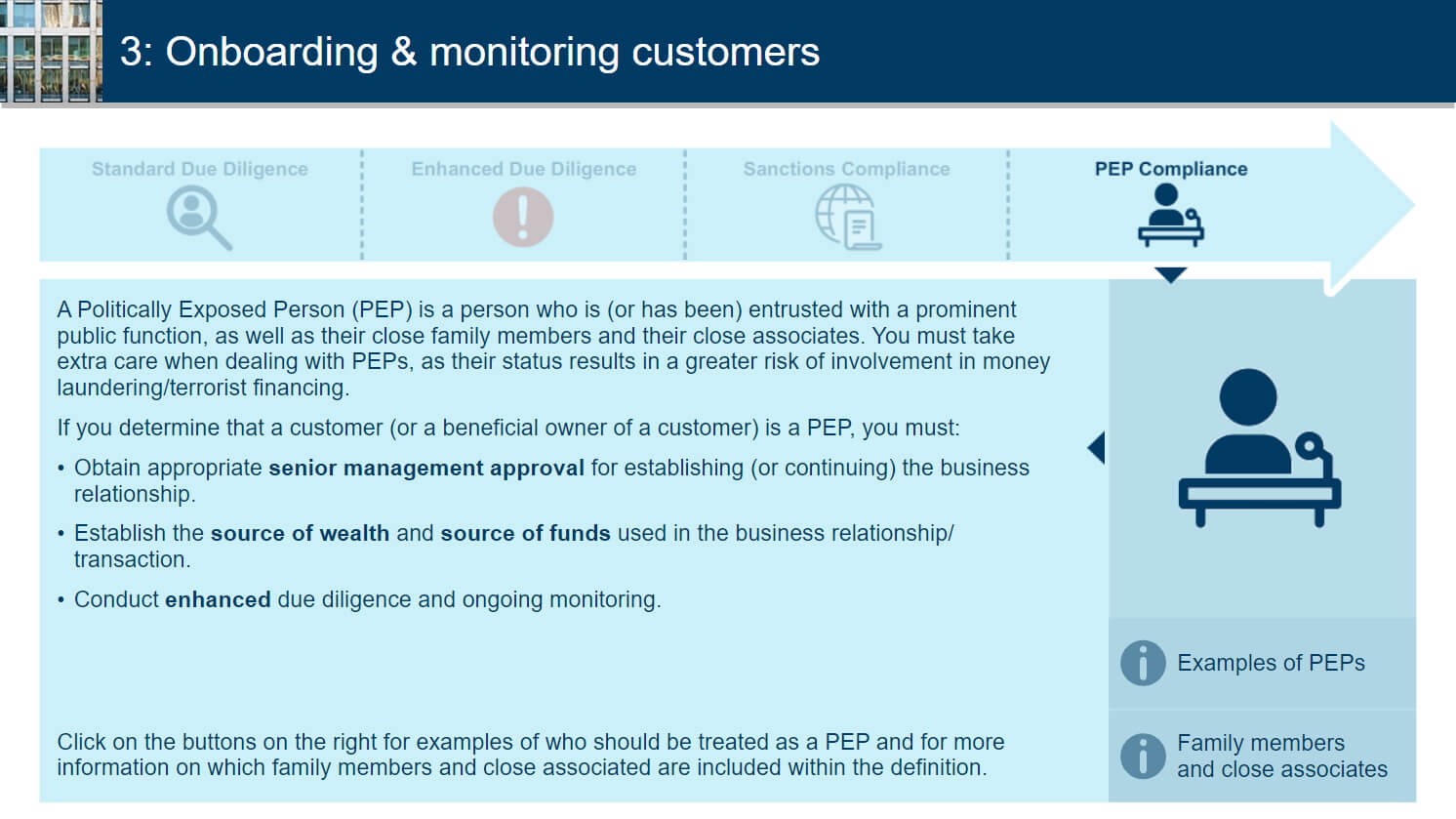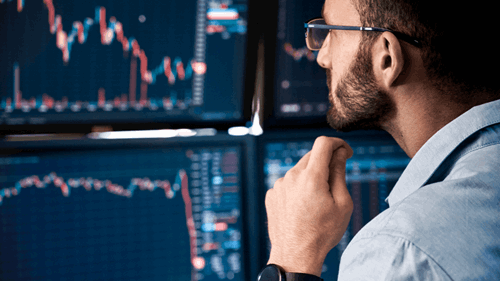 Course Search