Anti-Money Laundering eLearning
Overview
This module covers the regulatory and legal requirements of Anti-Money Laundering (AML) and Countering Terrorist Financing (CTF) as they apply to staff at an introductory level.
The module provides the core understanding and application needed for all staff and it is expected that specific requirements for defined roles or risk levels will be covered by further training.
The AML Awareness eLearning module focuses on the AML and CTF risks as they apply to financial services companies, and within that framework, it is agnostic in terms of specific types of business.
This module can also be tailored to your specific regulatory jurisdiction and business activities.
In addition to our Global AML module, the following regulatory jurisdiction-specific versions available include:
United Kingdom (UK)

Financial Conduct Authority (FCA)

UAE

Dubai Financial Services Authority (DFSA)

Saudi Arabia

Capital Markets Authority (CMA)
Who is this for?
This AML module is suitable for employees who require an introduction to Anti-Money Laundering (AML) and Countering Terrorist Financing (CTF).
Course Details
Money Laundering, Terrorist Financing & Sanctions

Why are AML and CTF important?
What are AML, CFT and sanctions?
What do financial crime risks mean to you?



Laws and Regulations

The relevant laws and regulations
Penalties for getting it wrong – enforcement cases
What it means for you



Onboarding and Monitoring Customers

The risk-based approach
Customer Due Diligence
Standard and enhanced Due Diligence 
Ultimate Beneficial Owners
Politically Exposed Persons
Sanctions risk
Ongoing monitoring
Record Keeping
What it means for you



Reporting Suspicious Activity

Key obligations in relation to suspicious activities
Identifying and reporting suspicions (including red flags)
Tipping off
What it means for you
eLearning Previews
See examples taken from a range of our eLearning courses in the gallery below.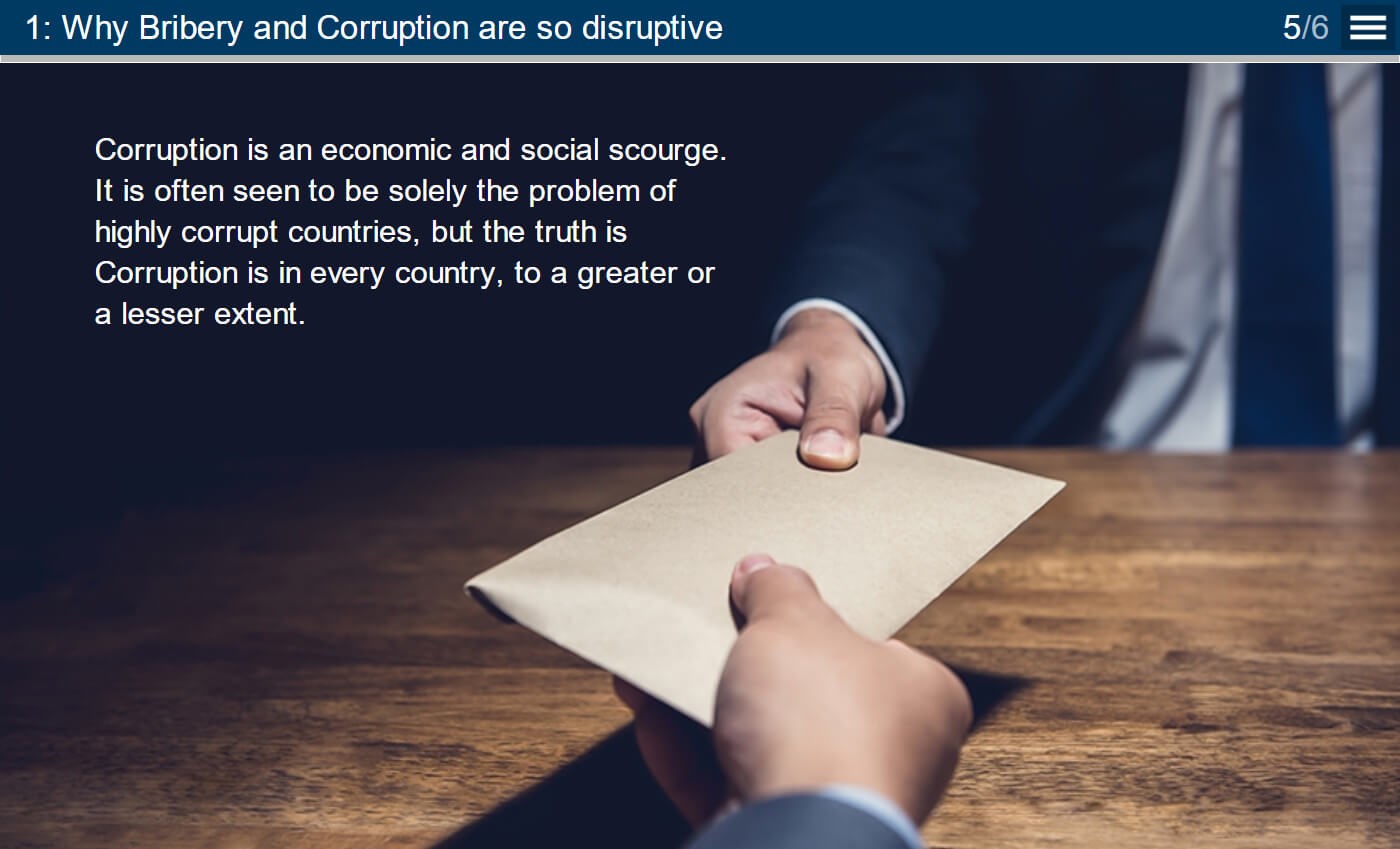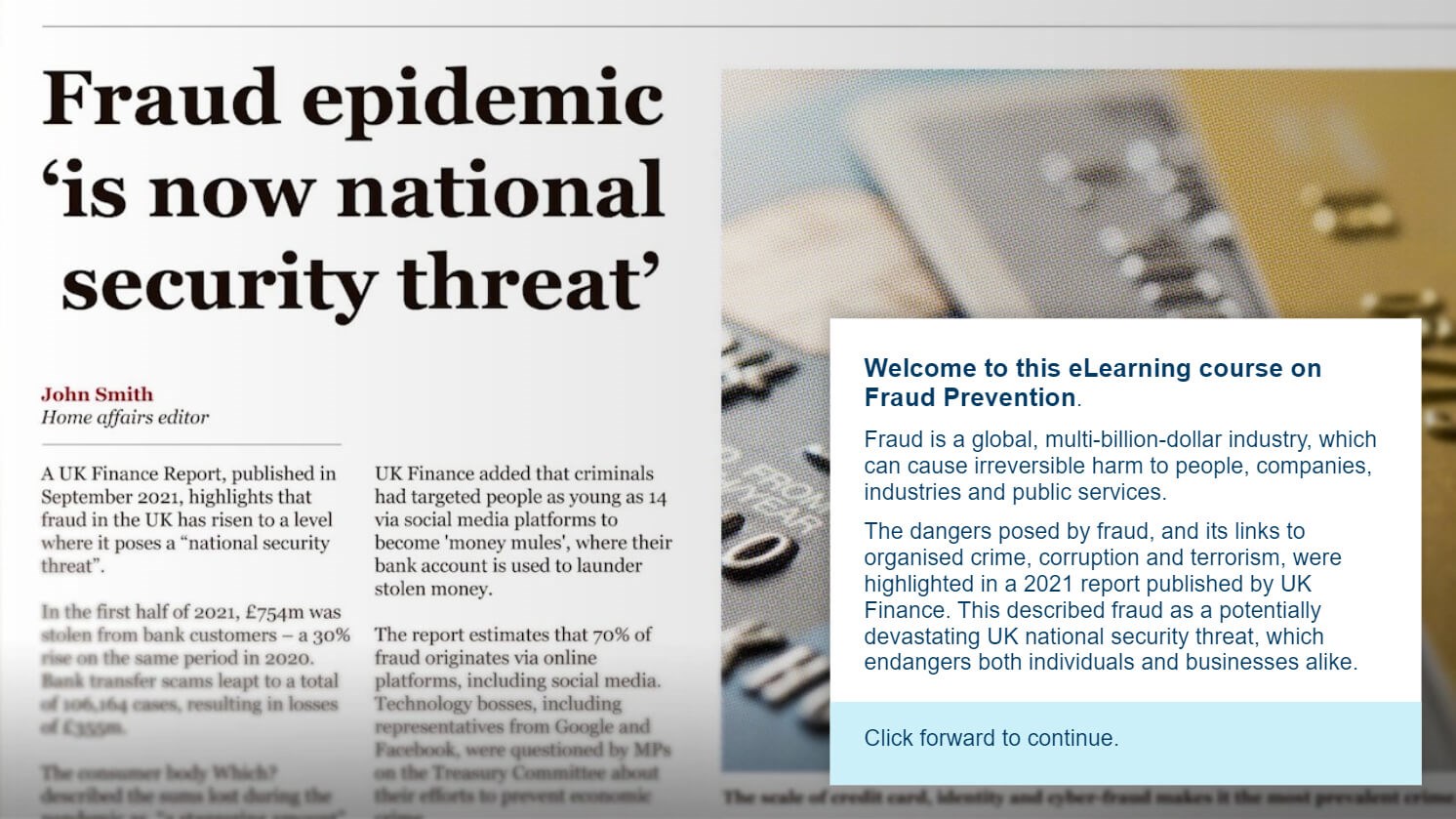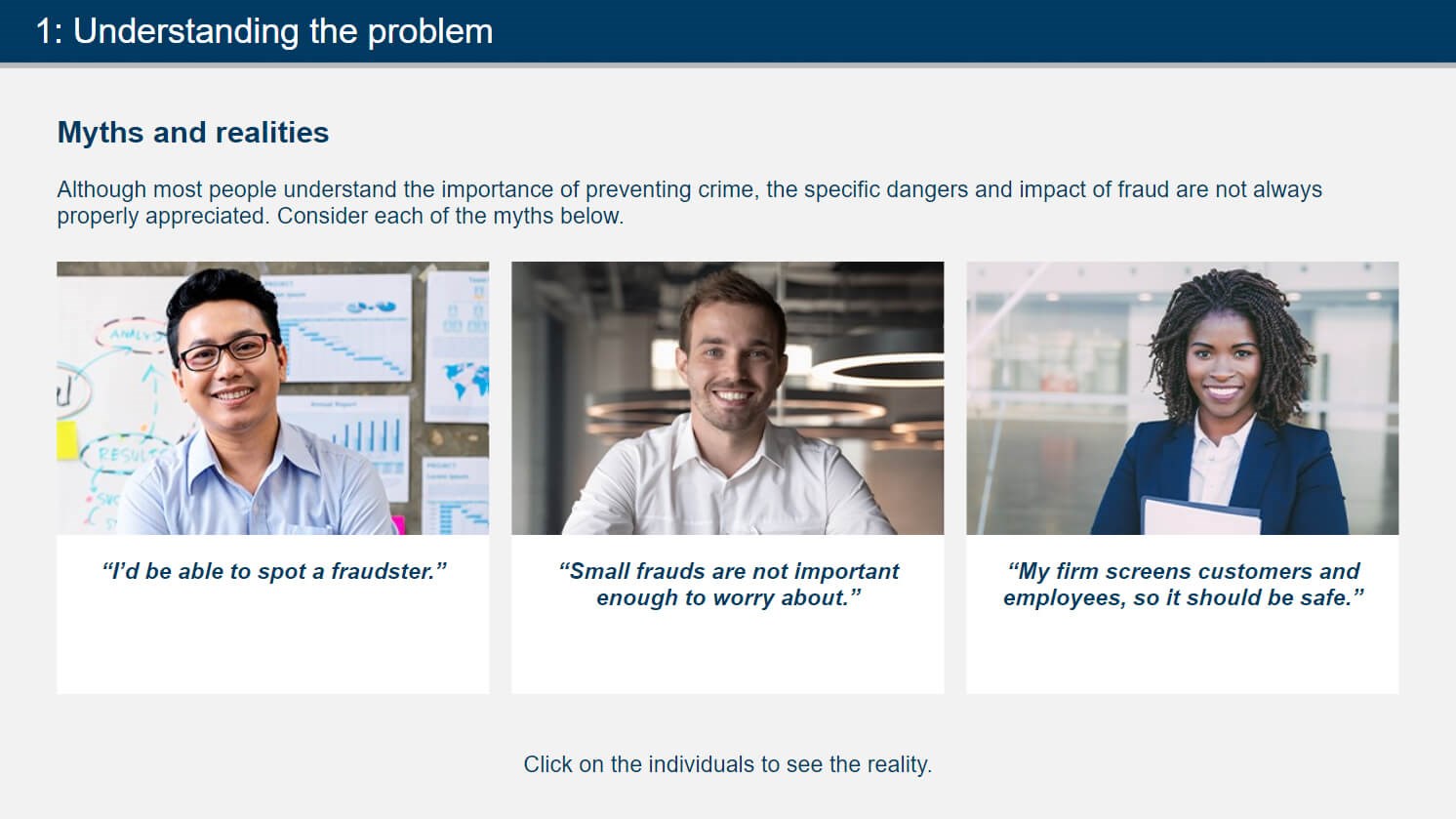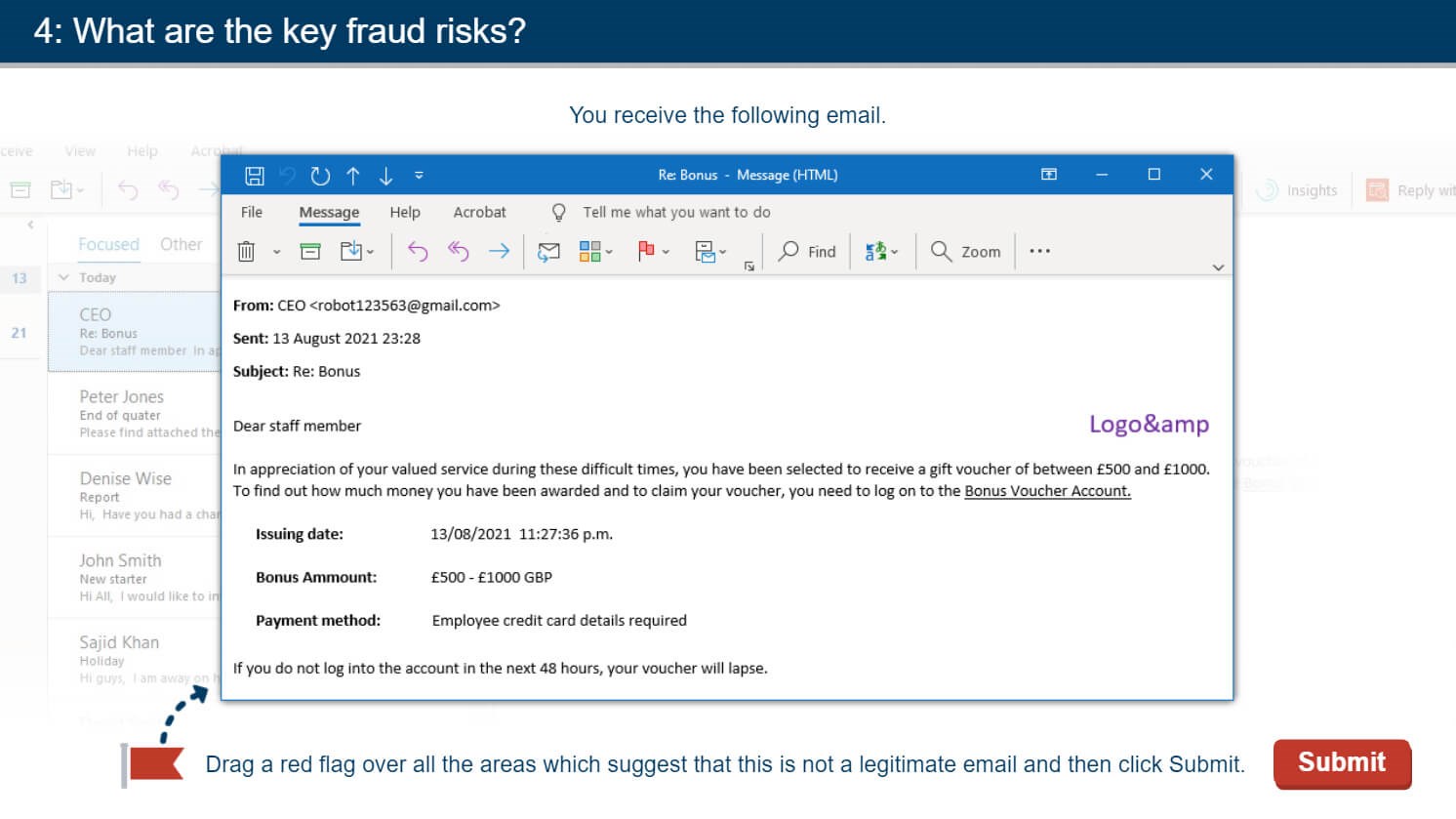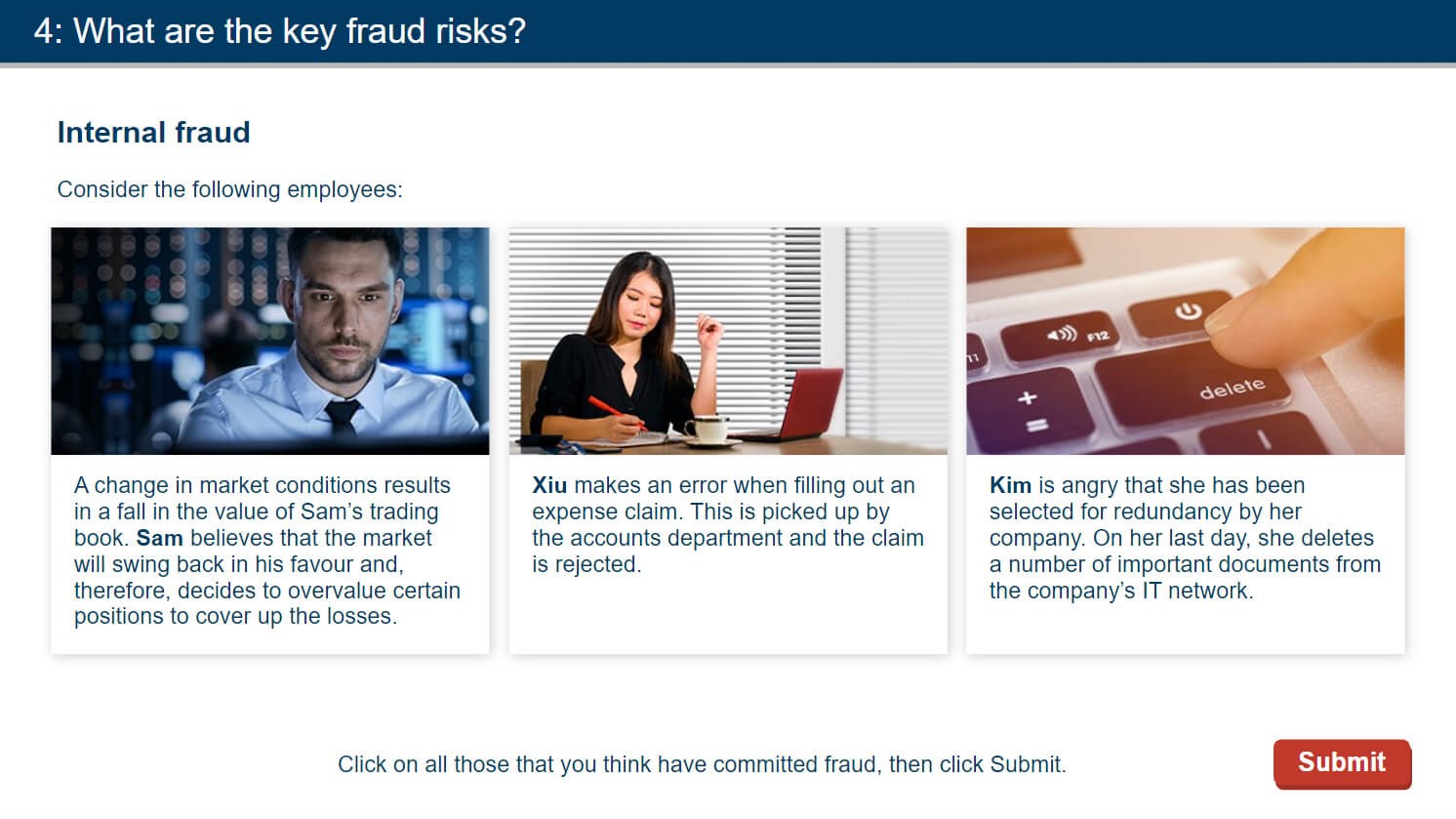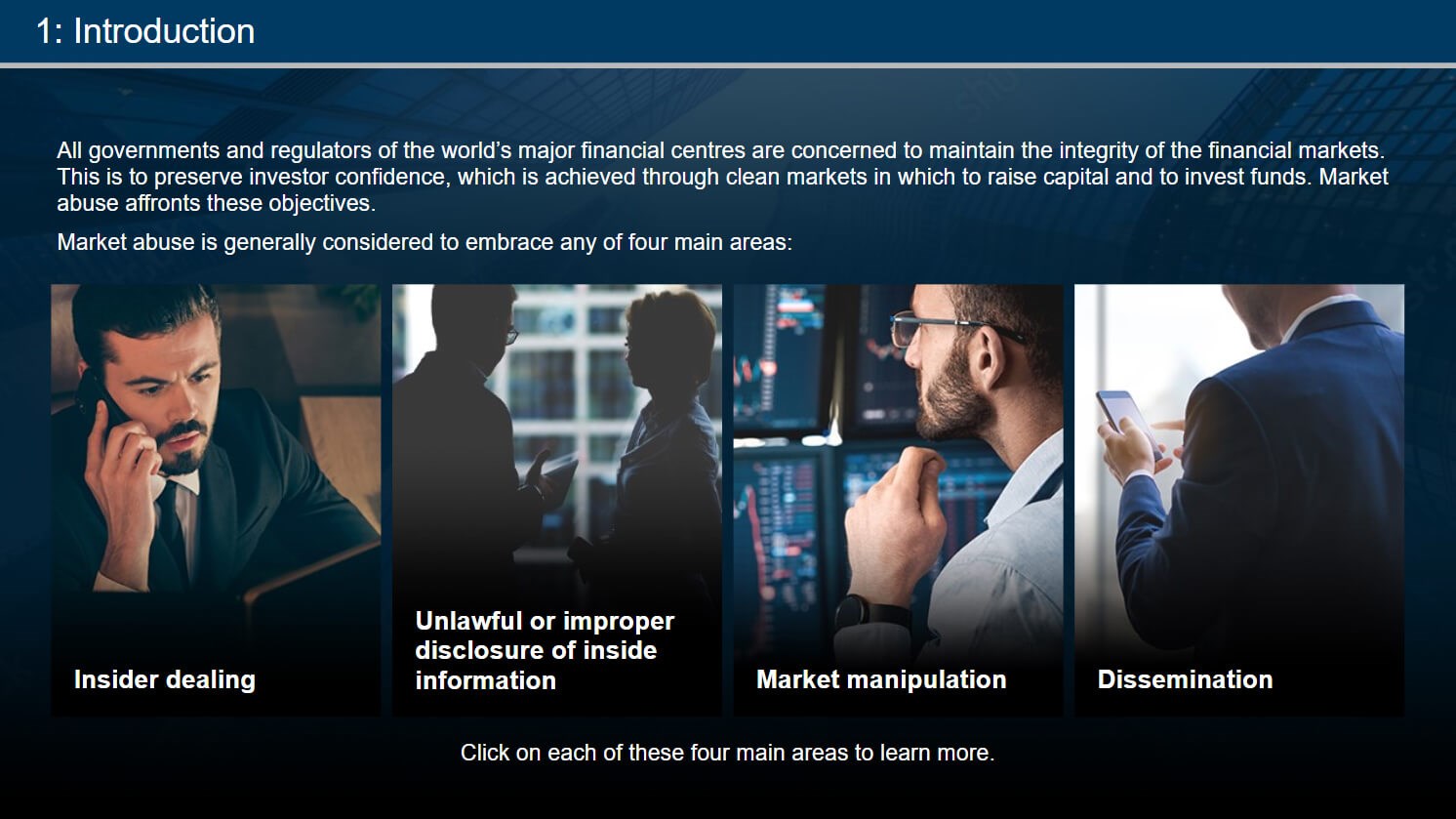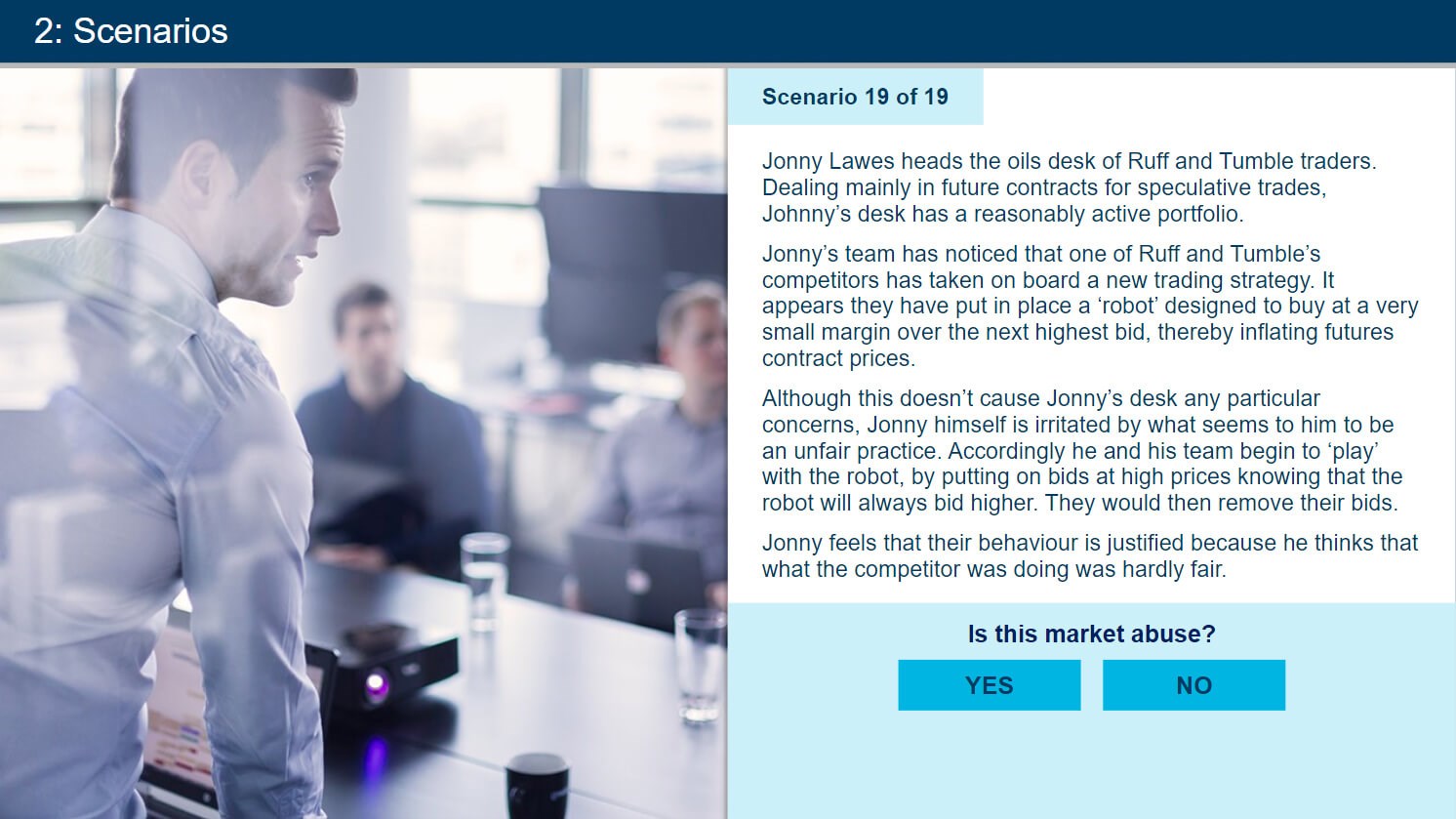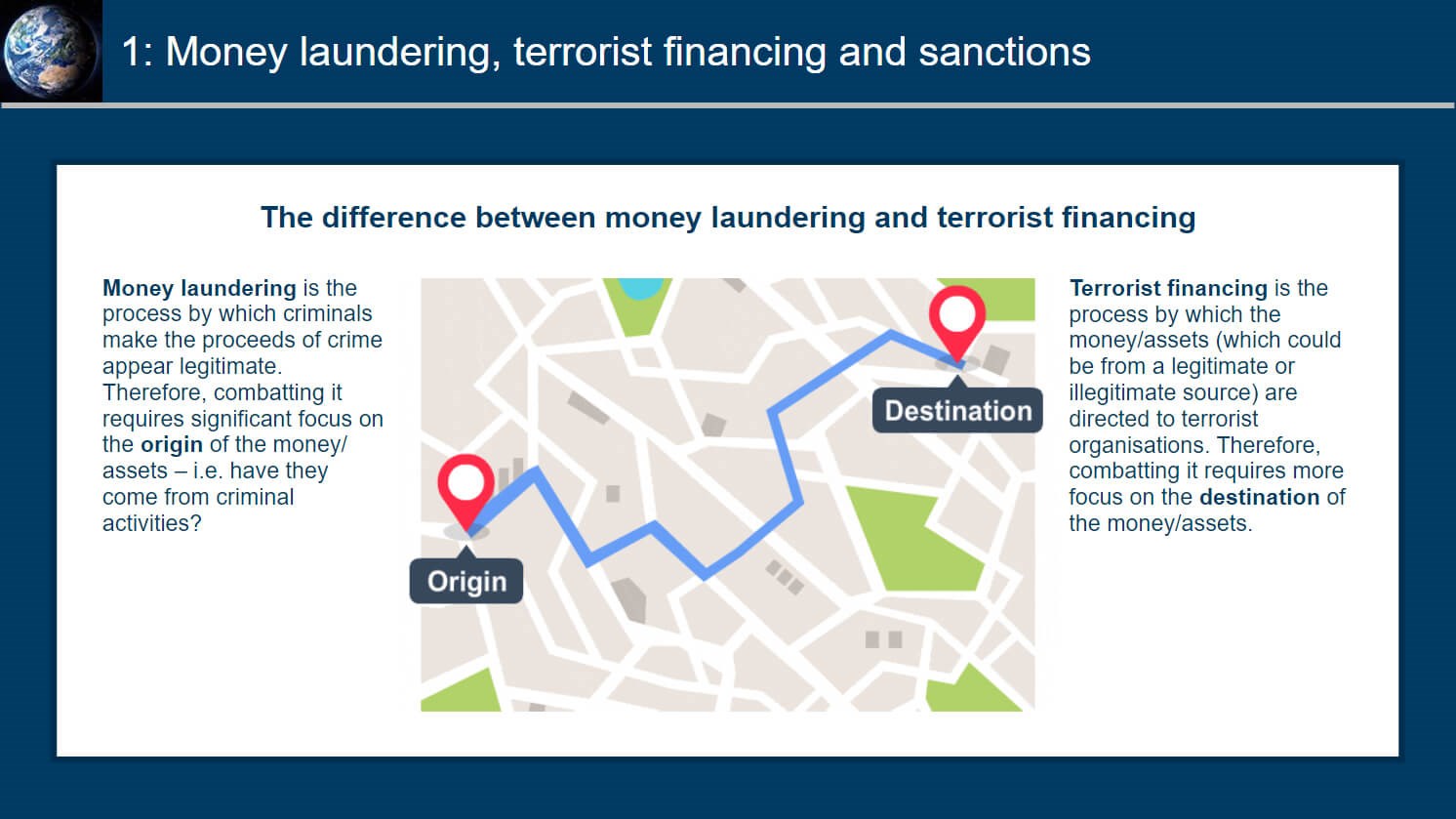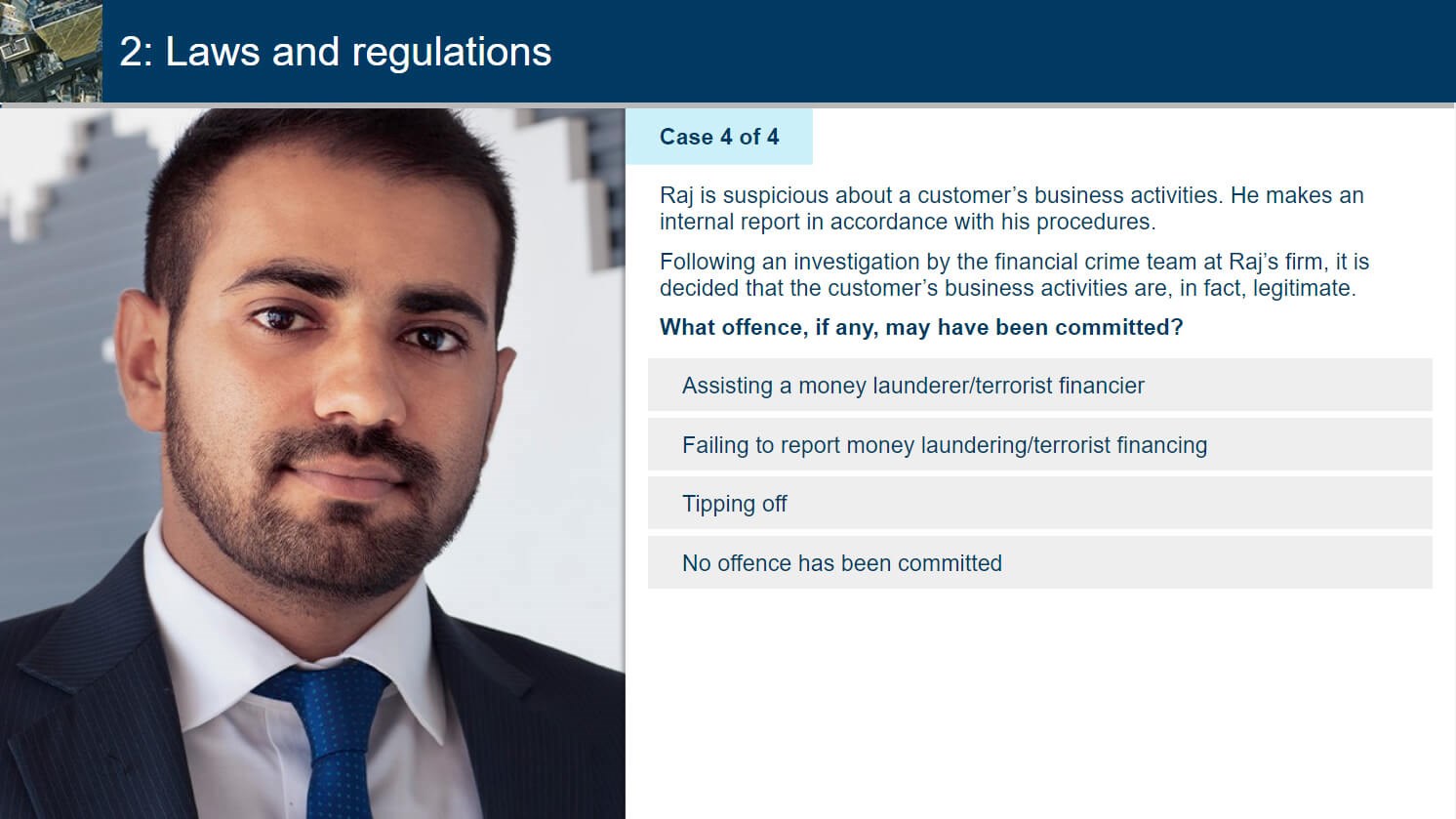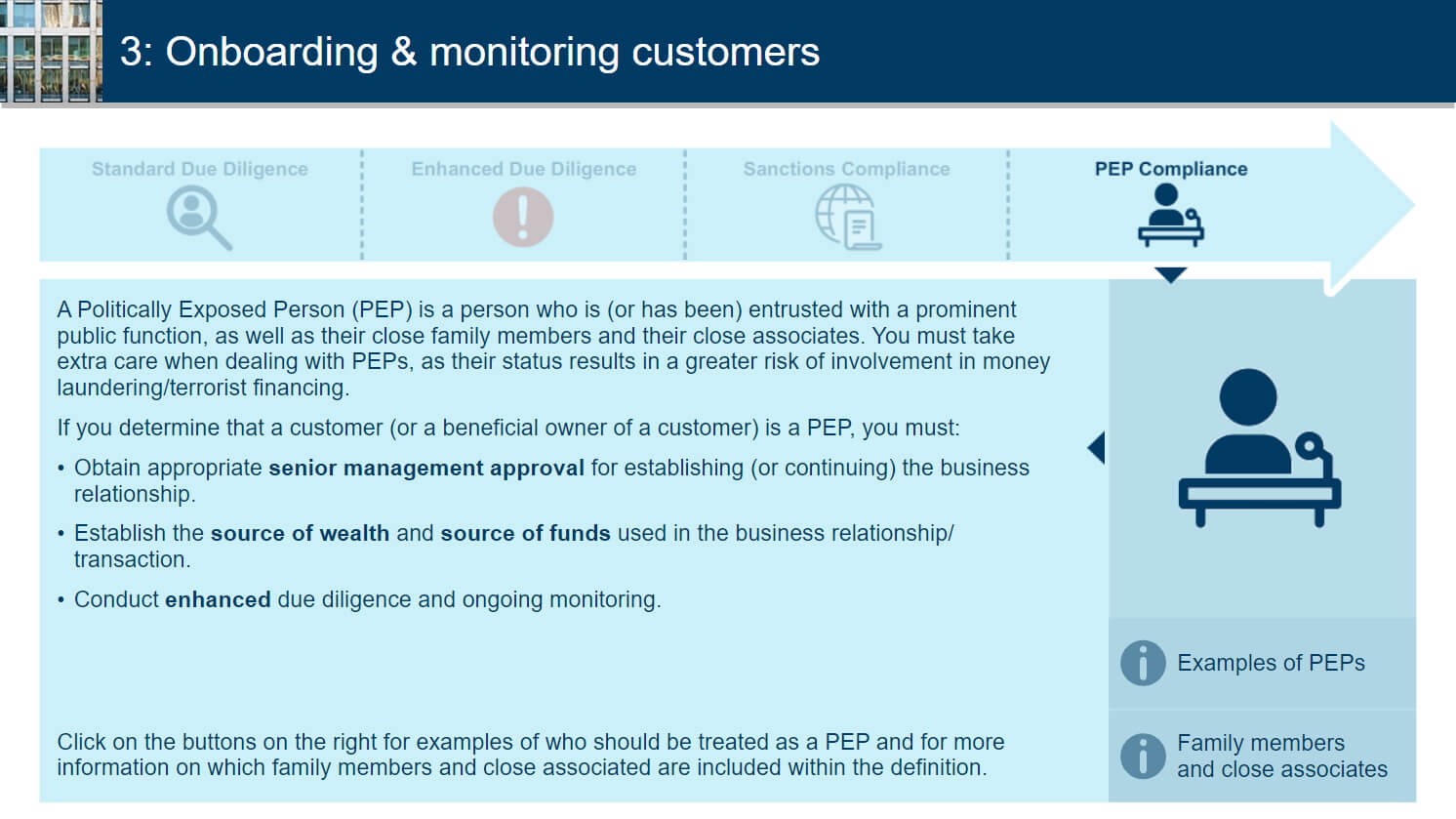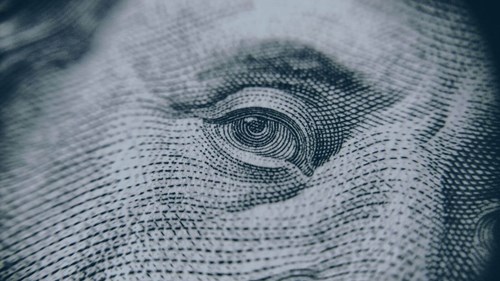 Course Search