AML – Red Flags Series eLearning
Overview
A series of Anti-Money Laundering (AML) case studies tailored to specific financial services activities, products and markets. Each Red Flag module takes 10 minutes to complete and is designed to be added to our full AML Awareness eLearning modules. Select the Reg Flag module that addresses the AML risks specific to your business.
Course Details
Red Flag Series: Corporate Banking
Red Flag Series: Private Banking
Red Flag Series: Syndicated Loans
Red Flag Series: Trade Finance
Red Flag Series: Wealth Management
Red Flag Series: Brokerage
eLearning Previews
See examples taken from a range of our eLearning courses in the gallery below.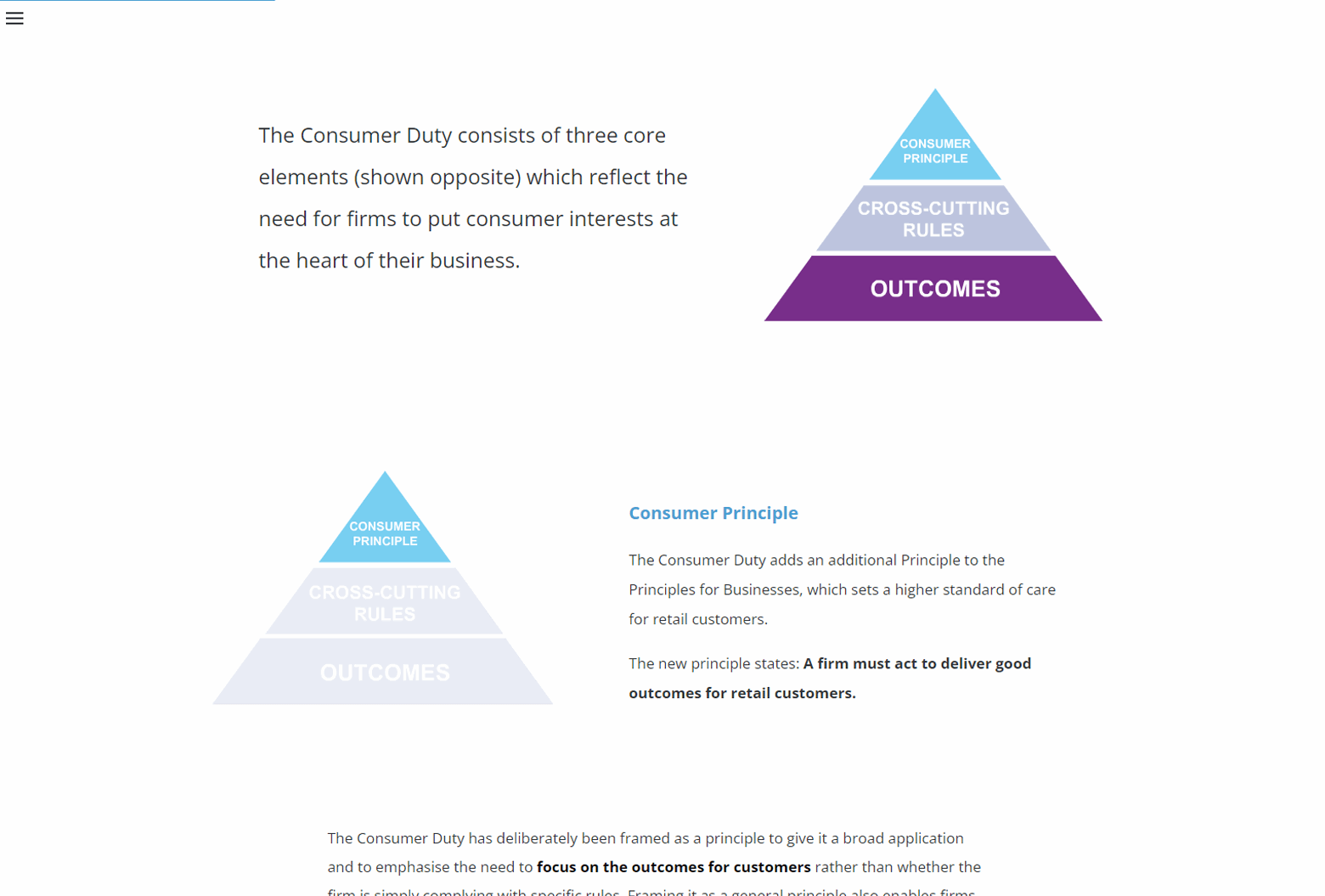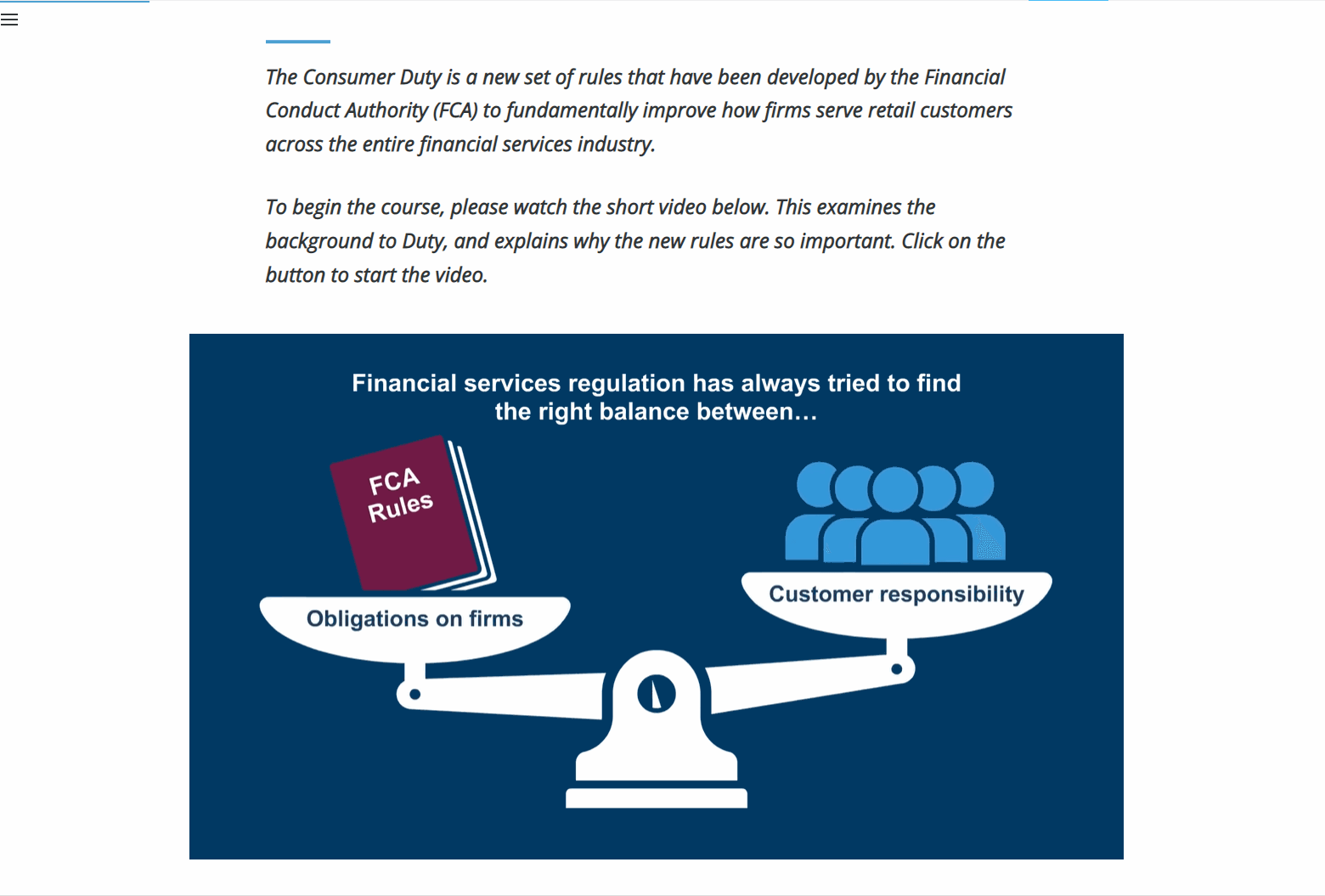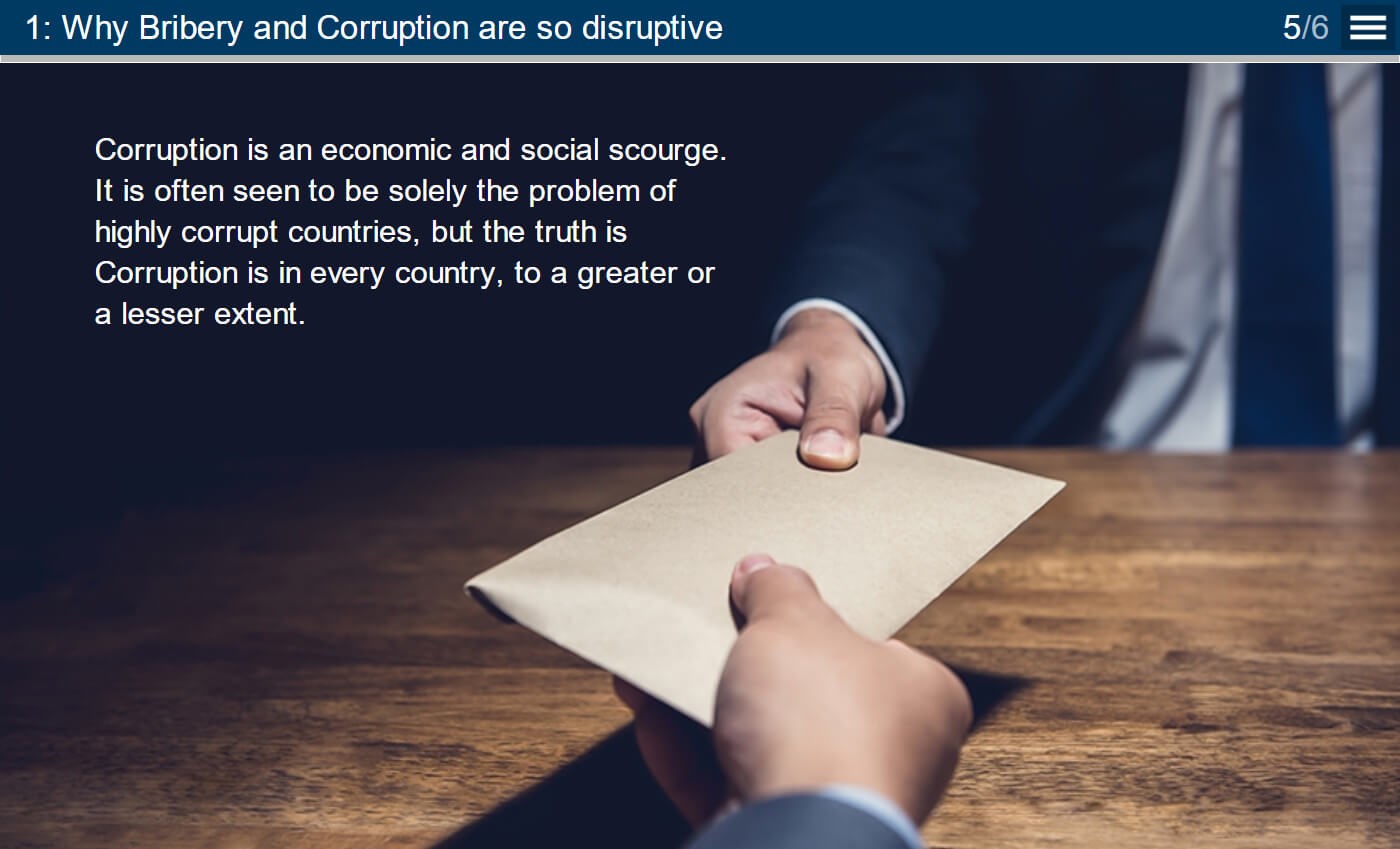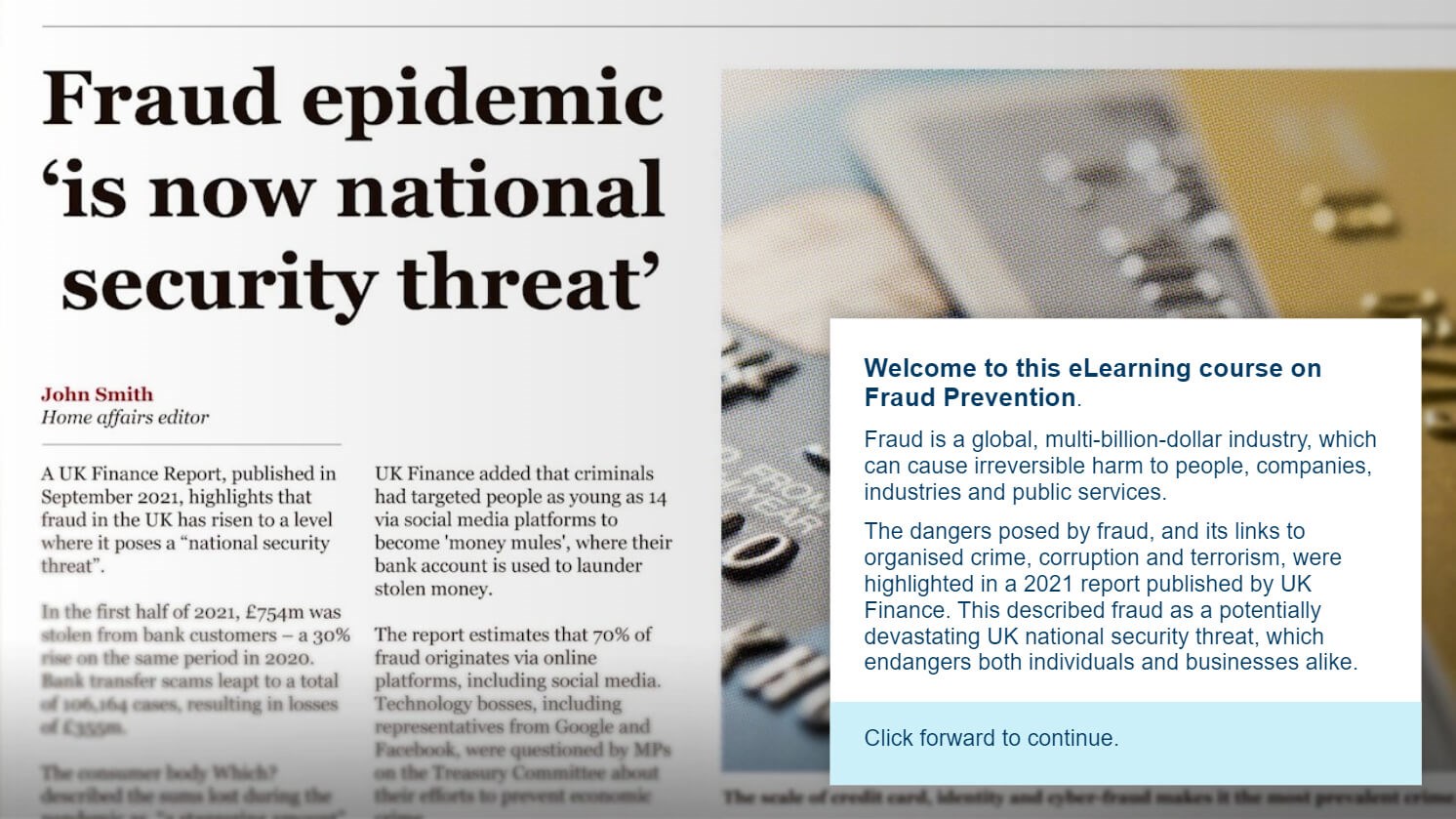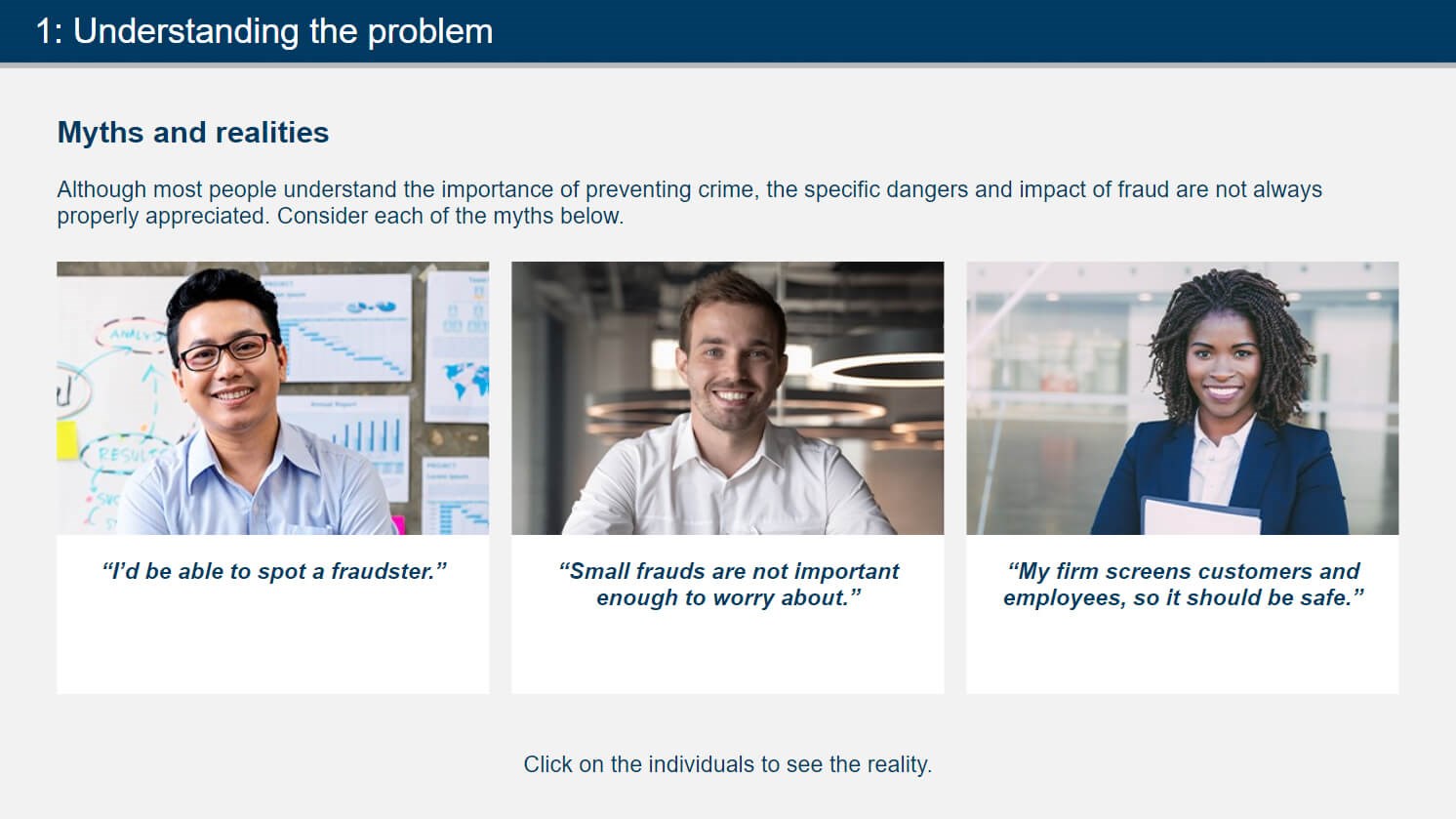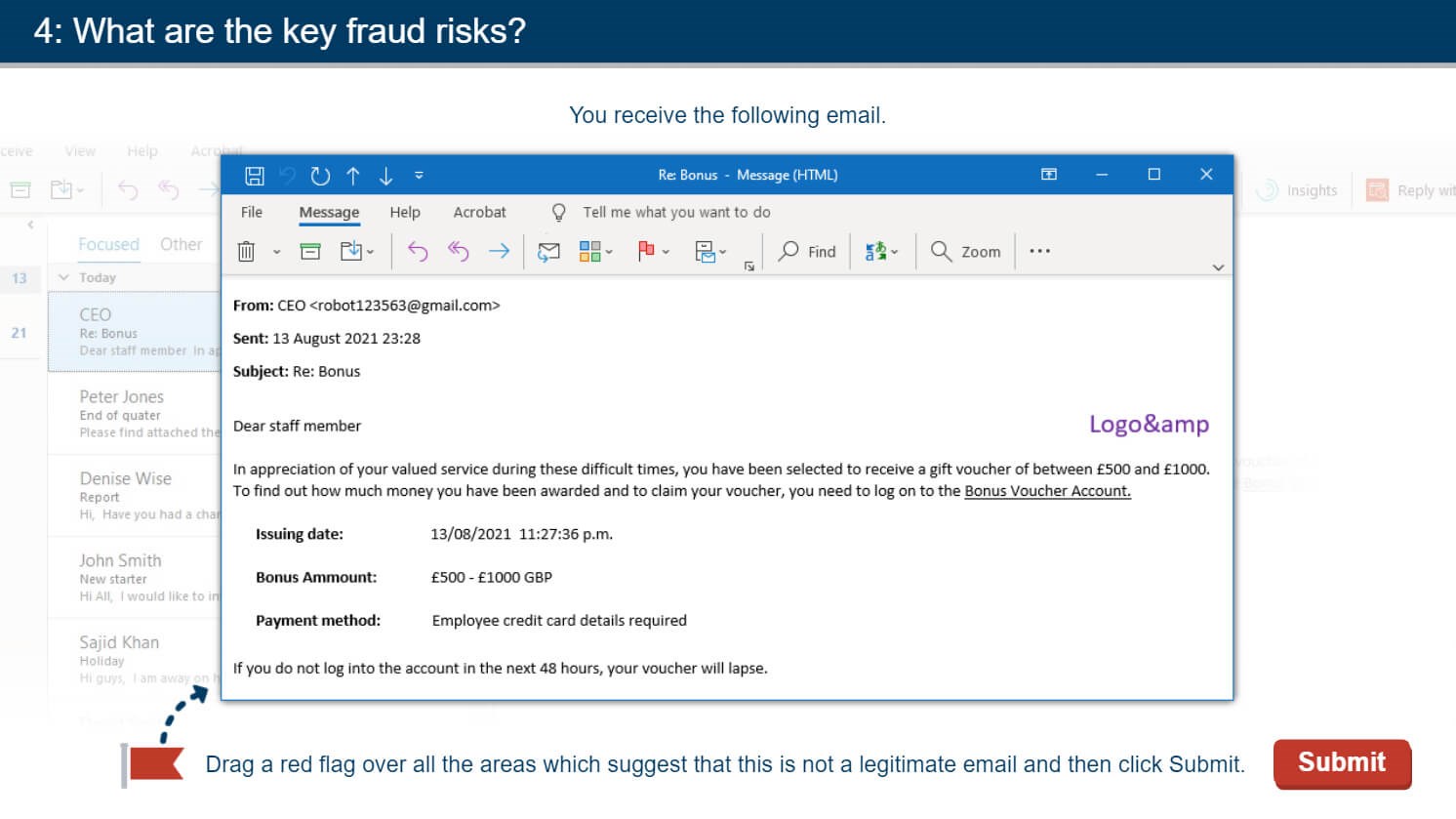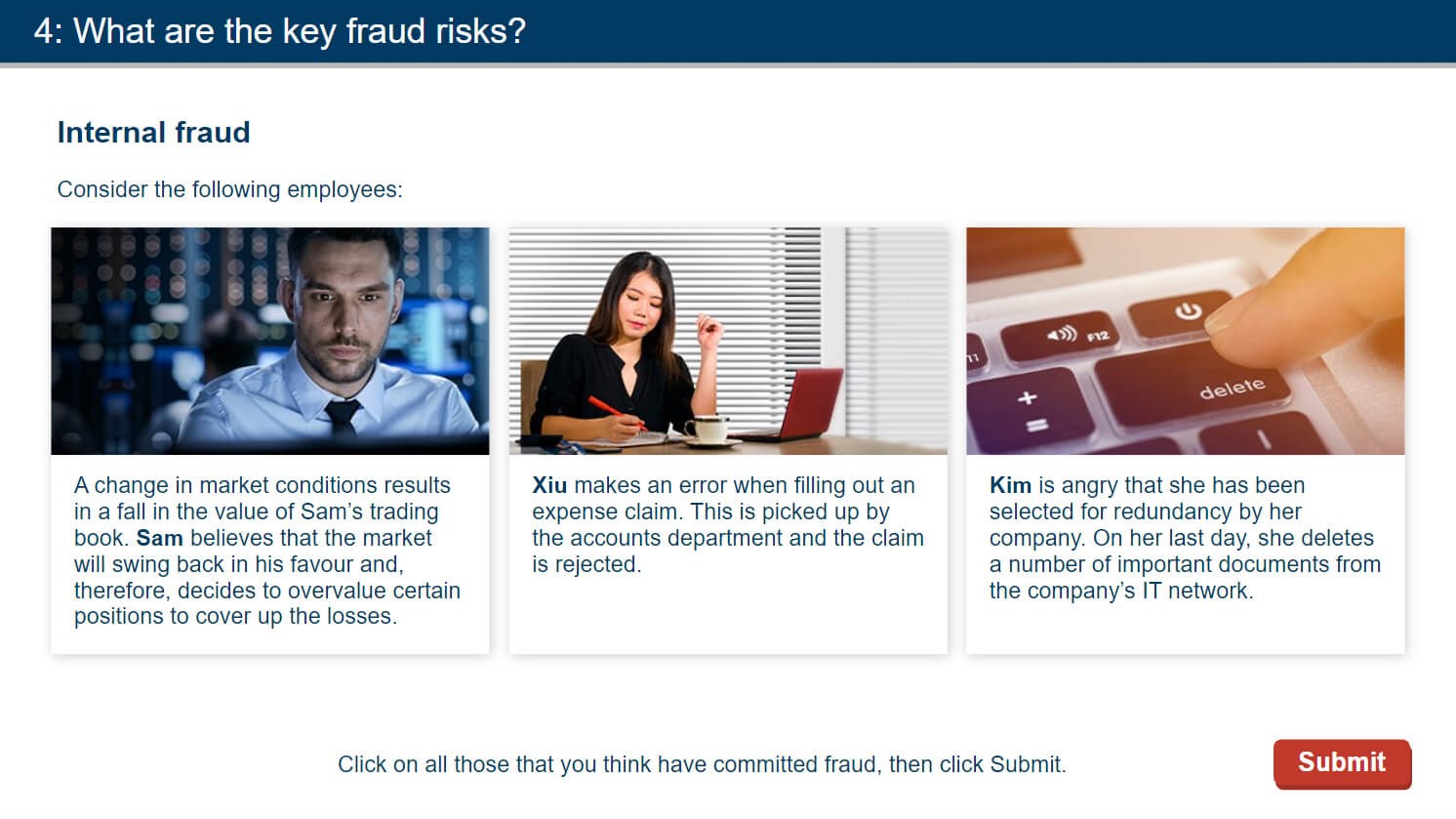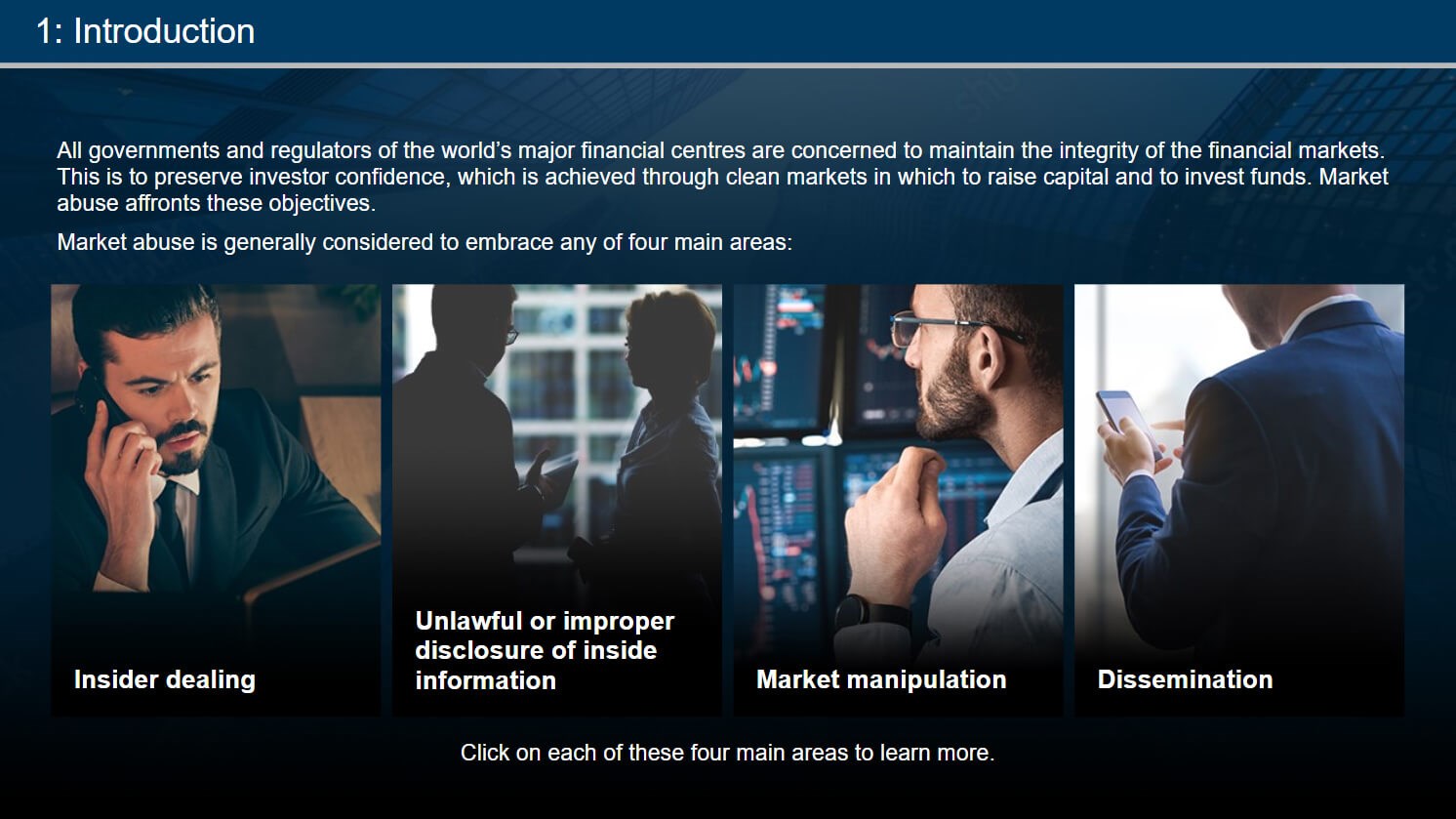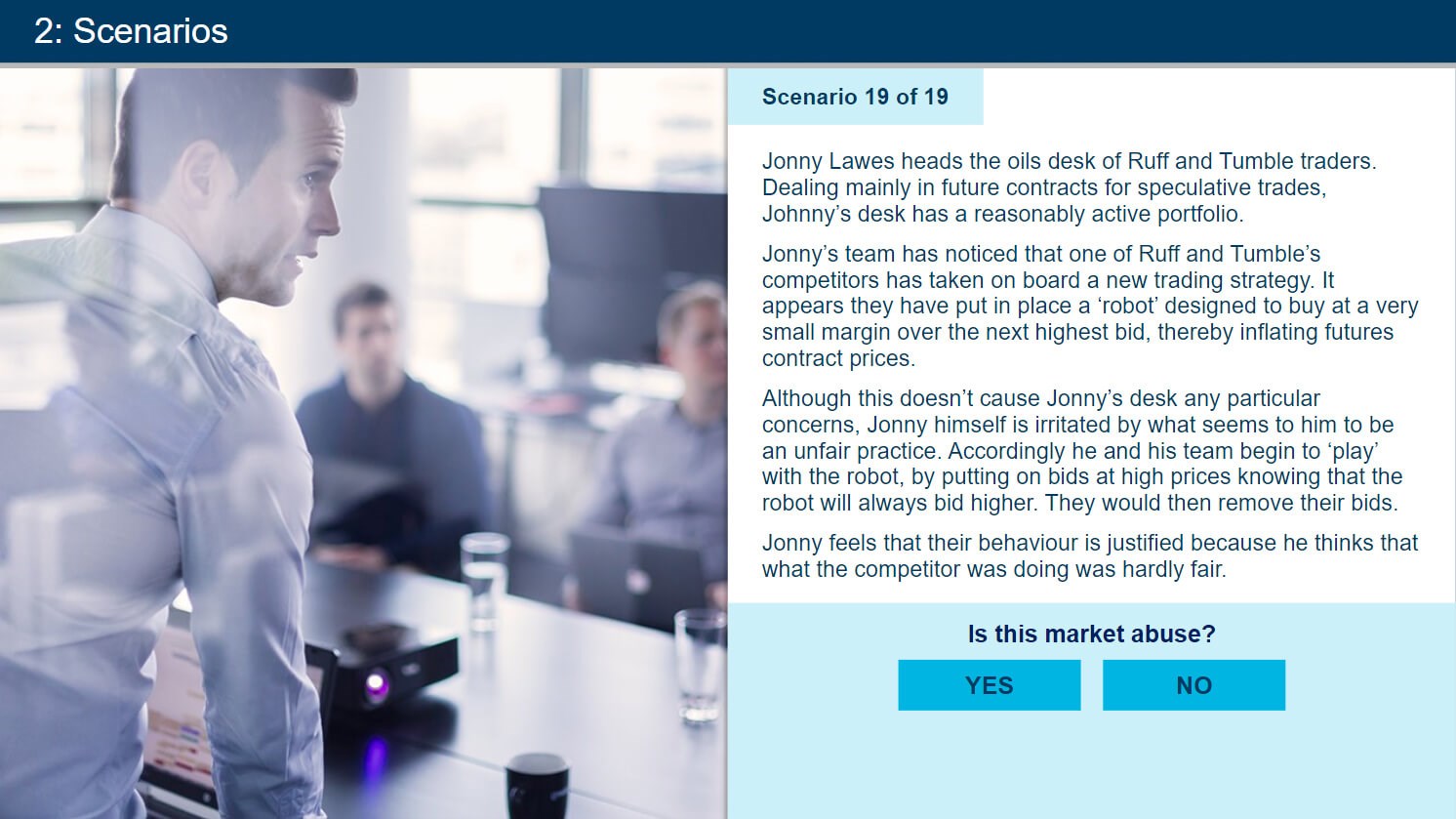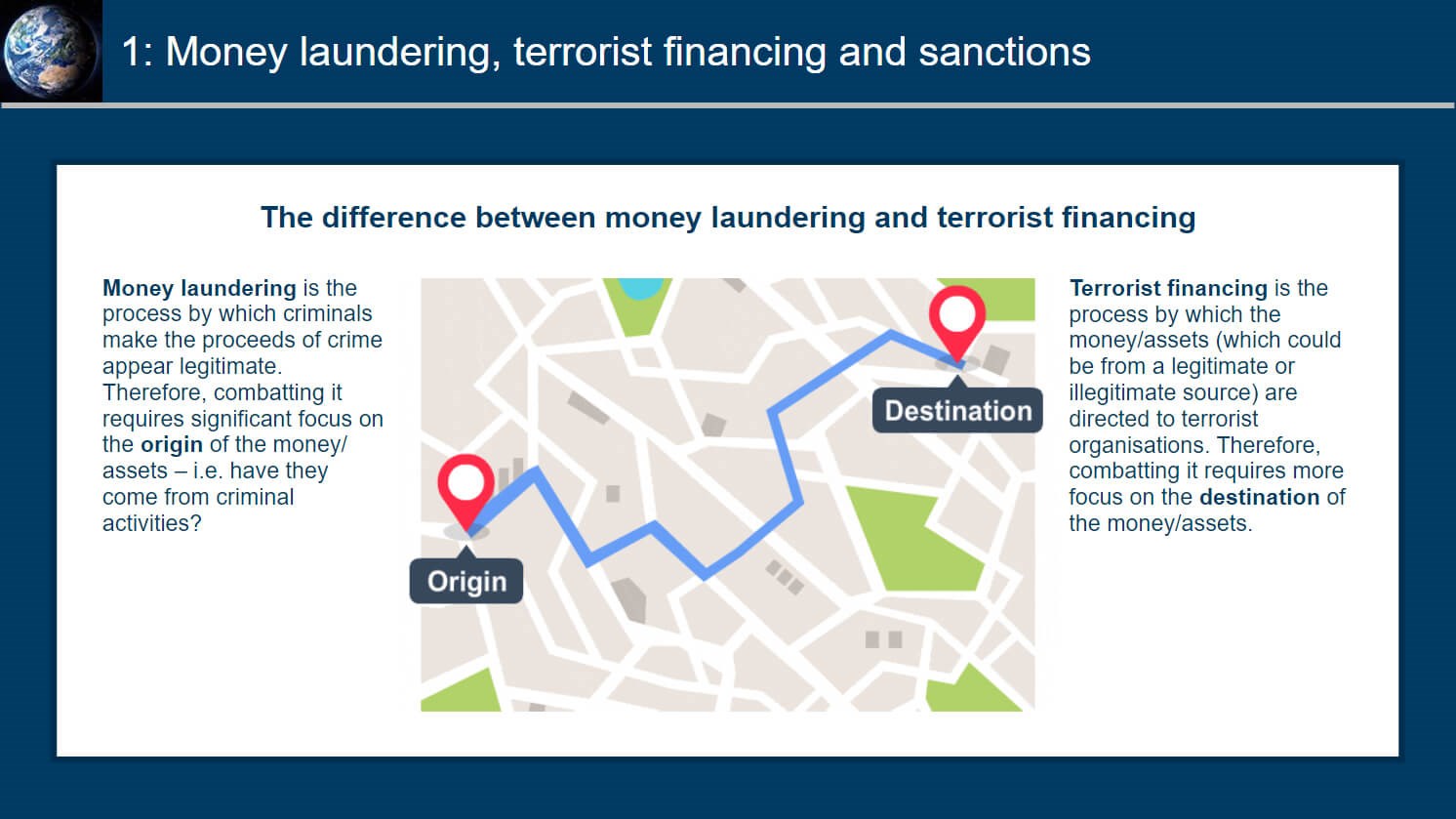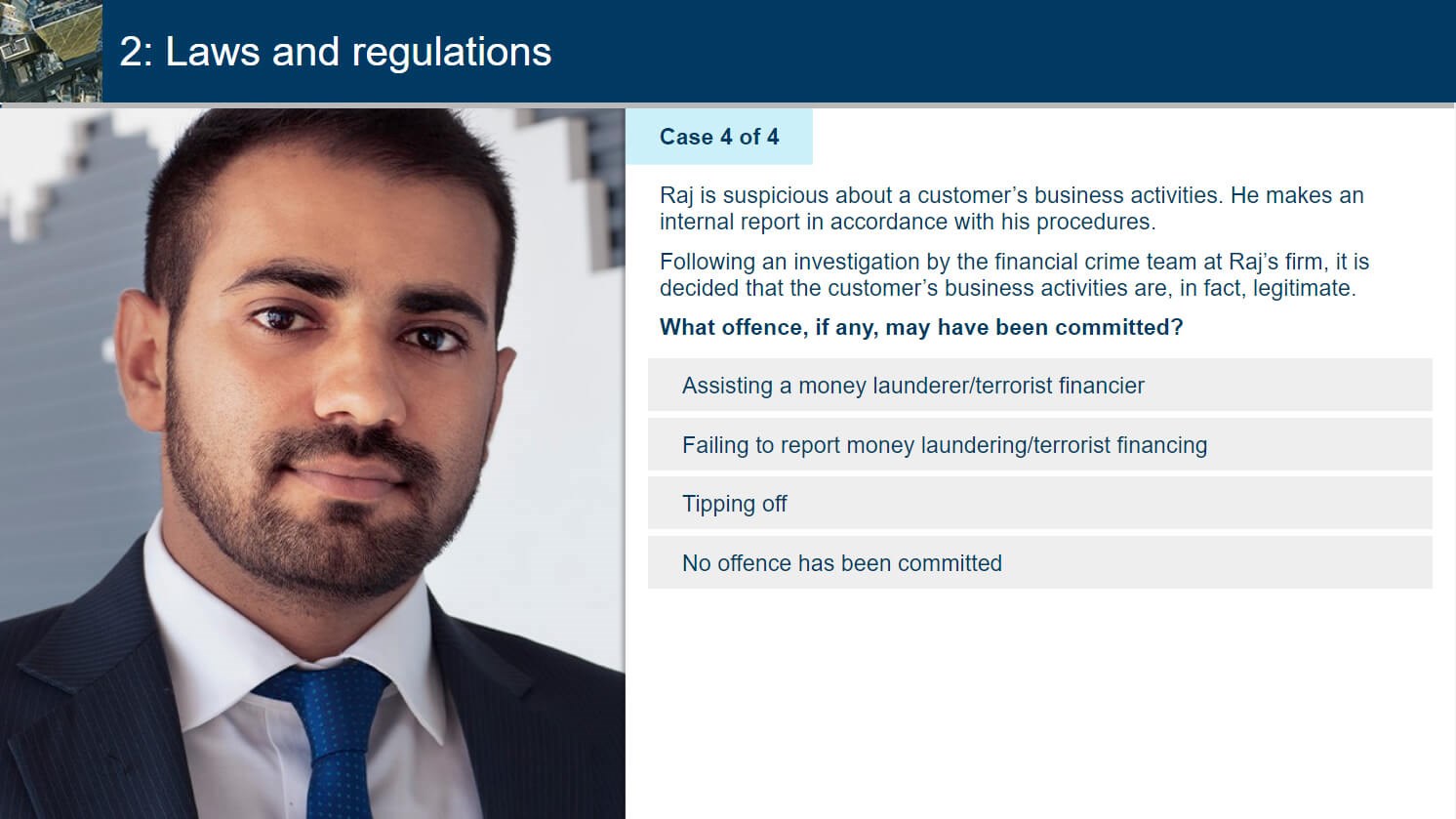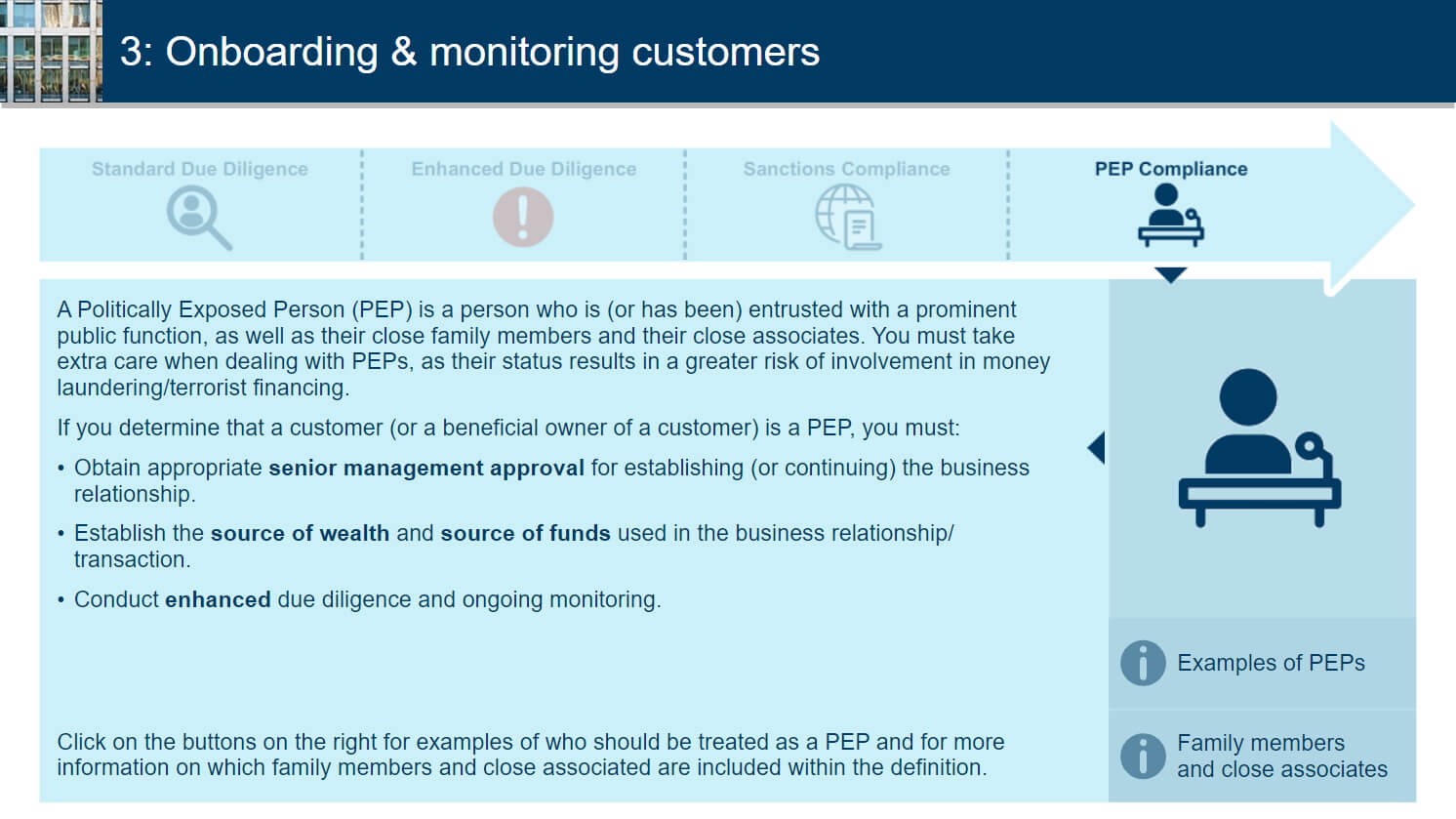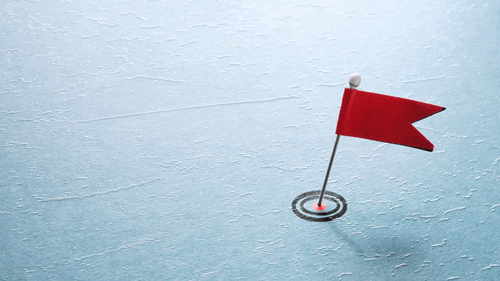 Course Search