Sanctions - eLearning
Overview
This introductory eLearning module will explain why it is so important for firms to understand what sanctions are, what sanctions regimes may apply and how to manage and mitigate the risk of breaching relevant sanctions. With a very practical focus, this training module describes who implements sanctions and why they do that; how these regimes have effect and in what way you and your firm may come within their scope; and how, by taking a systematic and risk-based approach you can manage and control those risks, following recommended best practice.
Course Details
Introduction - What Sanctions are:
International sanctions
Commercial and trade sanctions
Tariff and non-tariff trade barriers; export controls; dual-use goods
Asset freezes
Directions to cease business
Anti-terrorism and non-proliferation
The Key Sanctions Implementing Bodies
The UN's role in and approach to sanctions
Member states and the application of UN sanctions
UN Sanctioned countries
Office of Foreign Assets Control (OFAC)
Scope and applicability of US Sanctions
Specially Designated Nationals
Sectoral sanctions
Countries under US sanctions and in what way
Other: Magnitsky, Blood diamonds, non-proliferation, transnational criminal organisations.
OFAC licences
UAE approach to UN and US sanctions
UAE specific sanctions
Scope and applicability
Sanctioned entities
Implicit sanctions
Local enforcement
Iranian JCPOA divergence
Penalties & Enforcement
UN approach to enforcement
OFAC global reach
OFAC penalties
UAE enforcement and penalties
Managing Sanctions Risk
The importance of a risk-based approach to sanctions
Best practice
Clients and associated parties
Organisational red flags
Third-party red flags
Exploratory review
Screening and media searches
Periodic reviews
Trigger reviews: Types, analysis, who does what
Internal reporting: when and to whom.
Delivery
Our interactive learning is delivered online, so all you need is an internet-connected device – we'll do the rest.
We handle every part of the set-up process, from customising your individual Learning Management System (LMS), loading staff data, setting up a deployment and reminder schedule and reporting on progress.
In addition, administrators can also have access to all of these tools too, giving you the flexibility to be involved as much or as little as you prefer.
eLearning Previews
See examples taken from a range of our eLearning courses in the gallery below.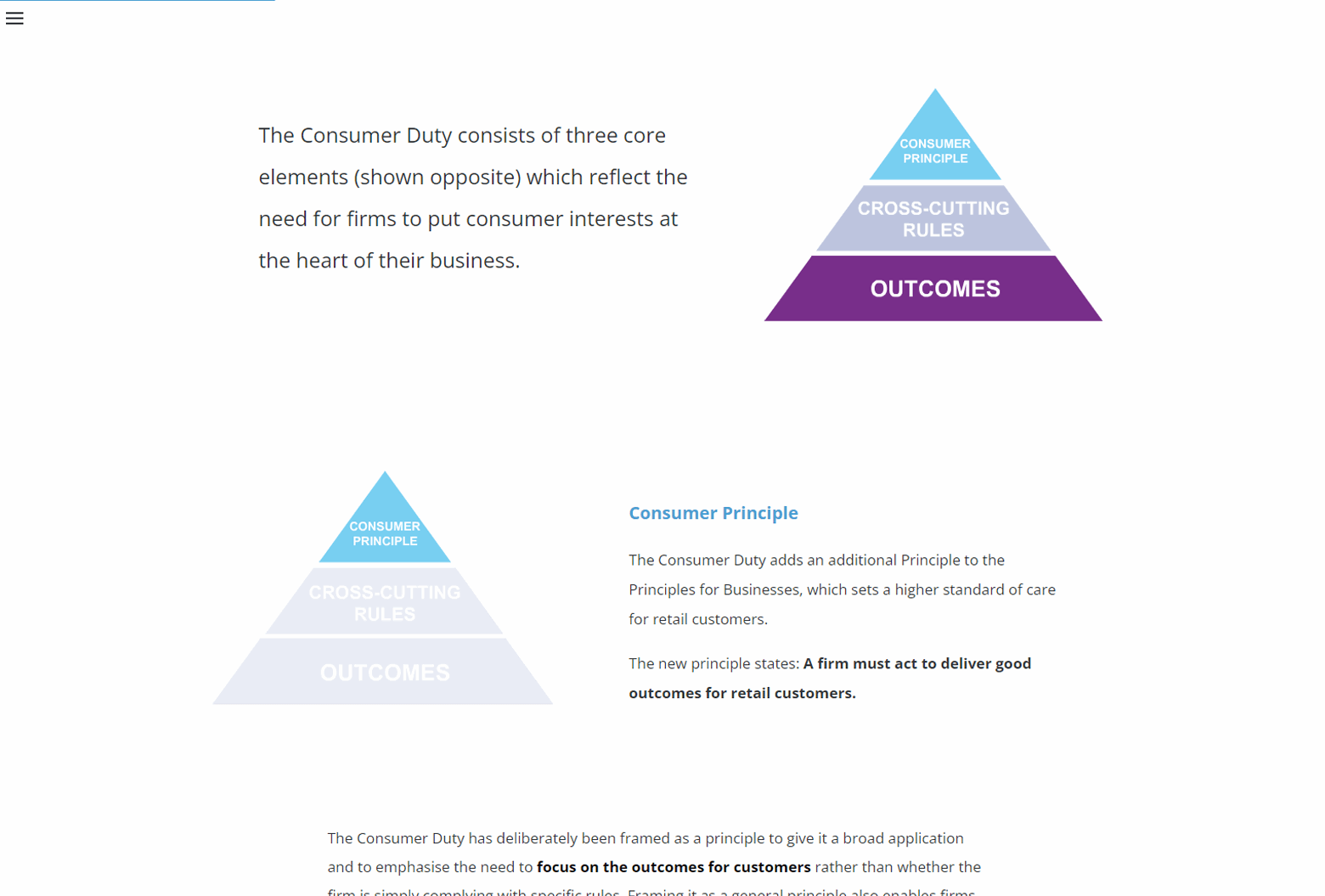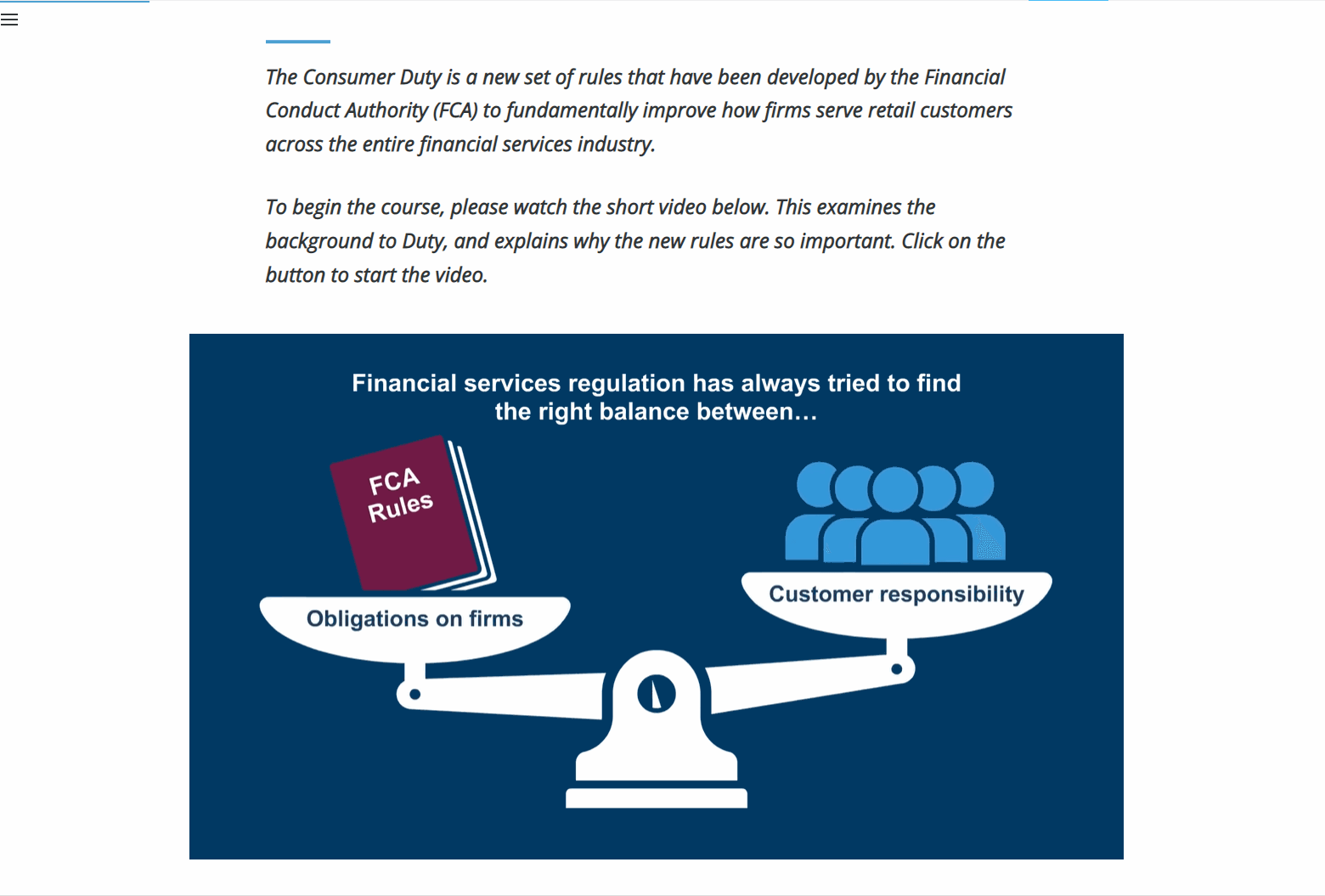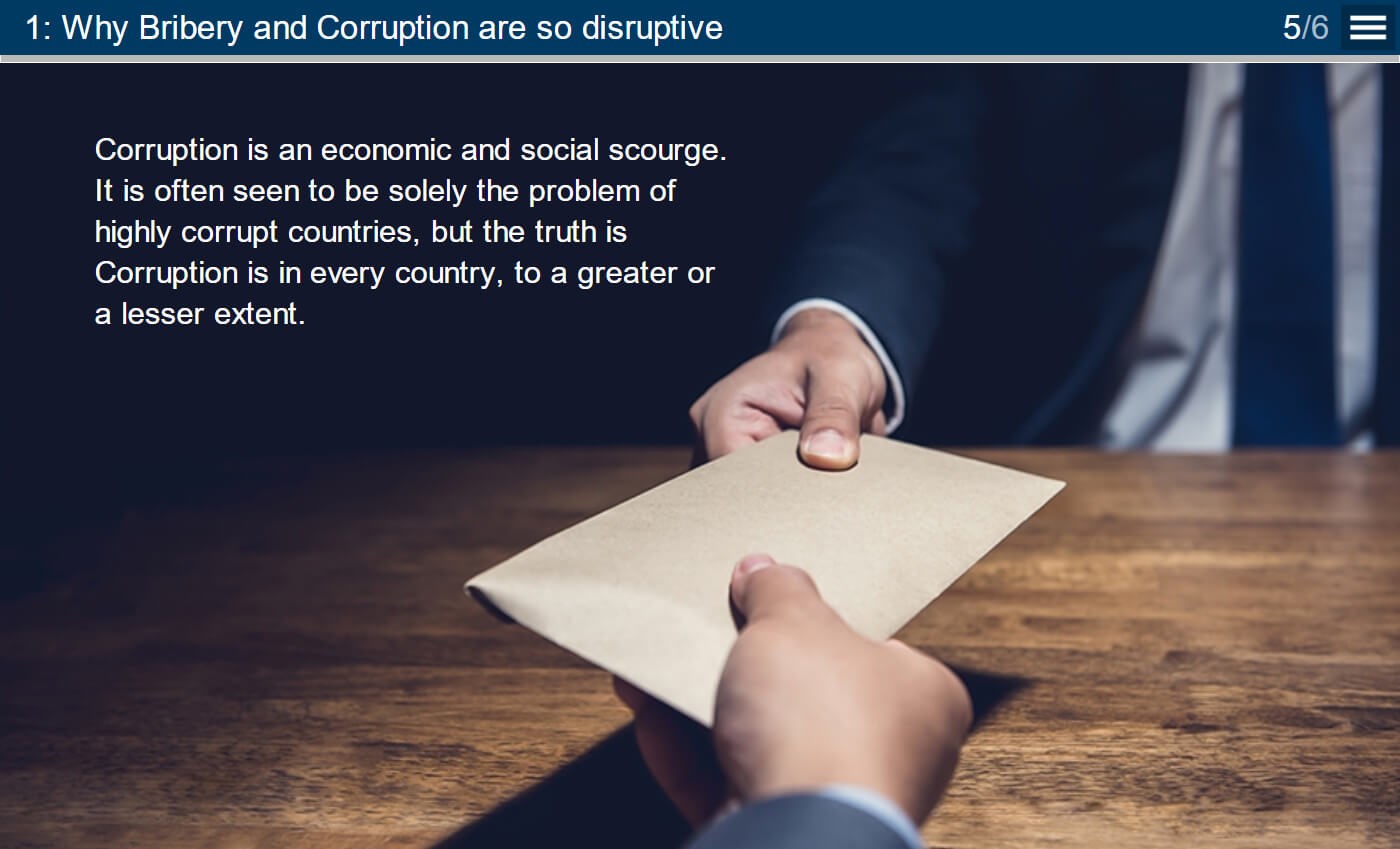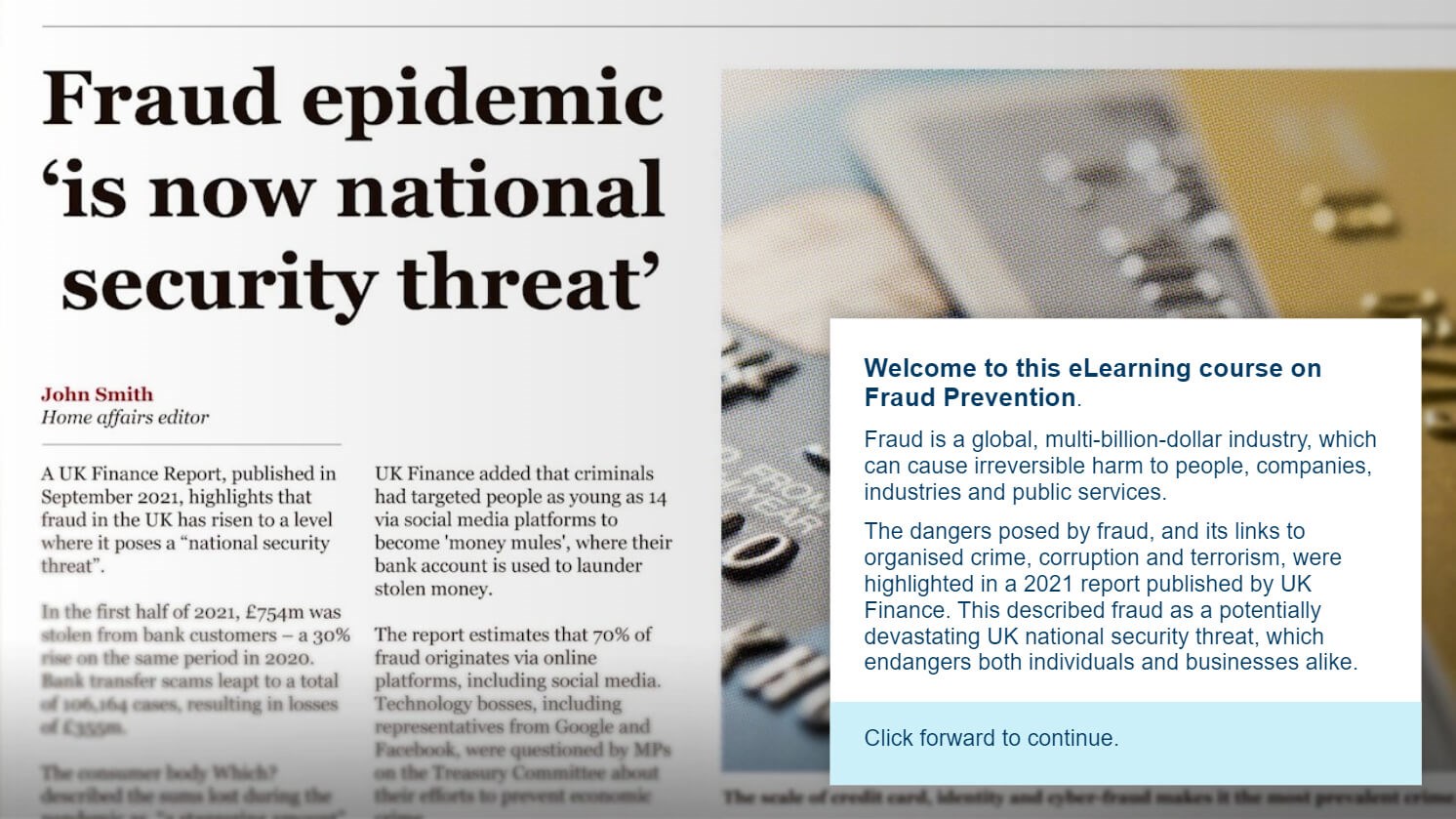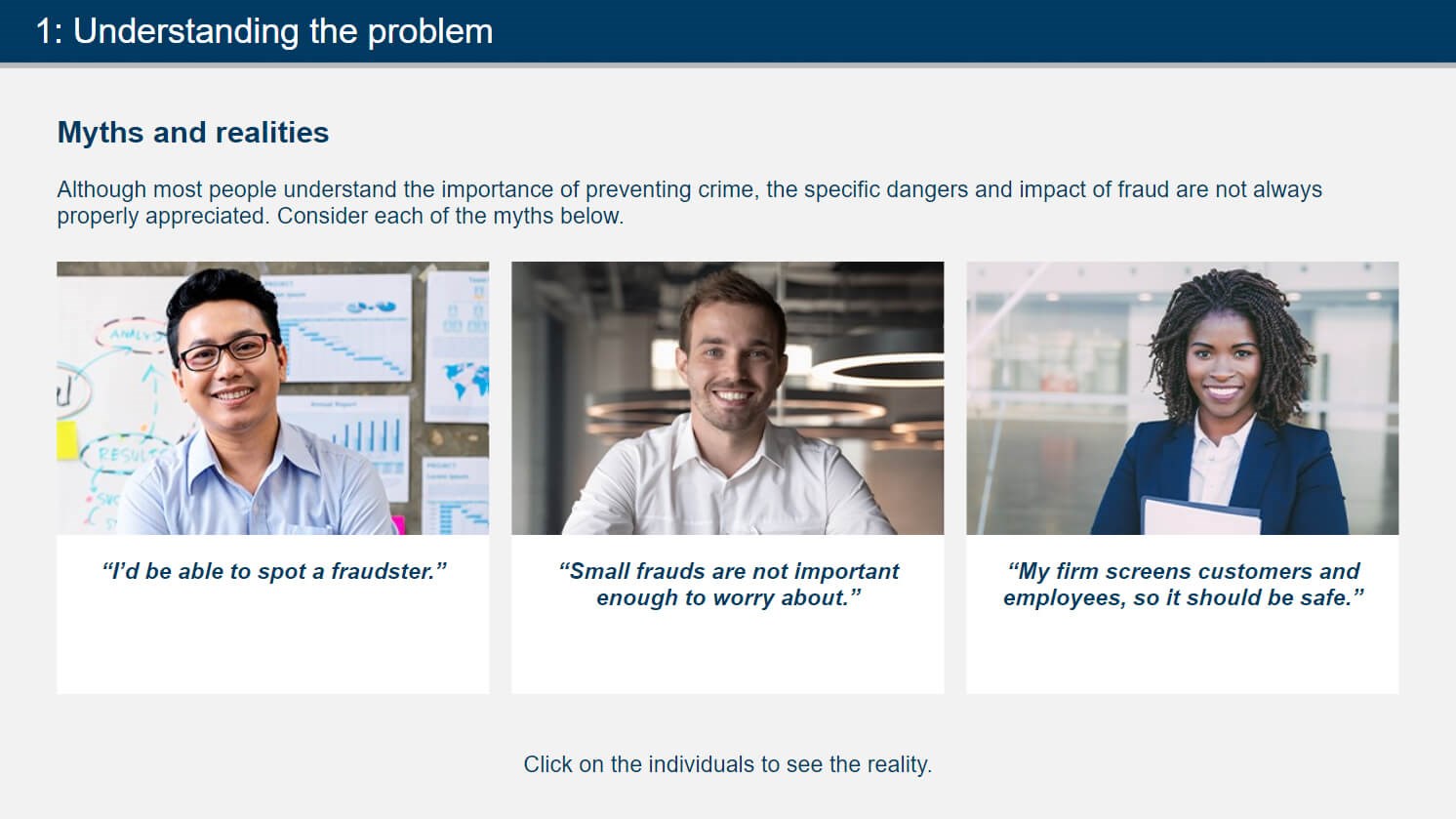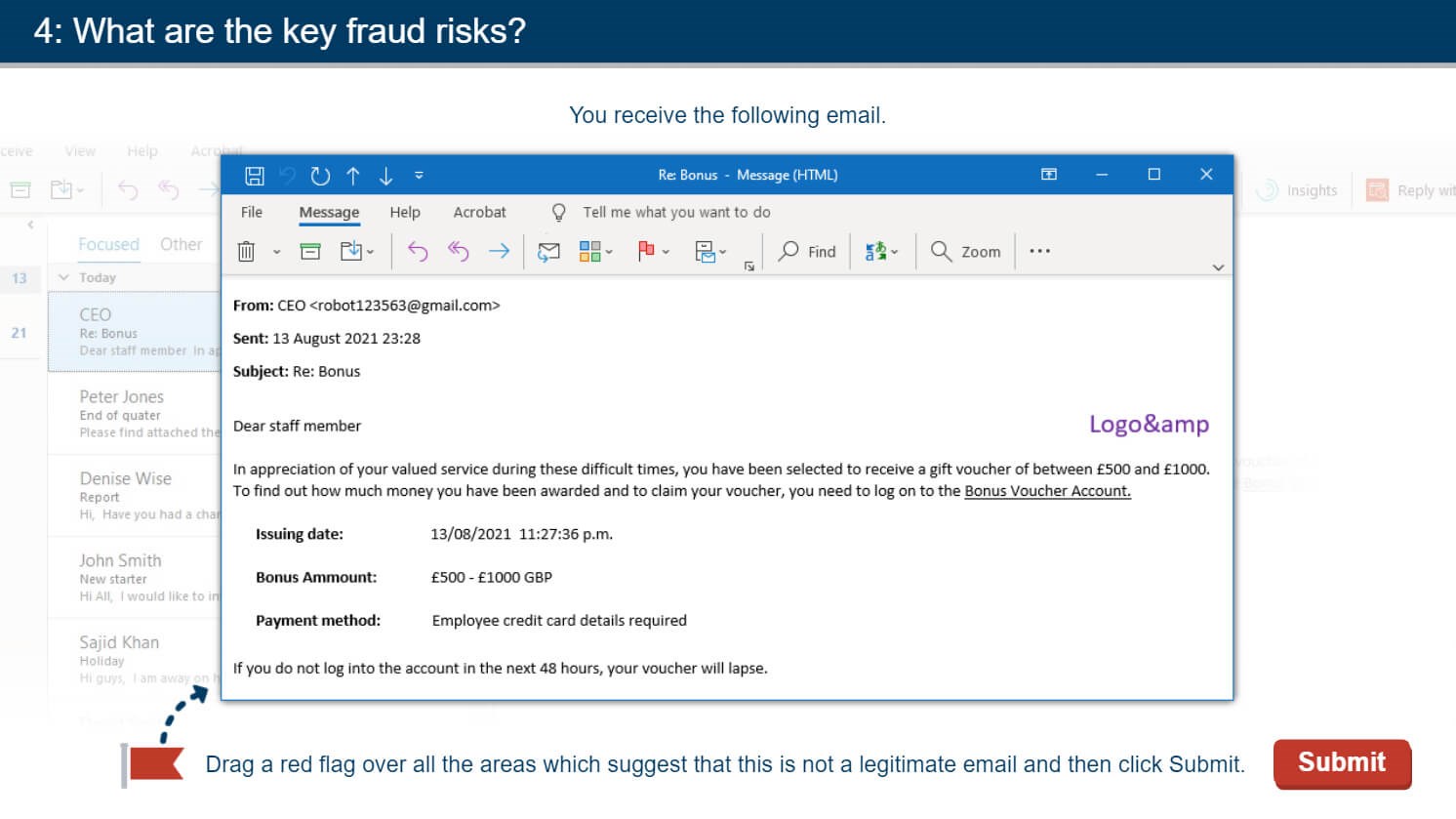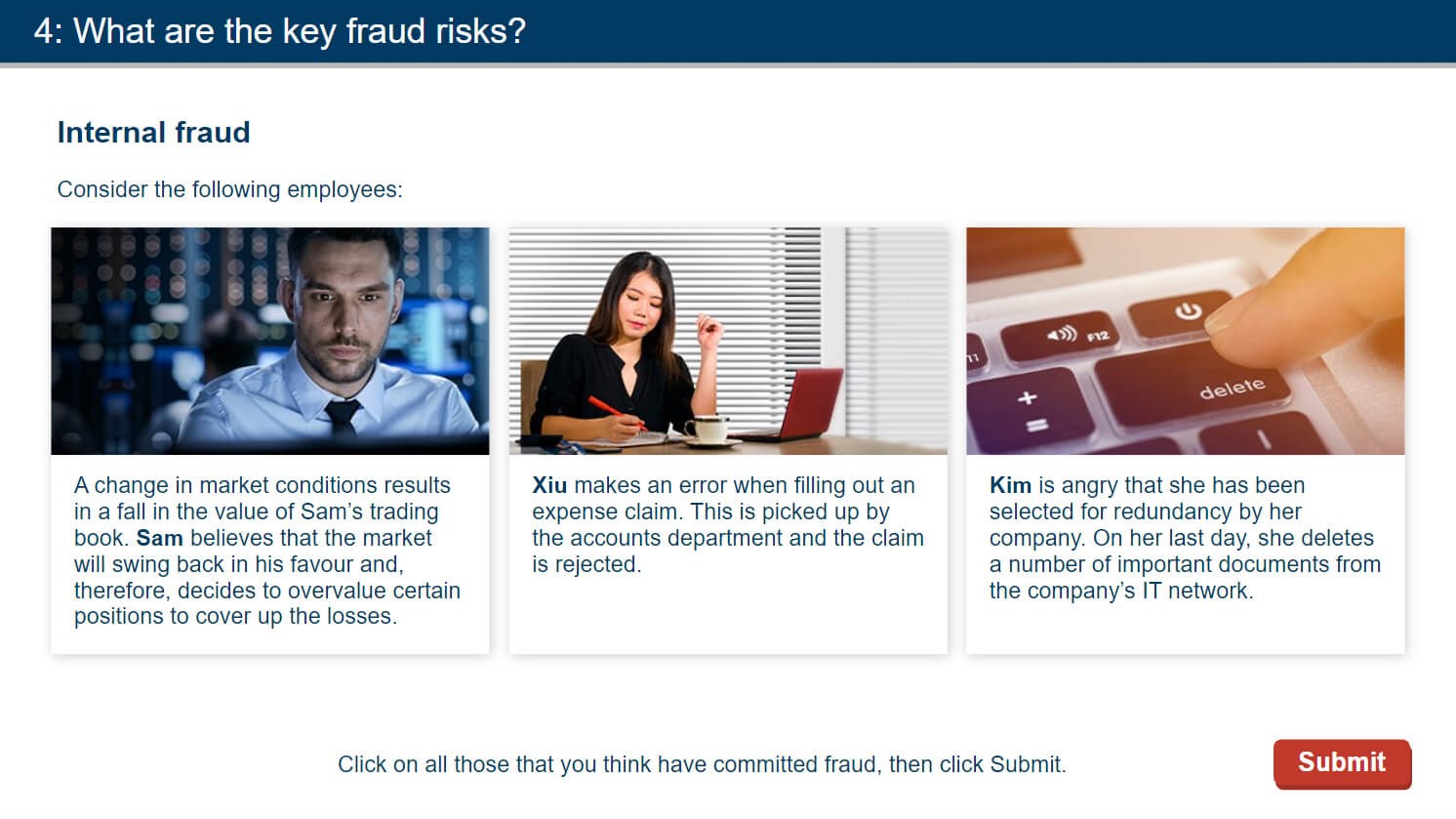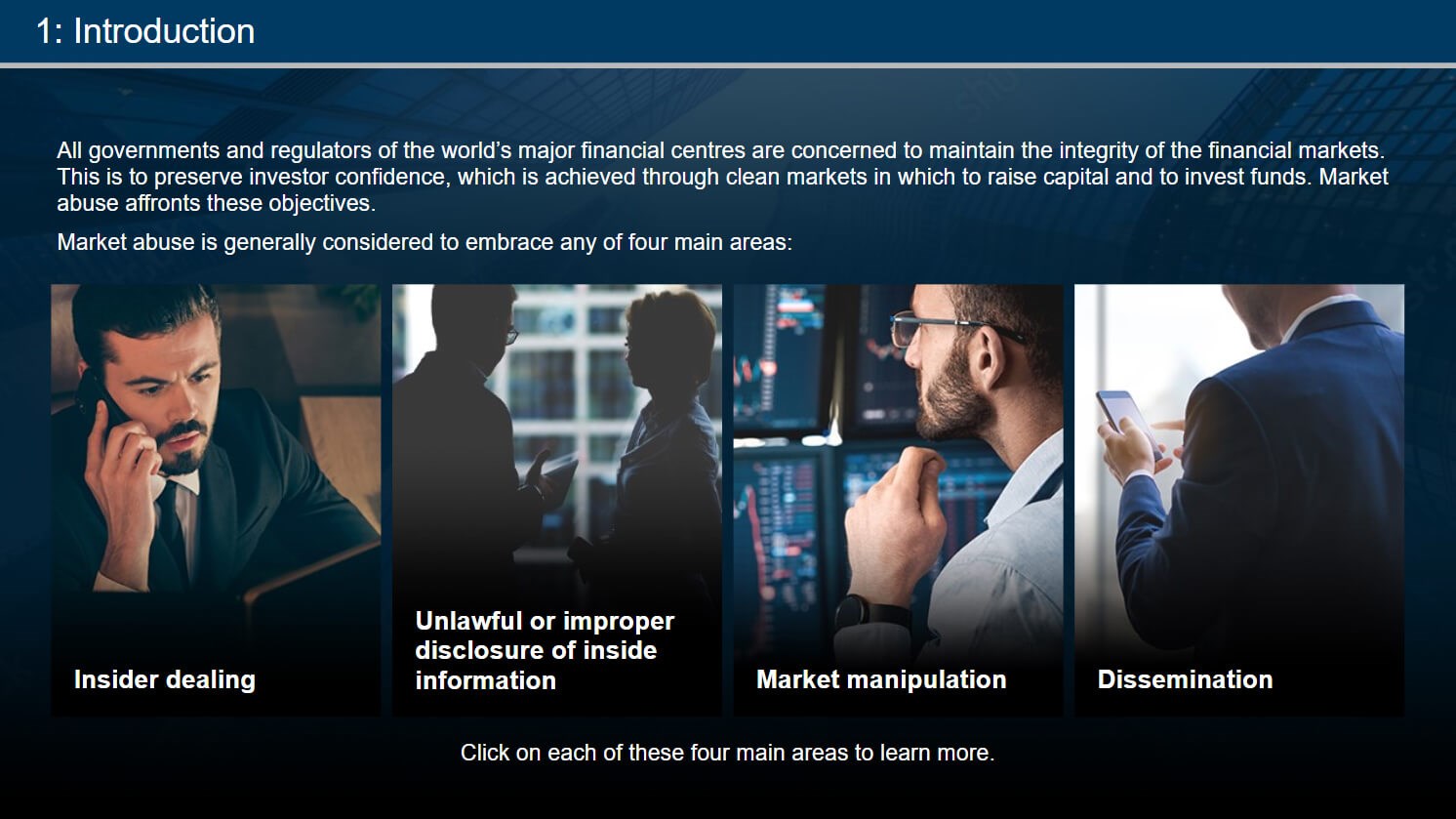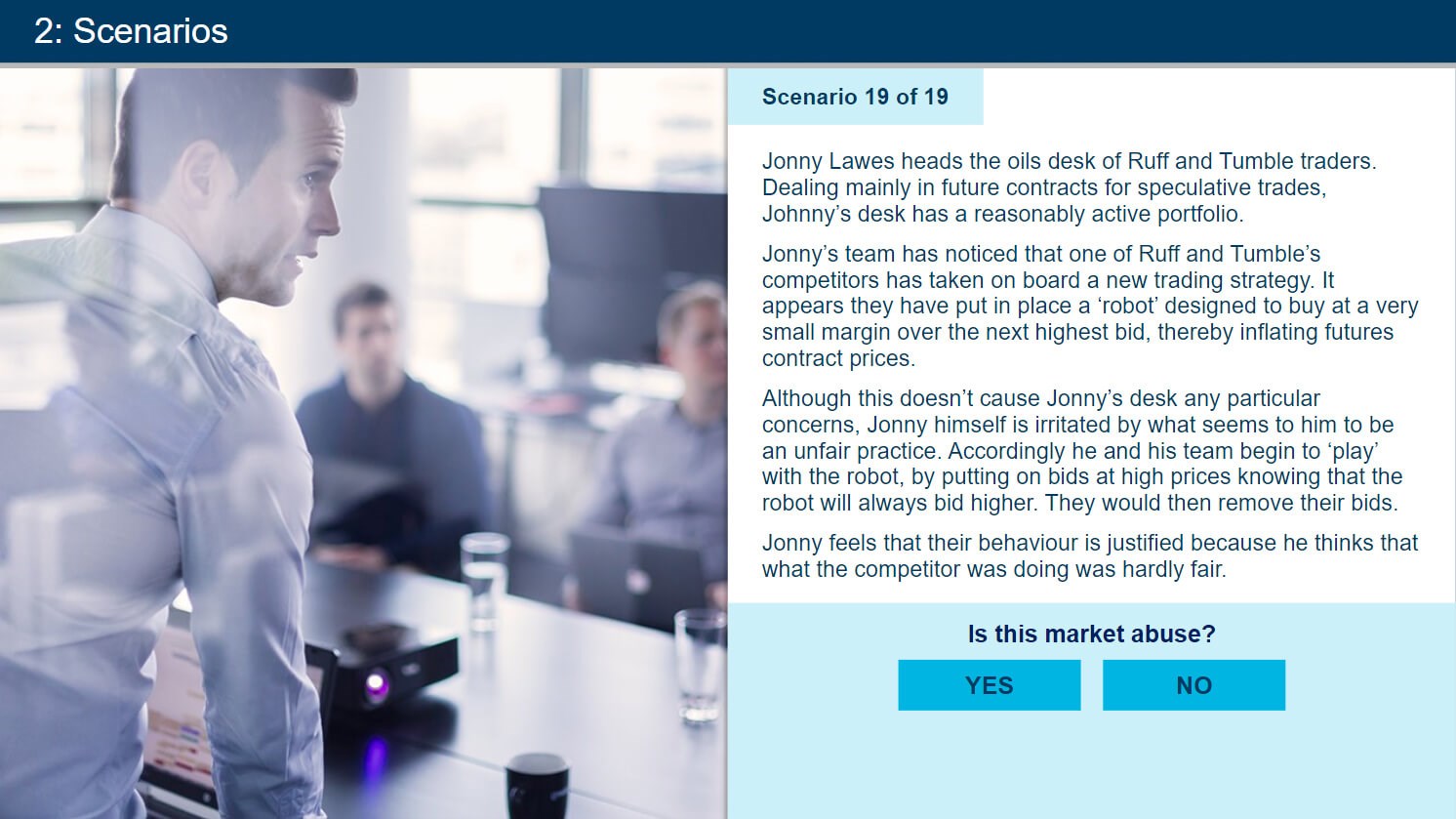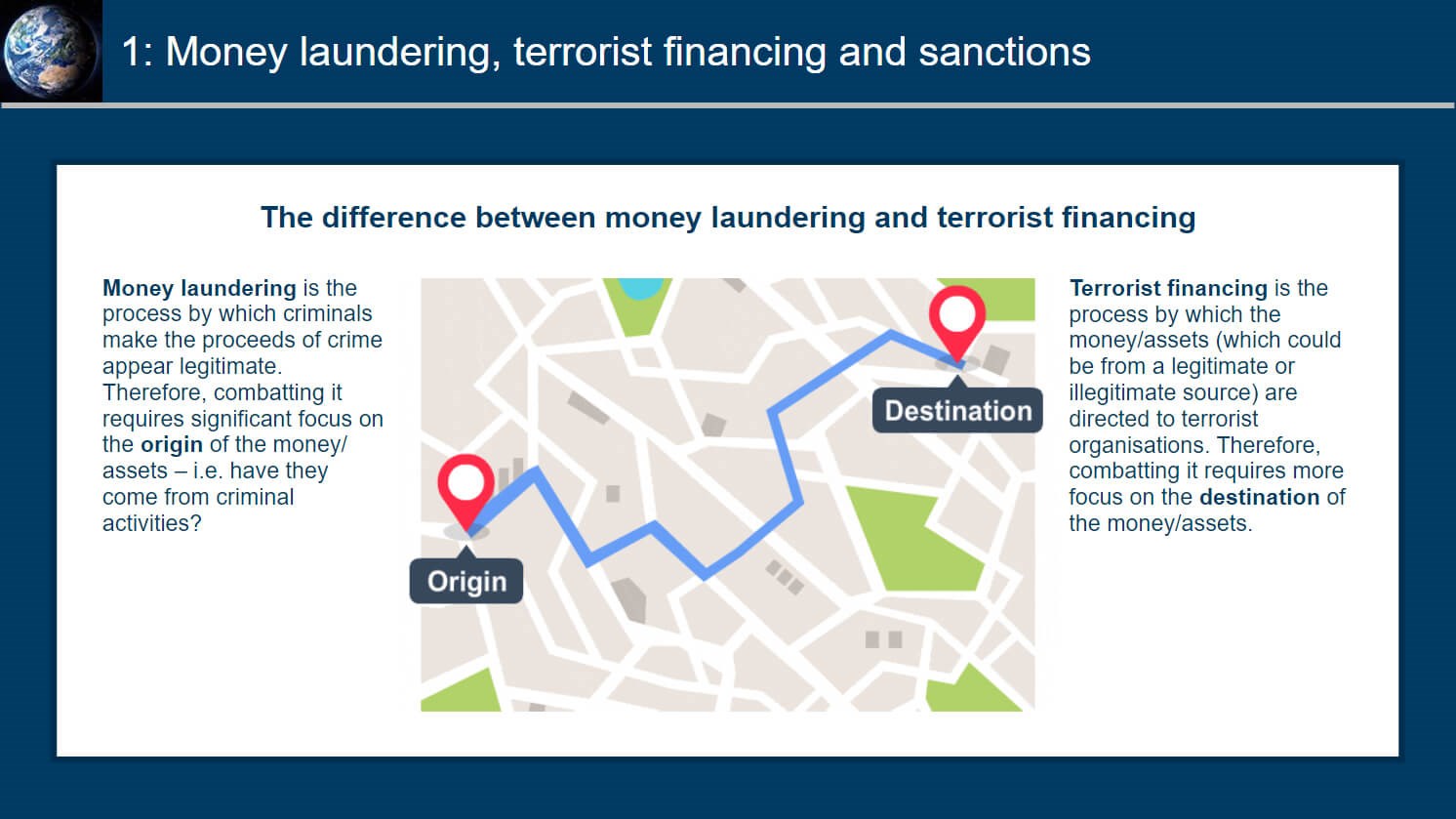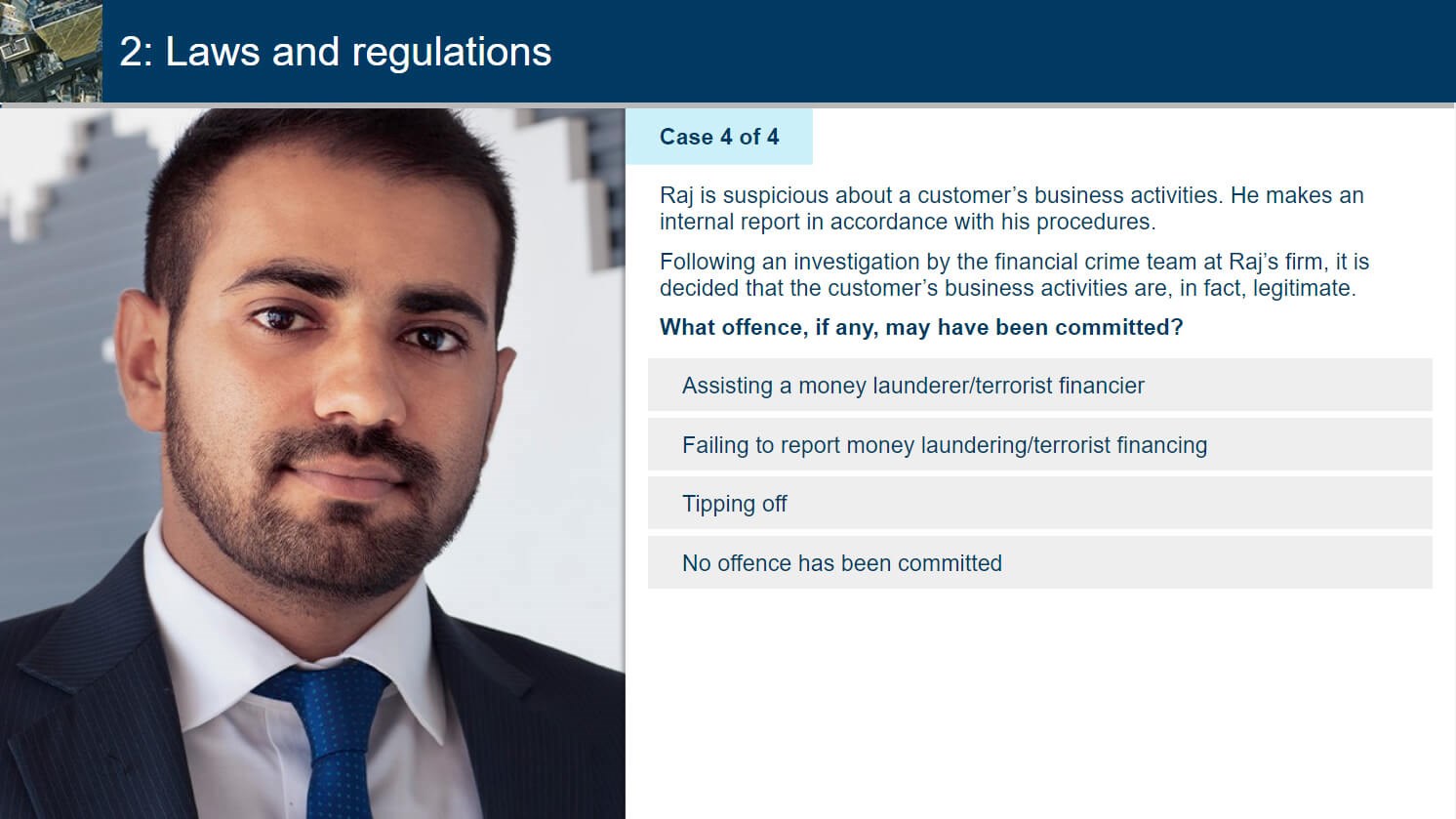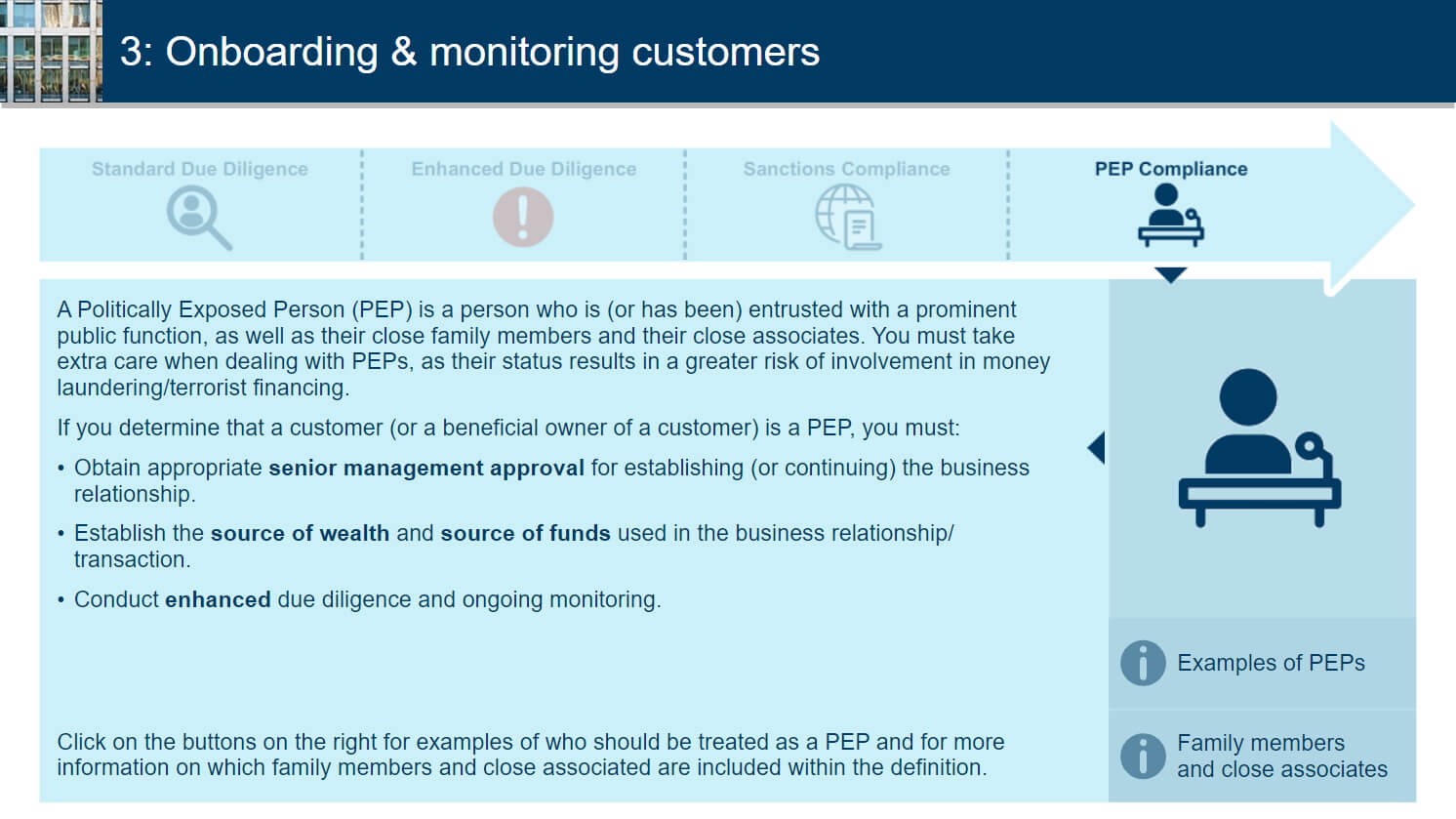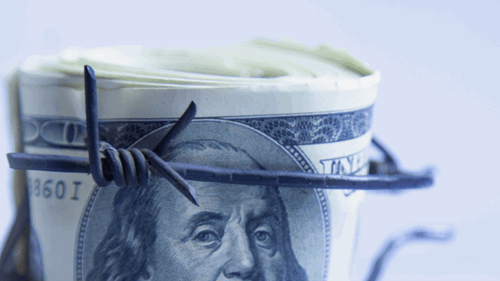 Course Search