International Compliance Officer Certificate
Overview
The International Compliance Officer Certificate course considers the role of ethics and the importance of setting the "tone from the top" before looking at how the Compliance function fits into the firm's overall structure.
This course includes a thorough examination of the main areas the Compliance Officer in a financial services firm needs to focus on, and the three key roles of advising, educating and monitoring.
This Certificate course has been endorsed by the Chartered Institute for Securities & Investment (CISI) and provides participants with the practical skills and knowledge required to carry out the Compliance function in line with international regulations and best practice.
The workshop-style programme uses a variety of teaching methods, including relevant case studies, illustrative examples and participant interaction to help participants quickly grasp and internalise new knowledge. It has been designed by Compliance Officers and former Regulators who between them have over 50 years of Compliance experience.
Who is this for?
The certificate programme is ideal for all participants who seek understanding of the growing significance of regulation and the need for Compliance, including:
Compliance professionals
Regulators
Legal, Audit, Risk, Operations and IT specialists
Course Details
Session 1
What is Compliance?

What is Compliance Risk?
Why is it important?
What are the activities of the Compliance Department?

Corporate Governance

The importance of strong Corporate Governance
Key elements of a Corporate Governance regime
Session 2
Ethics

Why do Ethics matter?
Role of the Compliance Department in Corporate Governance & Ethics

Effective Control Structures

Essential elements of a robust organisational structure
Risk management
Management information
Control functions – Compliance & Internal Audit
Staff, agents & outsourcing
Business continuity
Session 3
Overview of Conduct Rules
Conflicts of Interest

Definition & typology
Corporate conflicts
Personal conflicts
Gifts & inducements
Chinese Walls & other controls
Market abuse and insider dealing
Session 4
Role of the Compliance Function

Key attributes of a Compliance Officer
Compliance advisory function
Compliance training and education
Compliance monitoring
Compliance manuals and documentation
Delivery
All of CCL Academy's public courses are delivered virtually using Zoom.
Firms with more than 5 staff to train have the flexibility to deliver training in-person by one of our trainers at your premises, or virtually via Zoom, Teams or Webex.
Find out more about your Virtual or In-Person training experience below.
Virtual Delivery
Our virtual training courses are designed to be every bit as engaging as our in-person courses. To achieve this, our trainers use market-leading technology and a range of training techniques to ensure high levels of interaction with participants. Courses include the use of:
Virtual 'break-out' rooms: participants are divided into virtual rooms to facilitate small group discussion.
Polling: multiple-choice questions, answered anonymously, allow the trainer to assess knowledge and understanding across the group.
Case studies: true to life case studies and scenarios are used to highlight the practical application of theoretical knowledge.
Messaging: participants can submit questions and comments, either to the whole group or privately to the trainer.
Additional Benefits:
Recording: public course participants have the option to access a recording of the course for one month after the course. In-House clients also have the option to record their training for an additional fee.

On-going Q&A: public course participants can access an ongoing Q&A facility allowing them to ask questions relating to the course.
In-Person Delivery
Our in-person training is delivered face to face at your offices, and includes:
'In-the-moment' questions & discussions: questions through conversations allow the trainer to assess knowledge and understanding across the group.
Case studies: true to life case studies and scenarios are used to explore practical application of theoretical knowledge.
Q&A: participants can ask questions during training, either to the whole group or privately to the trainer.
"Nigel conducted the course clearly with examples which helped me to understand the topics better. I now have a greater understanding of compliance, its importance, its role, its risks, and more. Thank you."
Energy provider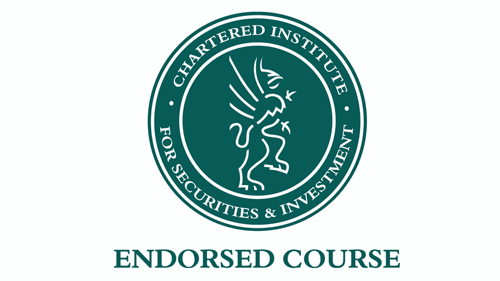 Course Search