Diploma Series: Key AML & CTF Skills
Overview
This virtual training will lead participants through this demanding, high-level diploma workshop on Anti-Money laundering and related issues.
This highly interactive virtual workshop will include:
Expert delivery by a highly experienced presenter with more than 30 years of experience in the field of financial crime compliance
Case studies discussed in both plenary and in break out groups
Lessons to be learned from major ongoing AML investigations
Development of presentations with other participants and delivery of these presentations online
Assessment and discussion of new developments in financial crime compliance regulatory and other areas.
Instructor-led assessment leading to a Diploma Certificate.
Anti-Money Laundering issues tend to be amongst the most difficult facing a Compliance Officer. You need to be seen to support the business in key decision-making, whilst ensuring that the firm's reputation and regulatory risk are managed appropriately.
This module will take participants through the risk-based approach, both generally for the firm (the Business Risk Assessment) and in respect of specific customers (the Customer Risk Assessment).
Finally, participants will look at both the present and the future to see how Financial Crime is changing and how they and their firms need to react to a more digital and challenging age.
This module is a part of our Diploma in Compliance, AML & Financial Crime and can be taken as a standalone course or as part of the whole Diploma Series which consists of four modules totalling 24 x 3-hour sessions of interactive workshop learning, interspersed by examinations and assignments.
Learning Outcomes
After completing this module, participants will be able to:
Apply Anti-Money Laundering (AML) principles to their firm
Assess the Financial Crime Risks in their business
Apply Customer Due Diligence (CDD) measures to all types of customer
Apply the principles of Fighting FInancial Crime to future business development
Course Details
Session 1
What underpins good compliance practice
The importance of conduct
Conduct issues seen through recent cases
Customer file exercise
What drives money laundering and financing of terrorism
In depth studies of recent cases
Understanding risk ratings
Laws underpinning AML and CTF offences
Changing regulatory expectations
Session 2
The risk-based approach
Developing a business risk assessment
Assessing Geographic risk – The CPI
Prepare CEO briefing
Session 3
Deliver CEO briefing
Risks in Correspondent banking and trade-based finance
Risks in trading and other typologies
New client exercise
Controls and risk mitigation
Session 4
Prepare for Board presentation 1
Deliver Board presentation 1
Session 5
Case study
Prepare for Board presentation 2
Deliver Board presentation 2
Session 6
More on managing the risk-based approach
Launder the Money
Sanctions
Beneficial ownership case study
Mutual evaluations
Future compliance challenges
Delivery
All of CCL Academy's public courses are delivered virtually using Zoom.
Firms with more than 5 staff to train have the flexibility to deliver training in-person by one of our trainers at your premises, or virtually via Zoom, Teams or Webex.
Find out more about your Virtual or In-Person training experience below.
Virtual Delivery
Our virtual training courses are designed to be every bit as engaging as our in-person courses. To achieve this, our trainers use market-leading technology and a range of training techniques to ensure high levels of interaction with participants. Courses include the use of:
Virtual 'break-out' rooms: participants are divided into virtual rooms to facilitate small group discussion.
Polling: multiple-choice questions, answered anonymously, allow the trainer to assess knowledge and understanding across the group.
Case studies: true to life case studies and scenarios are used to highlight the practical application of theoretical knowledge.
Messaging: participants can submit questions and comments, either to the whole group or privately to the trainer.
Additional Benefits:
Recording: public course participants have the option to access a recording of the course for one month after the course. In-House clients also have the option to record their training for an additional fee.

On-going Q&A: public course participants can access an ongoing Q&A facility allowing them to ask questions relating to the course.
In-Person Delivery
Our in-person training is delivered face to face at your offices, and includes:
'In-the-moment' questions & discussions: questions through conversations allow the trainer to assess knowledge and understanding across the group.
Case studies: true to life case studies and scenarios are used to explore practical application of theoretical knowledge.
Q&A: participants can ask questions during training, either to the whole group or privately to the trainer.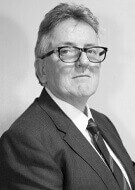 Peter Haines
Director of GRC Training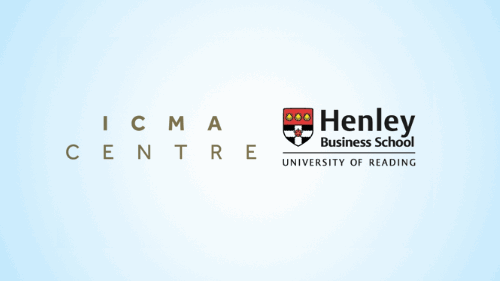 Course Search