ESG Fundamentals eLearning
Overview
This eLearning course is aimed at all staff within an organisation. It provides an introduction to ESG and highlights the impact of ESG initiatives and regulations on the organisation and staff members.
Course Details
Introduction

Definitions – ESG and sustainable finance



Why does ESG matter?

The moral imperative

Link to the UN Sustainable Development Goals (SDGs)
Sustainable investment as a means for the financial sector to support the achievement of the SDGs

The commercial imperative

Growing client demand for sustainable investment options

The legal/regulatory imperative

Multiple initiatives launched by international standard-setters and local regulators

Case studies and examples highlighting the major themes and issues relating to:

Environmental issues
Social issues
Governance issues



Unpacking ESG

History of ESG as a concept
Sustainable investing did not begin with ESG – the 'spectrum of capital'
Components of ESG (environmental, social and governance)



ESG – risks and opportunities

Examples of risks

Financial
Reputational
Climate risks – physical and transitional

Examples of opportunities



Expectations on firms

Regulators are at varying stages in consulting on, and implementing, specific requirements on firms.

Overview of some of the key themes in regulatory initiatives (e.g. taxonomies, risk management, stewardship)

Disclosure as a major focus of regulatory policy

The risk of greenwashing
Challenges of disclosure (for example, emissions 'scopes')



Conclusion

ESG and sustainable finance are growing in importance for both regulators and firms
Highlight some of the key initiatives on the horizon



Assessment
eLearning Previews
See examples taken from a range of our eLearning courses in the gallery below.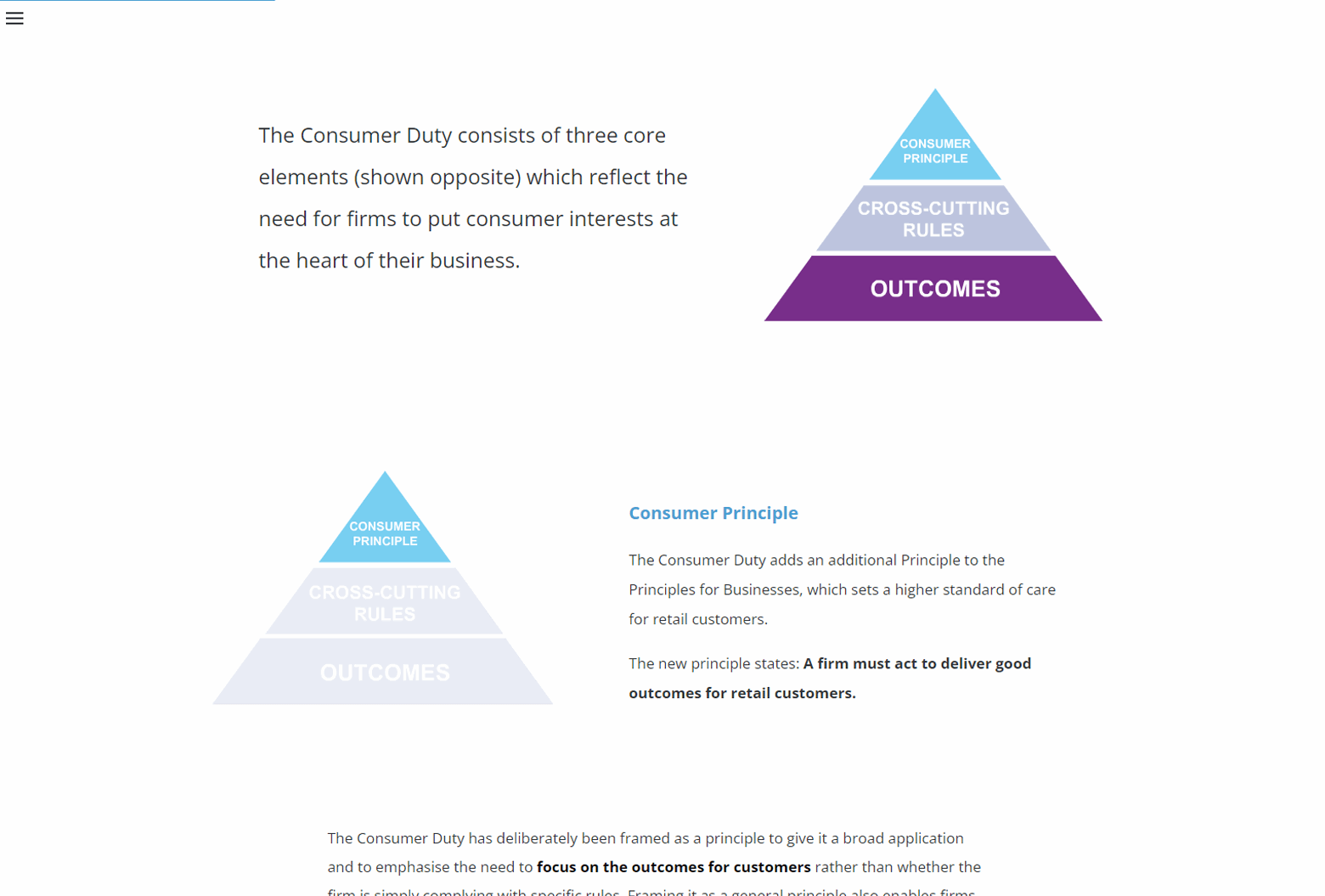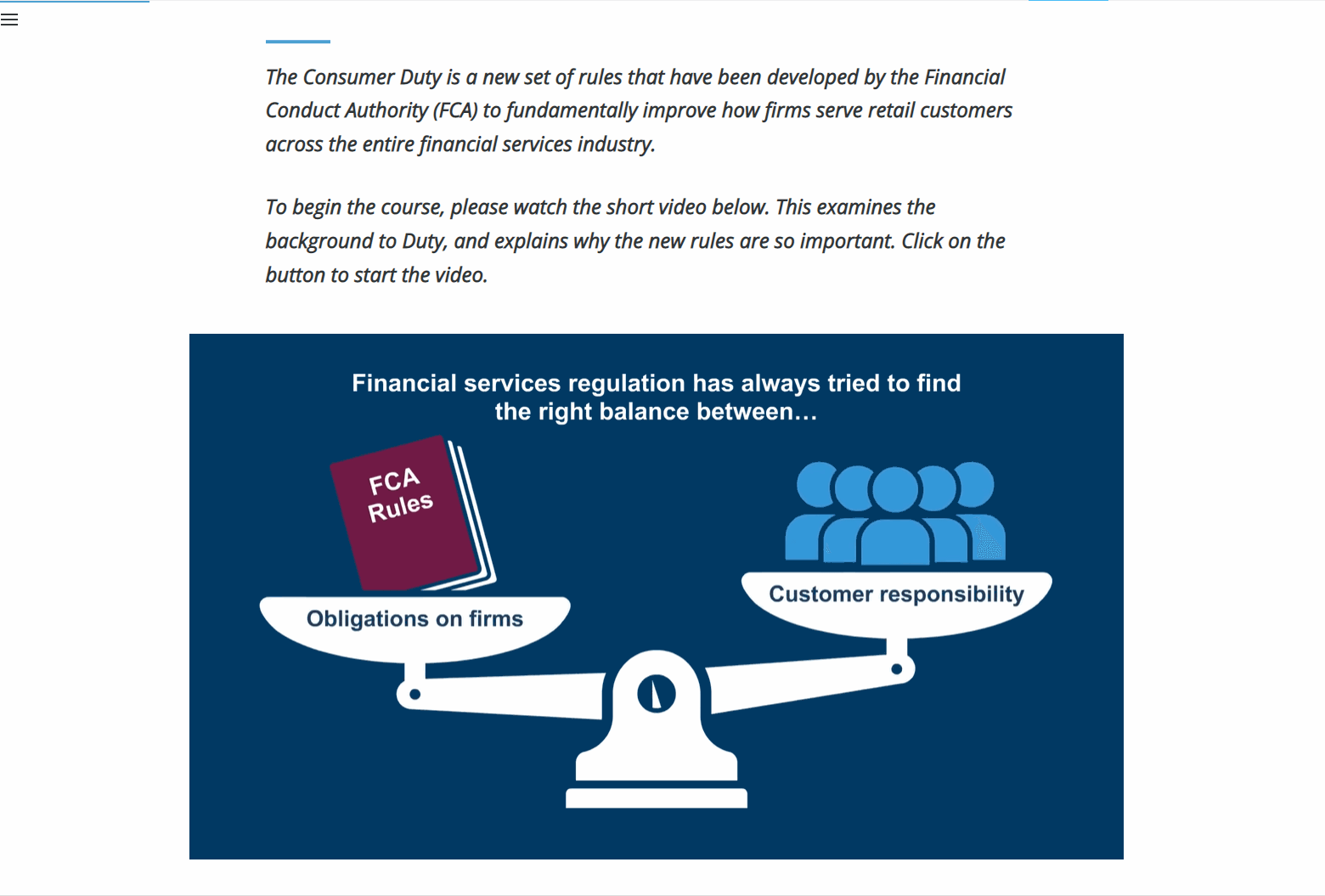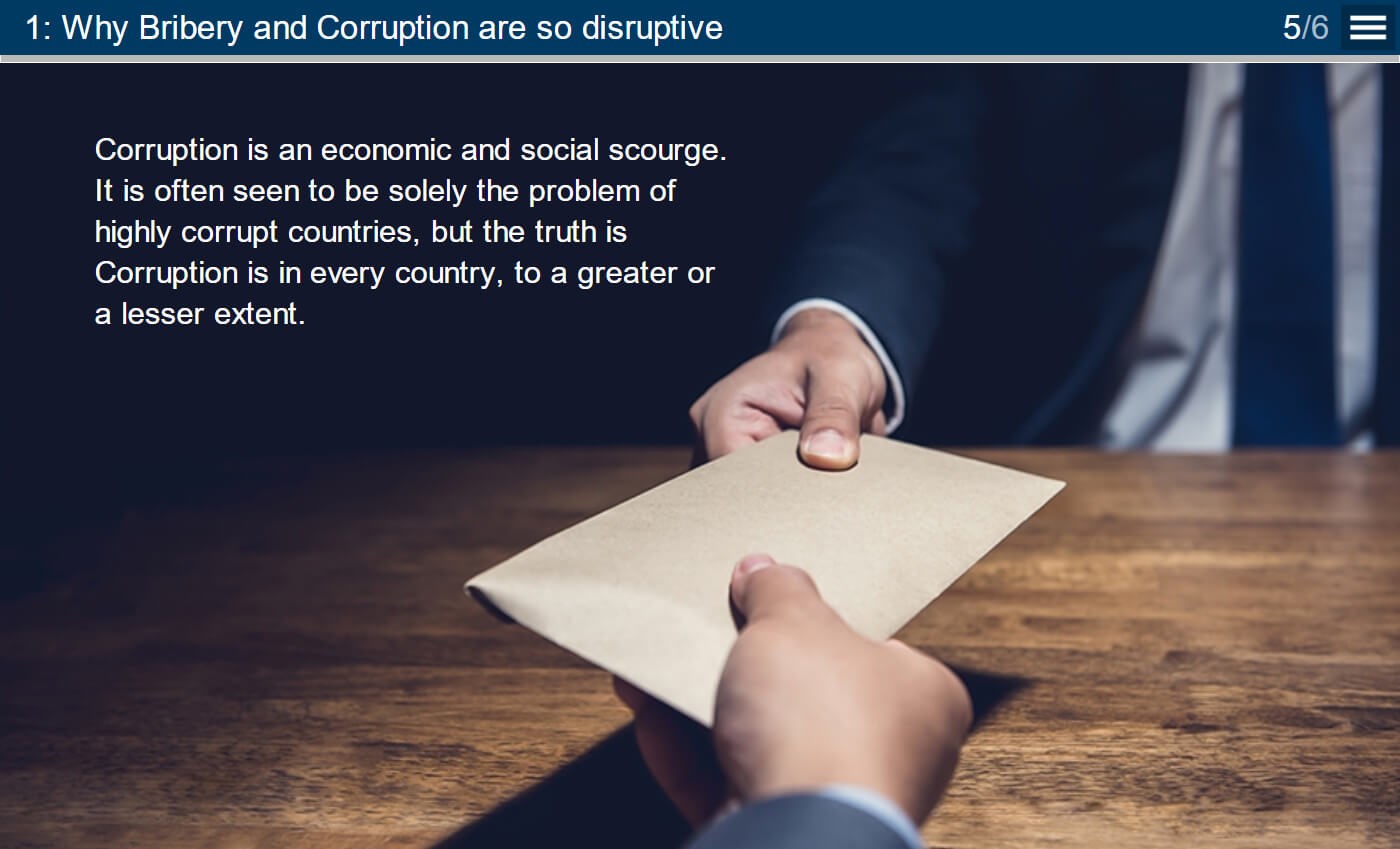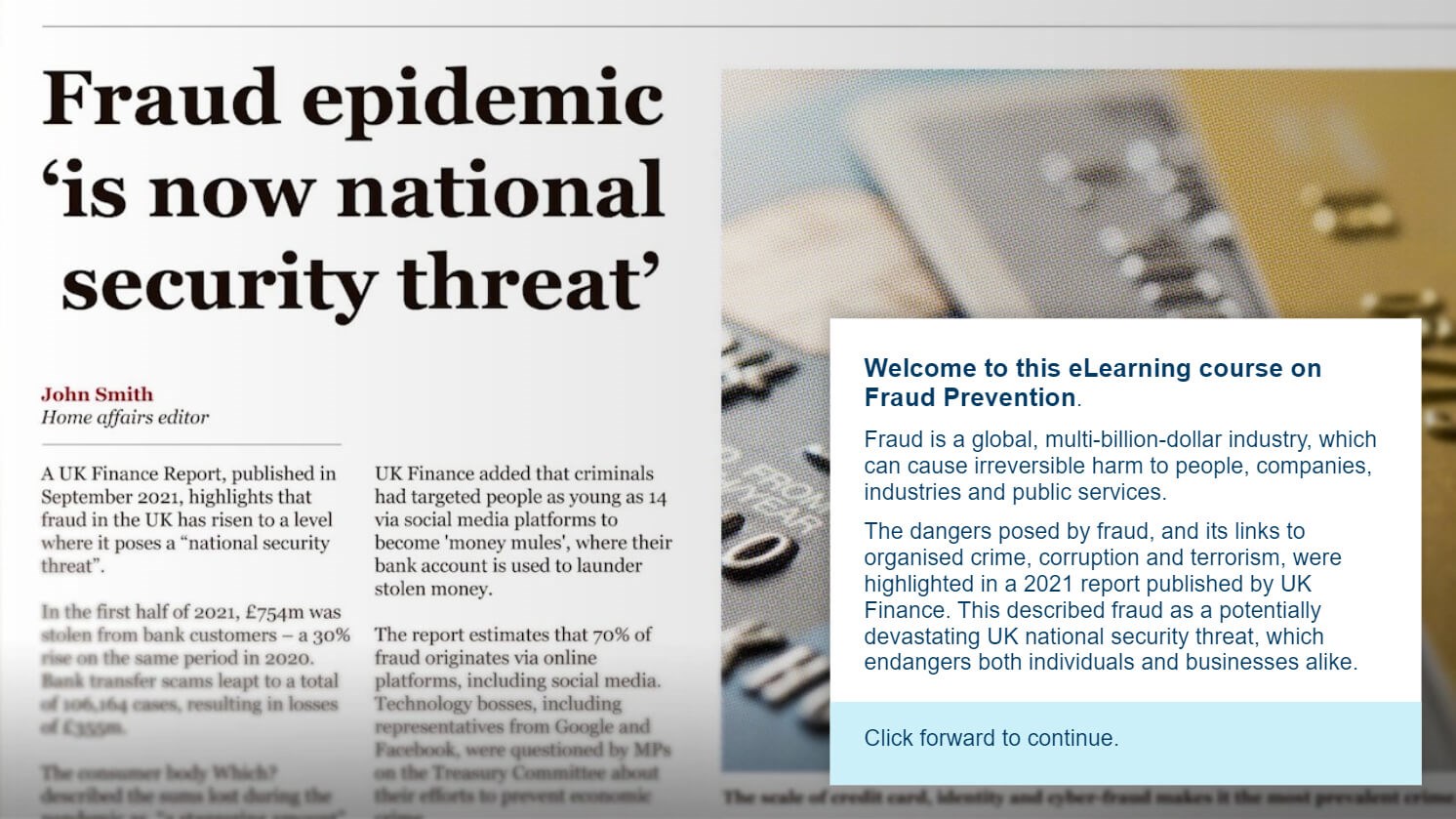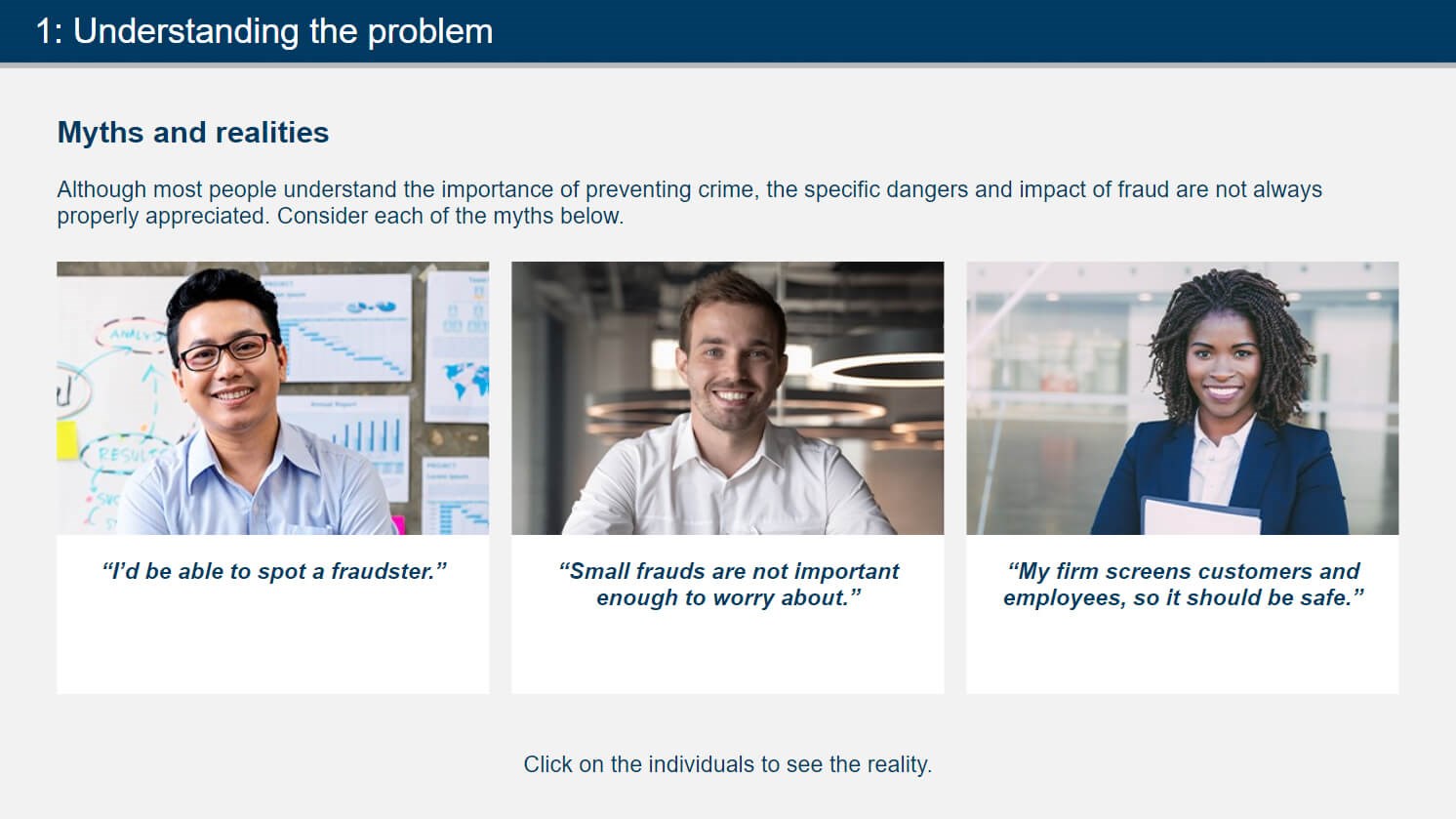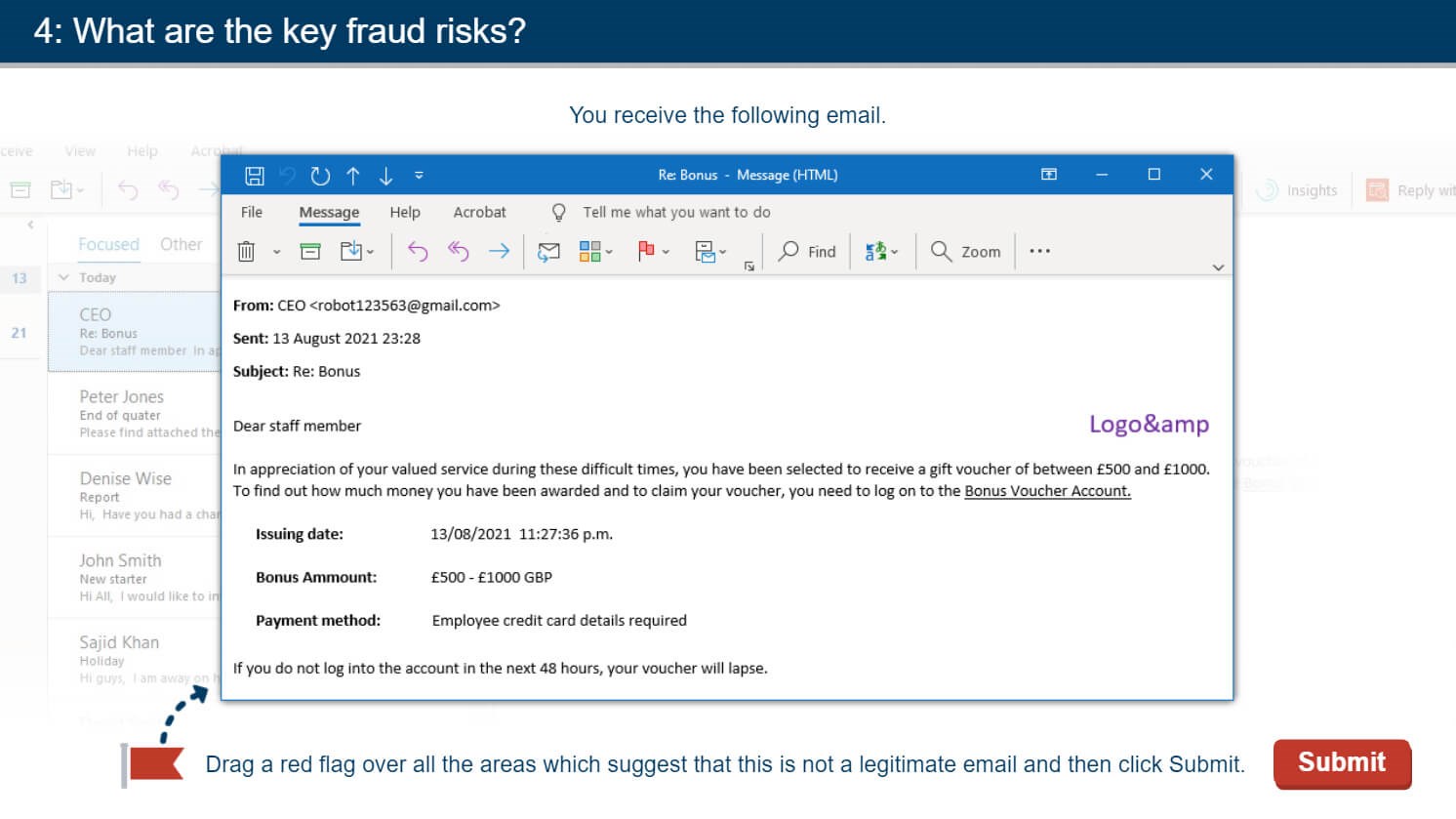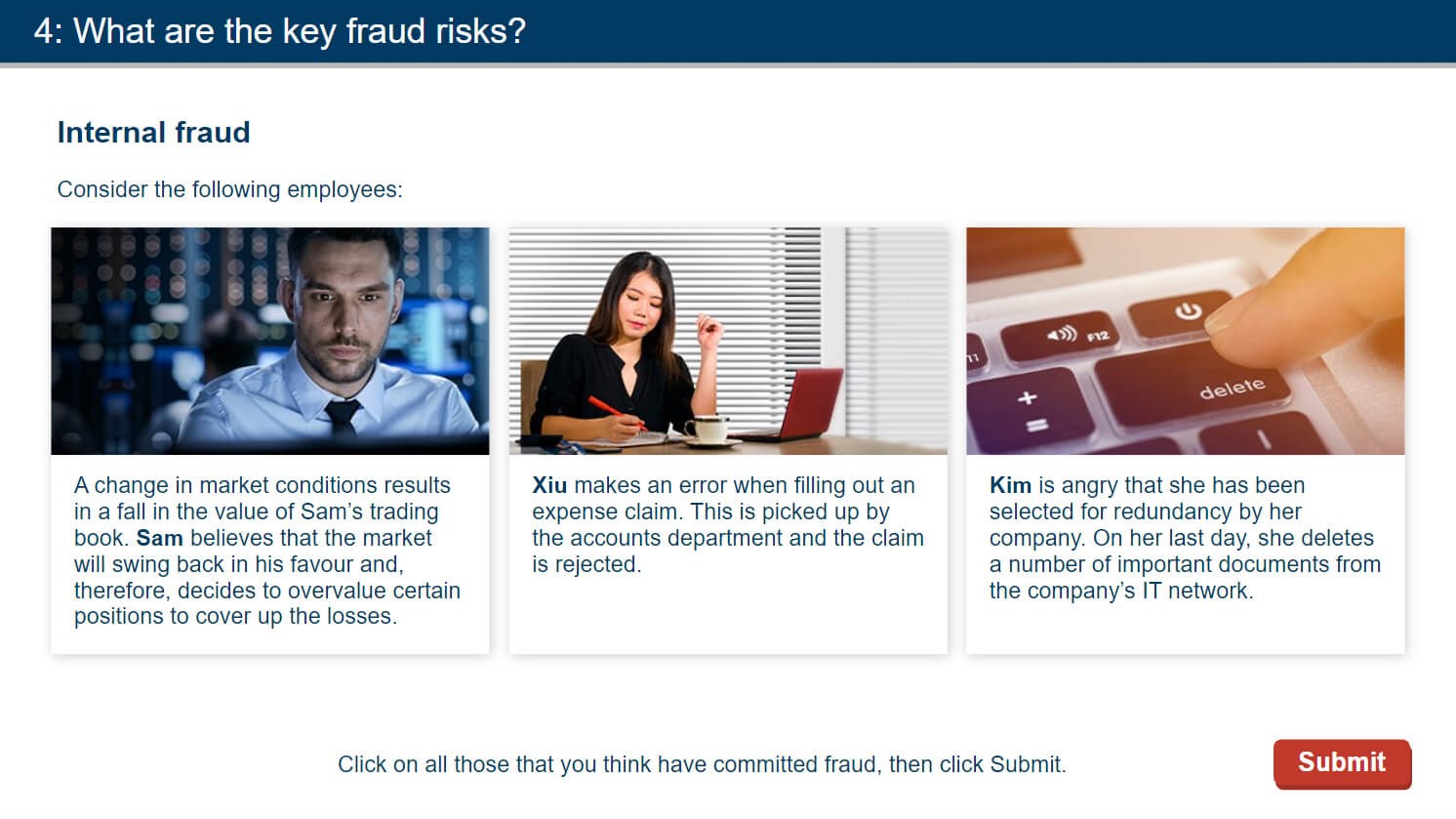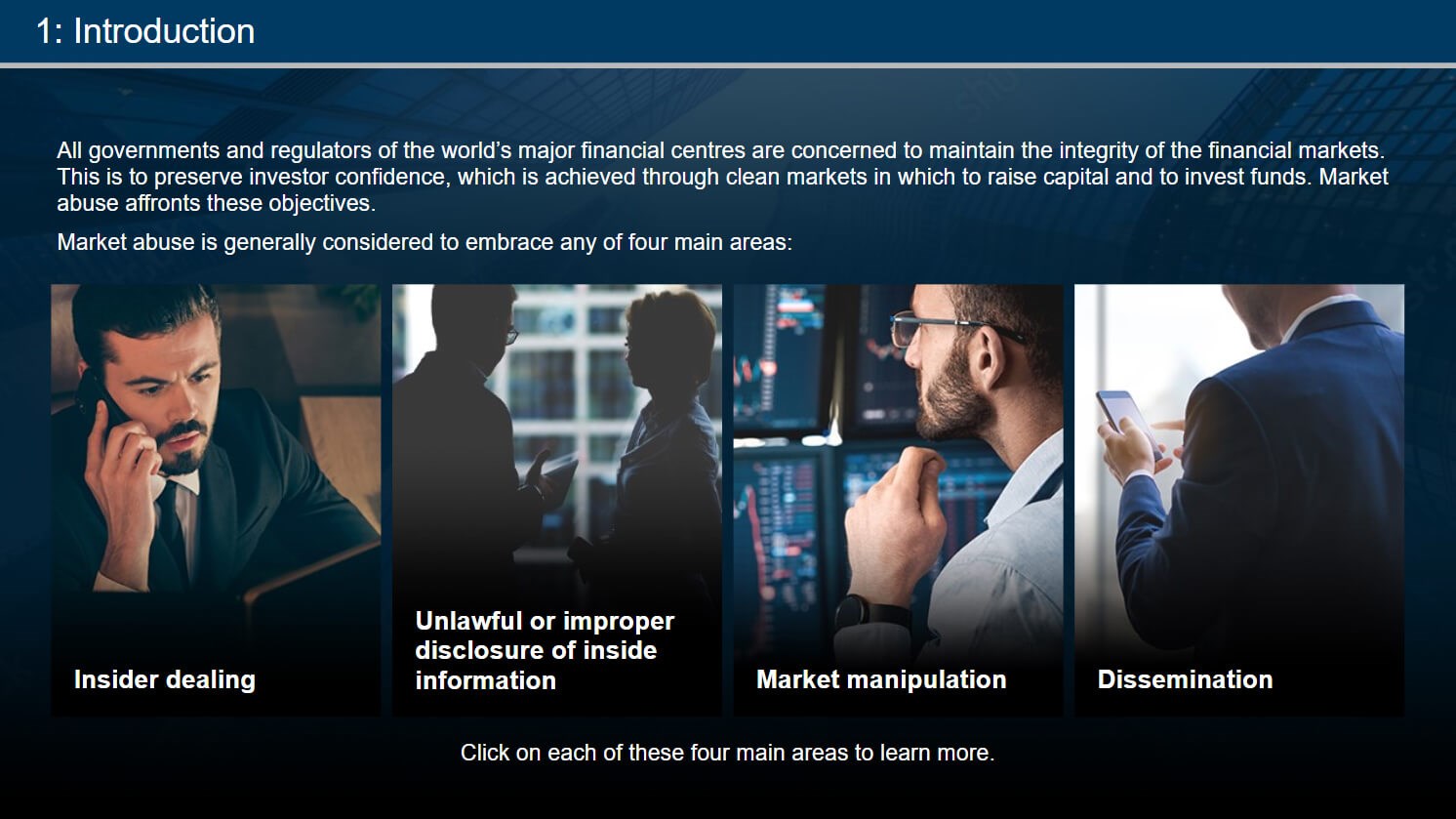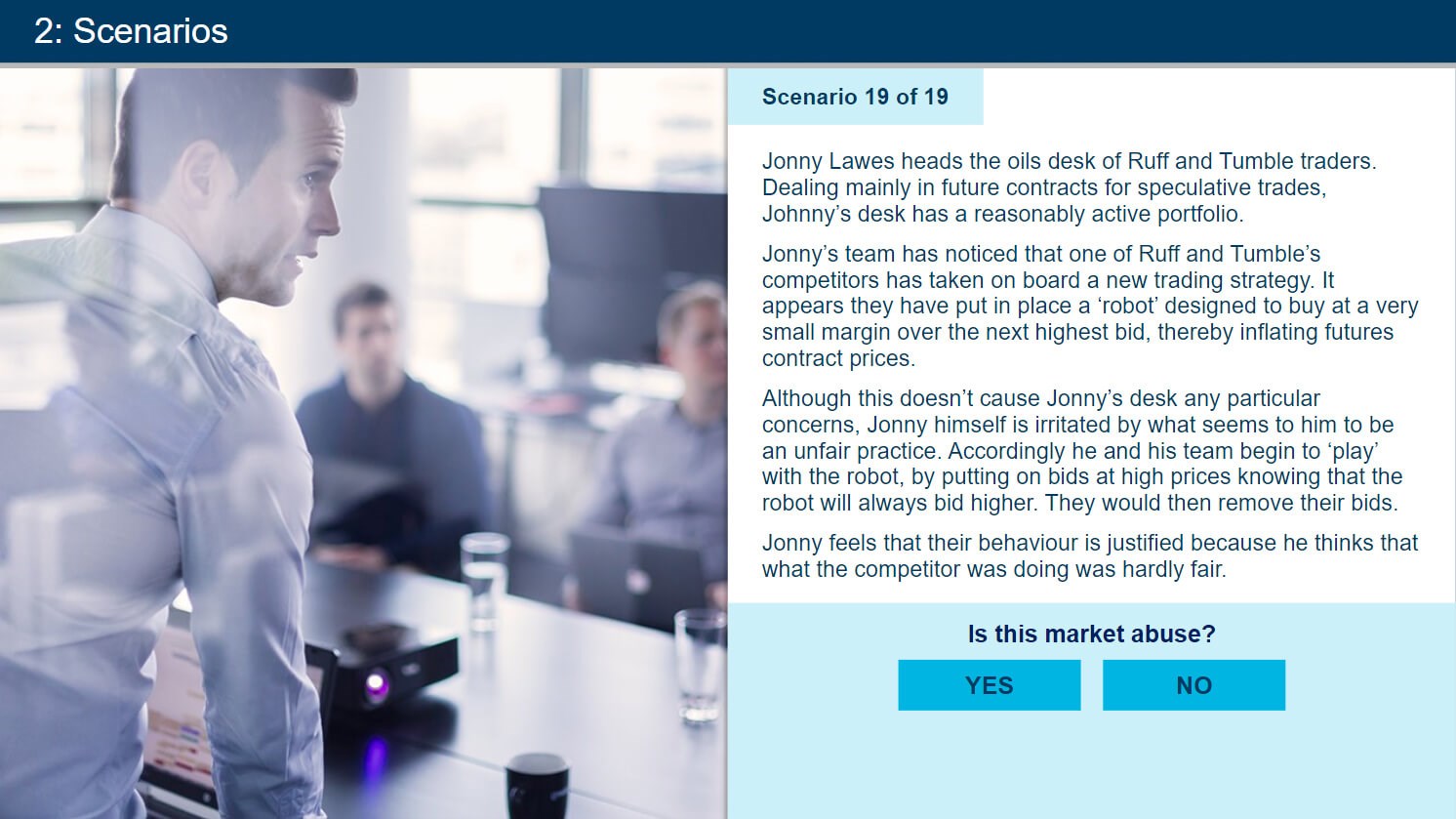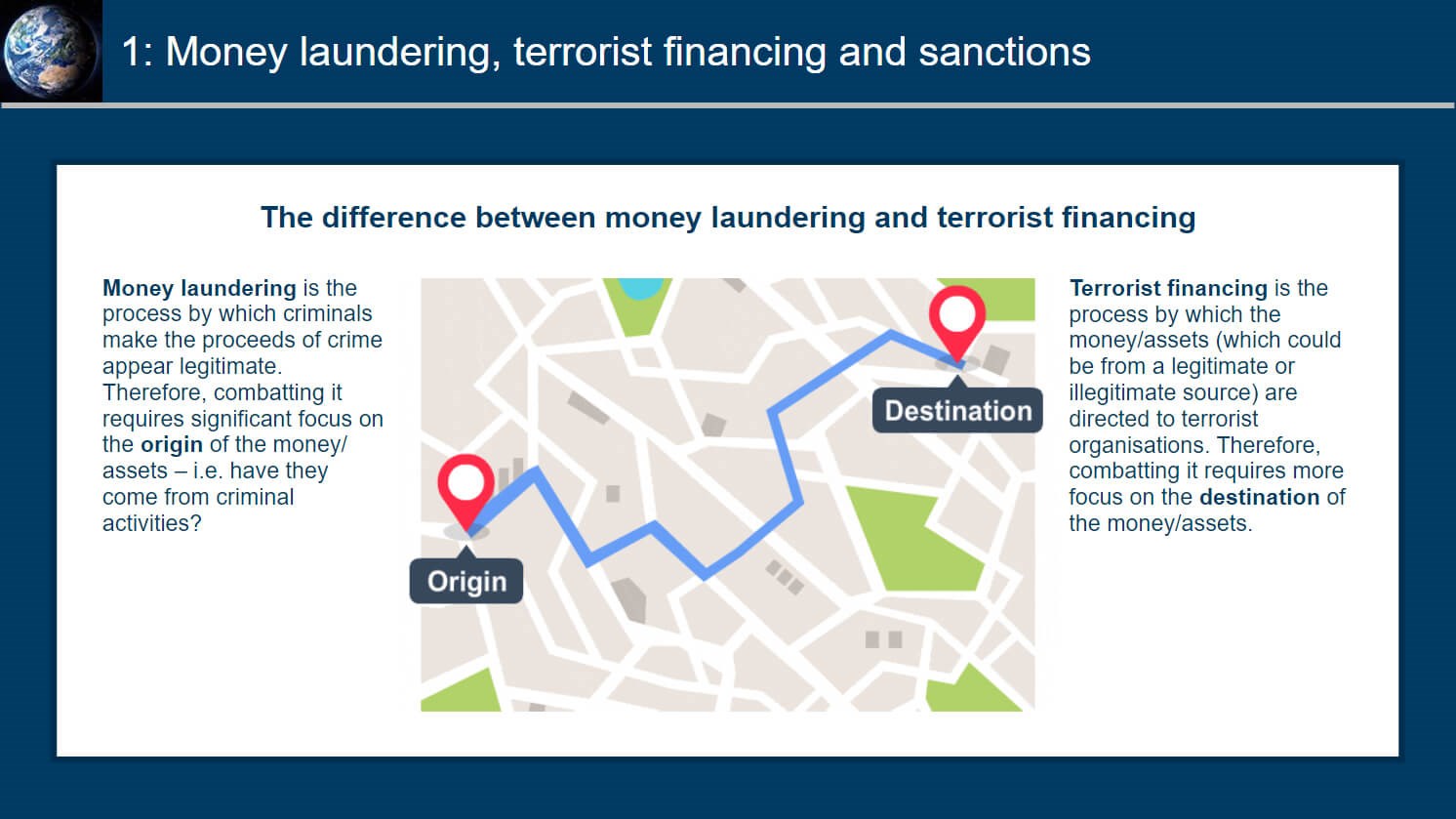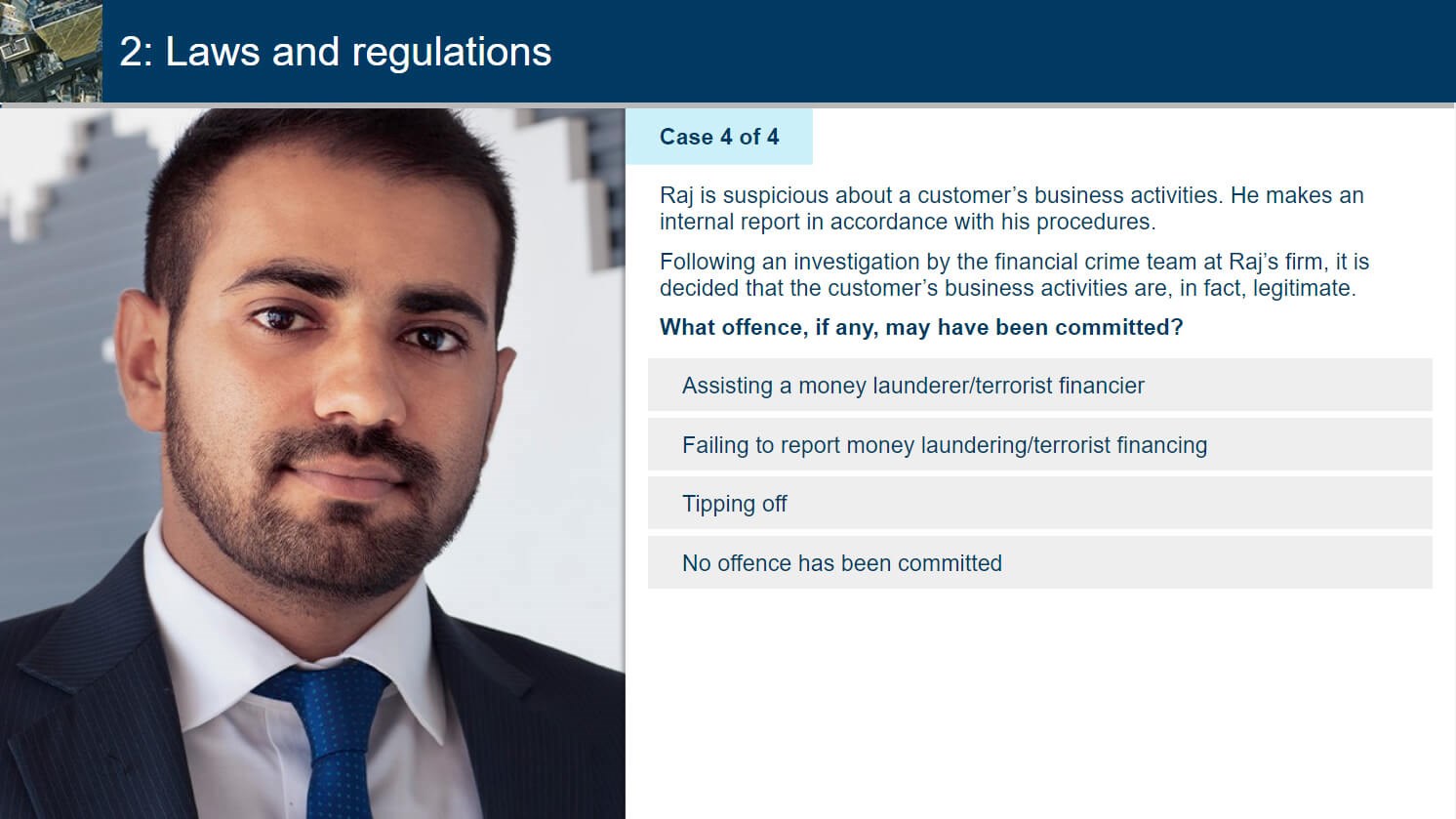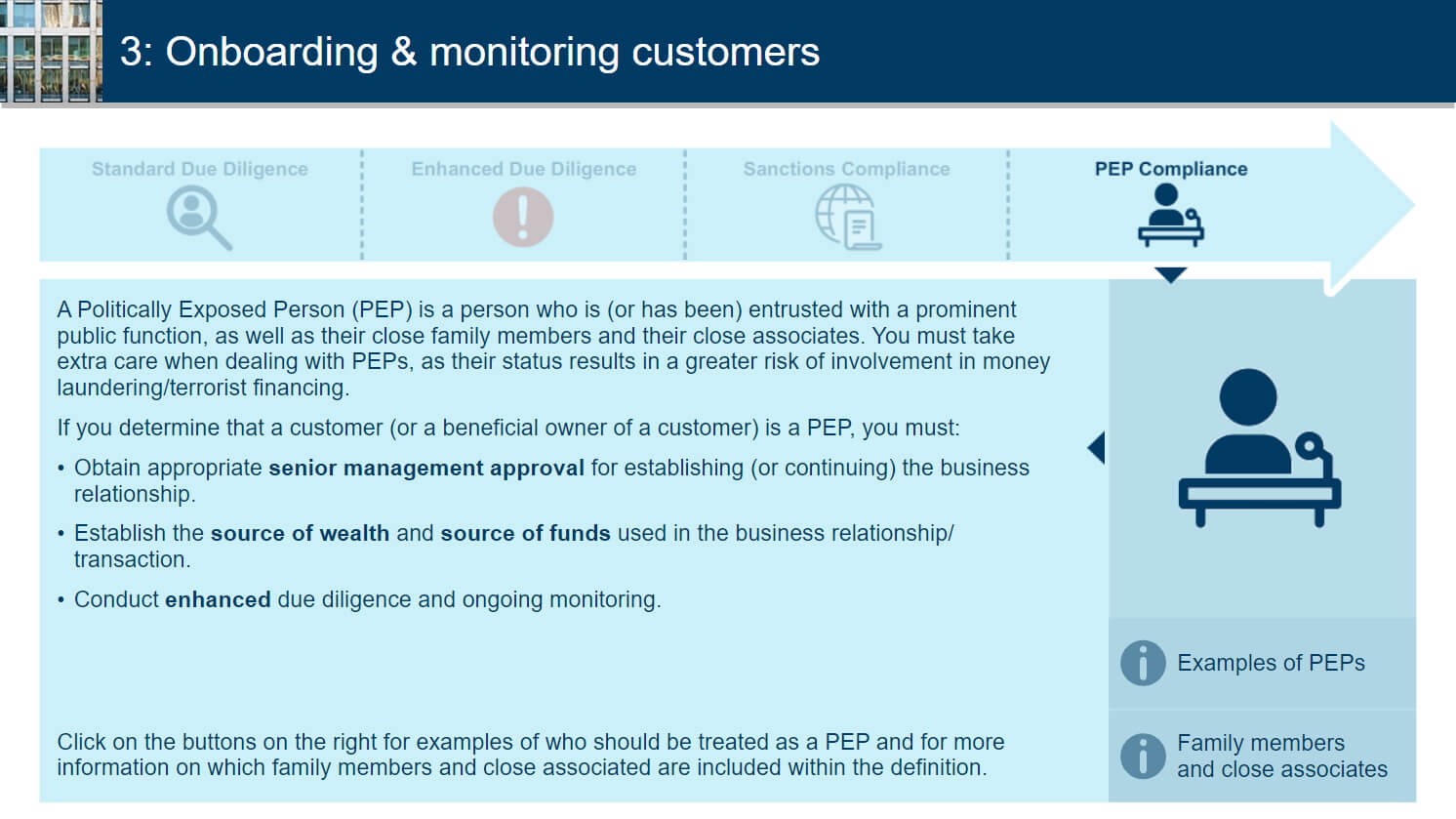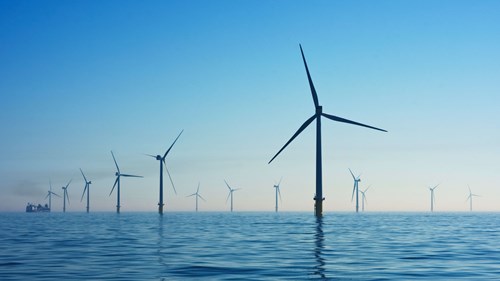 Course Search