The SM&CR Case Study Series: Issue 8 - Setting up systems & controls to support SM&CR
-----------------------------------------------------------
About our SM&CR case study series
This is the eighth instalment in our SM&CR case study series, designed to help you prepare for the implementation of the FCA's Senior Managers & Certification Regime (SM&CR). This series follows fictitious firm Smith & Cromer Limited's project to implement the Regime with the process and tips being released to you throughout the year.
Have you:
Read the first seven instalments?
Watched our one-minute explainer video – SM&CR in a Nutshell?
If you are up to date, read on...


About our case study firm
Smith & Cromer Limited is a fictional solo-regulated firm active in the wholesale markets with 25 staff in total, including 20 approved persons. There are five executive directors and two non-executives. All but one of the executive directors also perform the customer function under the Approved Persons Regime. The compliance function and the MLRO function are both performed by Sam Carr, who is not a director of the firm.
Sam is steering the SM&CR implementation project and it is progressing smoothly. The senior managers and certification staff have been identified, and the required updates to documentation for the SM&CR to be implemented have been put in place. The fitness and propriety of both the senior managers and the certification staff have been assessed. Training plans have been devised for the senior managers and the training for the certification staff has been designed and will shortly be delivered. It is now time to make the necessary amendments to the existing systems and controls to embed SM&CR into business as usual.
-----------------------------------------------------------
Systems and controls amendments
The project leader, Sam Carr, has already met with Smith & Cromer's retained compliance consultants to consider necessary changes to embed the SM&CR into 'business as usual'. The key changes necessary fall into three areas.
HR Processes
Policies and Procedures
Management Information
Read this instalment of our SM&CR case study series for details of each of these areas, and the three key takeaways from this stage in Sam's SM&CR implementation plan...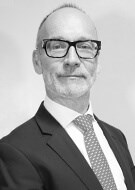 Martin Mitchell
Director of Training Services