Sanctions Compliance: 3 key practices to keep in mind
Financial sanctions compliance has never been so important, nor so complex.
Financial and trade sanctions are being issued at an unprecedented rate, so it is vital that all staff are aware of sanctions risk and understand how sanctions affect their business activities. The UK sanctions regime must be considered, as well as applicable EU and US sanctions programmes.
Staff need to understand the impact of the increased sanctions in relation to Russia but should also remember that broader sanctions regimes (for example, in relation to human rights abuses and corruption) continue to apply in relation to a range of countries, entities and individuals.
Here are three key things employees need to remember: (a PDF version is available to download here.)
Understand the Risks: The firm's sanctions risk assessment must be kept up to date, taking into account the sanctions regimes that apply. Employees should ensure they understand the firm's controls and are aware of the extra-territoriality of many financial sanctions programmes.
Take Responsibility: Whatever risk-based tools your firm uses for sanctions screening, every staff member must also be alert to sanctions risks (e.g. in relation to a client's structure, business dealings and transactions). Any issues must be properly escalated.
Report Red Flags: If employees believe that a client or business associate is trying to circumvent sanctions or has become subject to new sanctions (either explicitly or implicitly), they must escalate this immediately in accordance with your procedures.
Getting sanctions wrong can be expensive in terms of the penalties that might be applied, and can be hugely damaging to a firm's reputation. You must have a strong compliance programme and any sanctions breaches must be reported to the authorities in accordance with the law and regulation.
Continued Learning
In-house and eLearning courses for this topic are available for staff who require further training.
Download Your Spaced Learning Card
Compliance risks impact the whole business. Our series of Spaced Learning Cards incorporate current examples and provides high-level practical guidance for firms to share with employees. Topics include the risks of hybrid working, greenwashing, sanctions, bribery risk and more. Download your free Spaced Learning Cards to remind staff of their compliance obligations.
Access Spaced Learning Cards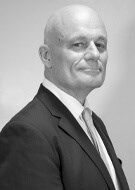 Bruce Viney
Director of Financial Crime Compliance Training