Minimising Bribery and Corruption in the workplace
Bribery and corruption can have a devastating impact on a business, a country's economy, and society, and it's vital that every individual takes the necessary steps to reduce risk.
Not too long ago, Credit Suisse agreed to pay a $475 million global settlement for failing to properly manage financial crime risks. The bank arranged loans and bonds for the Republic of Mozambique to build a state tuna fishing fleet and finance maritime security projects. The transactions were found to be tainted by bribery and corruption – with concerns that some of the proceeds were misapplied or misappropriated and allegations that a key contractor paid kickbacks to three bankers to secure more favourable loan terms.
To help reduce bribery risk, here are three best practices to remind your employees: (a PDF version can be downloaded here.)
Bribery is a crime: If employees offer, give, solicit or accept a bribe, they could face criminal penalties, including fines and imprisonment. Bribes come in many shapes and sizes including money, gifts, rewards, favours, services or other advantages.
Understand the risks: Bribery risks associated with business relationships and transactions must be considered both individually and holistically. This should include scrutiny and challenge by senior individuals and control functions.
Report red flags: Everyone has a responsibility to escalate red flags or concerns in accordance with the firm's procedures. Remember, employees don't need direct evidence of bribery to make a report.
Bribery and corruption can have a devasting impact on a country's economy and society. In the above example, it has been reported that the ultimate cost of the corrupt deals to Mozambique's economy was $11bn, or $400 per citizen, throwing 1.9 million people into poverty.
Continued Learning
In-house and eLearning courses for this topic are available for staff who require further training.
Download Your Spaced Learning Card
Compliance risks impact the whole business. Our series of Spaced Learning Cards incorporate current examples and provides high-level practical guidance for firms to share with employees. Topics include the risks of hybrid working, greenwashing, sanctions, bribery risk and more. Download your free Spaced Learning Cards to remind staff of their compliance obligations.
Access Spaced Learning Cards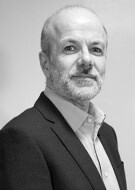 Michael Sacks
Director of Digital Learning Strategy