How to combat Trade-Based Money Laundering: Podcast
Any firm providing financial support to trade finance in any form needs to have a thorough understanding of the risks of Trade-Based Money Laundering (TBML) and of Trade Related Terrorist Financing (TRTF) in order to manage and mitigate those risks.
Bruce Viney, Director of Financial Crime Compliance Training here at CCL Academy features in this month's episode of Strise's, The Laundry podcast as a guest speaker discussing how to combat Trade-Based Money Laundering.
Watch the full episode on The Laundry below. 
Related Courses
See our comprehensive range of eLearning, virtual and face-to-face AML courses for your whole firm, including - compliance and financial crime compliance professionals, your front and back office staff, and senior management and the board.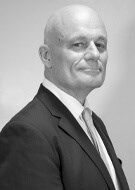 Bruce Viney
Director of Financial Crime Compliance Training