Doing the right thing with Whistleblowing
Whistleblowing procedures are regarded as a crucial part of effective corporate governance and a key back-stop for a positive compliance culture in firms.
People who blow the whistle in accordance with the law and regulation play an important role in exposing poor conduct within firms and are generally protected in law against retaliation and victimisation.
Here are three key things employees need to remember: (A PDF version is available to download here.)
The Right Culture: Employees can help maintain a healthy culture by always doing the right thing and escalating control weaknesses, breaches and examples of poor conduct. Employees can seek advice from Compliance or senior management if they are ever unsure about what to do.


Speaking Up: Employees must feel comfortable raising issues with management or control functions in the knowledge that their concerns will be taken seriously and that they will not be victimised as a result. For more information, they can consult the firm's policies and procedures.


Escalation Alternatives: Hopefully, employees will always feel able to use normal escalation channels. However, if that's not the case, they have alternatives. For example, a firm may have a Whistleblowers' Champion or an external hotline. In addition, they can escalate concerns directly to prescribed bodies (e.g. the FCA).
Continued Learning
In-house and eLearning courses for this topic are available for staff who require further training.
Download Your Spaced Learning Card
Compliance risks impact the whole business. Our series of Spaced Learning Cards incorporate current examples and provides high-level practical guidance for firms to share with employees. Topics include the risks of hybrid working, greenwashing, sanctions, bribery risk and more. Download your free Spaced Learning Cards to remind staff of their compliance obligations.
Access Spaced Learning Cards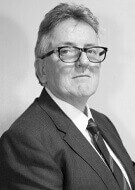 Peter Haines
Director of GRC Training