Concerning Conduct: Quarterly Cases - Q4 2022
A summary of recent cases concerning culture and conduct.
Ex-Jones Day partner fined £25,000 over "burn" advice.
An ex-partner at law firm Jones Day was fined £25,000 plus costs over the advice he gave clients in a corporate espionage case. The lawyer told clients accused of misusing data about the grocer Ocado to "burn" details on a secure communications system. The additional costs on top of the fine amounted to £610,000.
BlackRock suffers $1bn pullback over ESG.
US states including South Carolina, Louisiana, Utah and Arkansas pulled (or are pulling) a total of more than $1bn from BlackRock over concerns that its ESG stance is harmful to companies and jobs in their states.
HSBC ad's banned for "greenwashing".  
The UK Advertising Standards Authority (ASA) ruled that HSBC can no longer run a series of advertisements that promoted its planting of trees and plan to reach net zero. The ASA said the campaign made "unqualified claims about its environmentally beneficial work" and that HSBC would also be "involved in the financing of businesses which made significant contributions to carbon dioxide and other greenhouse gas emissions".   
US directors resign after US DoJ rules over antitrust laws.  
A total of seven US directors resigned from corporate boards after the Department of Justice warned that they violated the antitrust law that prohibits "interlocking directorates". Included amongst the resignations was one director from private equity firm Thoma Bravo who sat on the boards of two software groups, SolarWinds and Dynatrace.
KPMG head of Lower Gulf to resign.
Nader Haffer, the chair and chief executive of KPMG's Lower Gulf business centred in Dubai that employs around one-thousand three-hundred people, announced he is resigning from the firm. Mr Haffer had been accused of creating a "culture of fear" as well as nepotism and cronyism.
Senior Deloitte partner retires after drunken rant.
The head of Deloitte's executive compensation practice in the UK will retire in December. The retirement comes after an internal probe into events on 14 June when around thirty employees attended a social event at Royal Ascot. It appears that the partner was heavily inebriated and launched into a sexist, racist and bullying rant. 
London's grip on forex slips a little.
The latest survey from the Bank for International Settlements showed average daily turnover in the foreign exchange market growing to $7.5tn per day in April 2022 compared to $6.6tn three years earlier. London's share of the turnover slipped from forty-three per cent to thirty-eight per cent, with the fall largely going to the US and Singapore.
Linde set to delist from Frankfurt.
The world's largest industrial gas group, Linde, has decided to become single, rather than dual-listed. It will delist from Frankfurt and become solely listed in New York. It had been listed on the two markets after merging with a US rival Praxair in 2018.
Lawyers at Slaughter and May set for an improved work/life balance.
UK law firm Slaughter and May is introducing a new work/life balance code for staff. Lawyers will not be required to check emails between 10pm and 8am "unless… necessary" and video call participants will be able to turn off their cameras between 8pm and 8am.
Unilever set to extend trial of four-day working week.
Unilever is extending its trial of a four-day working week for full salary. The eighty-person trial in New Zealand saw "strong business performance, high engagement, people feeling happier, and time spent in meetings coming down" and will now be extended to five-hundred people working in Australia.  
BlackRock will enable retail investors to vote on proxy battles.
BlackRock is planning to pilot the ability for investors in their UK-pooled funds to vote on contested proposals. The "Voting Choice" programme already operates for institutional investors and will, according to CEO Larry Fink, enable a "revolution in shareholder democracy".
FTX collapses in blow to crypto industry.
One of the biggest crypto trading venues, FTX, collapsed into bankruptcy with less than $1bn in easily tradable assets to cover $9bn in liabilities. Thirty-year-old founder and chief executive Sam Bankman-Fried immediately apologised saying he "should have done better".
John Ray III, an insolvency practitioner who oversaw the liquidation of Enron, was appointed to run the FTX bankruptcy. He said that he had never seen "such a complete failure of corporate controls and such a complete absence of trustworthy financial information", and that there had been "concentration of control in the hands of a very small group of inexperienced, unsophisticated and potentially compromised individuals".
Founder and CEO Bankman-Fried admitted to "huge management failures" that resulted in billions of dollars of client money being used to prop up his trading firm Alameda Research. A minor part of his explanation was that he deliberately avoided getting involved in Alameda's trading and risk management to avoid conflicts of interest with his position as chief executive of FTX. He was charged with conspiracy to commit wire fraud against customers and lenders, money laundering and violating campaign finance laws, and extradited to the US from the Bahamas.
The collapse of the FTX exchange also put a halt to the proposed SPAC merger of stablecoin group Circle with Concord Acquisition. The deal was due to be valued at between $7.65bn and $9bn.  
PPE contracts led to £29m gain for Tory peer.
Tory peer Baroness Michelle Mone was accused of a conflict of interest in relation to PPE Medpro, a company that received more than £200m in contracts for personal protective equipment (PPE) from the UK government in the Covid pandemic. Mone recommended the company and it appears that she and her children subsequently received around £29m of profits from PPE Medpro via an offshore trust. A company linked to Mone's husband also paid nearly £10m for a central London townhouse a few months after the PPE Medpro contracts were awarded.  
Epstein victim is suing his lenders.
A victim of paedophile Jeffrey Epstein is suing both JPMorgan and Deutsche Bank for aiding his sex trafficking. The accusations allege that Deutsche Bank "knowingly benefited and received things of value for assisting and supporting … Epstein's sex trafficking organisation". The accusations against JPMorgan lean heavily on Epstein's close relationship with his JPMorgan private banker at the time – former Barclays CEO Jes Staley.
UK financial sector told to address the "class ceiling".
The City of London Corporation said accents and parentage still dictated progression in the UK financial sector with just thirty-six percent of senior leaders from the working class and lower socio-economic backgrounds. The corporation called for an increase to at least fifty per cent by 2030.
Irish data regulator fines Meta €265m.
The Irish Data Protection Commission fined Meta €265m for a data breach that saw 533m user's details, across one-hundred and six countries, hacked and scraped in 2019. The fines are under the EU General Data Protection Regulation (GDPR).  
Wirecard criminal case starts in Munich.
Some two and a half years after the collapse of payment processor Wirecard when it revealed "missing" cash of €1.9bn, a criminal court in Munich started looking at fraud charges against three former senior managers. Ex CEO Marcus Braun, head of accounting Stephan von Erffa and the head of the Dubai-based subsidiary Oliver Bellenhaus all face charges of fraud and embezzlement, as well as accounting and market manipulation. 
Glencore bribery revealed in London court.
Commodity trader and mining group Glencore used a middleman to transport cash in private jets and pay bribes across Africa. Details were revealed in a London court where Glencore pleaded guilty to seven counts of bribery. Glencore dispensed millions as "office expenses" that was used to pay bribes. Glencore was fined £276.4m.
Glencore also took its total settlement for bribery and corruption issues to $1.66bn when it agreed to pay the Democratic Republic of Congo (DRC) $180m to cover alleged misconduct between 2007 and 2018.
Vanguard withdraws from net zero asset managers' alliance.
Vanguard decided to withdraw from the alliance of fund managers on tackling climate change – the net zero asset managers' initiative. The decision came as asset managers face some criticism and pressure from Republicans for trying to influence corporate policy rather than be passive investors.
Incoming FCA chair unconvinced by crypto.
The incoming chair of the UK's FCA, Ashley Alder, attended a Treasury committee meeting virtually from Hong Kong. Mr Alder is currently chief executive at Hong Kong's Securities and Futures Commission. At the meeting, he said his experience of cryptocurrency platforms found them "deliberately evasive", facilitating money laundering at scale and creating "massively untoward risk" – a blow to the UK's aspirations of becoming a crypto hub.
Germany's Financial Intelligence Unit boss quits.
The head of Germany's Financial Intelligence Unit, Christof Schulte, resigned for "personal reasons". It appears that the FIU is sitting on a backlog of more than one-hundred thousand unprocessed suspicious activity reports which has been growing since early 2020.
Exxon sues Brussels over windfall tax on oil groups.
Exxon's German and Dutch operations filed a lawsuit in Luxembourg challenging the EU's legal authority to impose its windfall tax on energy groups. Exxon argued the levy would be "counterproductive and discourage investment".
Ministers accused of using vouchers to get around pay freeze.
UK government ministers were accused of getting around a civil service pay freeze by handing out non-cash vouchers worth at least £30m as bonuses in 2020/21. The vouchers can be spent at high street shops and on leisure activities.

Delivered straight to your inbox
Receive updates, exclusive offers, event invitations and free resources straight to your inbox by signing up for our monthly newsletter.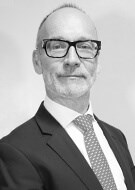 Martin Mitchell
Director of Training Services