Concerning Conduct: Quarterly Cases - Q4 2021
A summary of recent cases concerning culture and conduct.
Goldman Sachs removes essential staff's free breakfast and lunch.
Goldman Sachs in London removed the perk that it had provided to essential staff throughout the pandemic of free breakfast and lunch at the staff canteen. The change will "encourage support of local restaurants and businesses opening around us" according to Goldman. 
PwC allows UK staff to work remotely but with risk of pay cut.
Professional services firm PwC has told forty thousand of its US staff that they can work from anywhere, but they face the risk of a pay cut if they move to a place with a lower cost of living. Staff who choose to work remotely will be required to go to a PwC office no more than three days per month.
Ireland falls into line on global tax. US not yet. 
Ireland concluded that it was logical to accept the minimum fifteen per cent global corporate tax rate for multi-national companies that is being pushed by the OECD. It will charge corporation tax at fifteen per cent for multi-nationals based in Ireland rather than twelve point five per cent. This will include the European subsidiaries of US tech giants Apple, Google, Amazon, and Facebook. It was also agreed that signatory countries will not impose any new digital services taxes on US tech companies for two years. The two-year ban was agreed to give US president Joe Biden the opportunity to ratify the deal in the United States. 
UK accounting regulator warns over "alternative performance measures". 
The UK's Financial Reporting Council (FRC) warned companies after finding that almost half of those looked at had given too much prominence to so-called "alternative performance measures" or APMs. The measures, such as "underlying" profits tended to be adjusted for more costs than income. The FRC concluded that APMs needed to be more clearly explained and should not be presented more prominently than standardised metrics.
Newcastle United football club taken into Saudi control.
After receiving "legally binding assurances" that Saudi Arabia will not control the club, the English Premier League accepted that a consortium led by Saudi's sovereign wealth fund – the Public Investment Fund – could takeover Newcastle United for £305m. In advance of the acceptance Saudi Arabia ended a dispute with Qatar over piracy in broadcasting English Premier League football. 
Oil services company Petrofac faces $95m penalties for bribery.
UK oil services company Petrofac was fined for "a failure to prevent bribery" and faces $95m in penalties – a $64m fine and a $31m confiscation order. The penalties relate to the payment of $44m in bribes to secure contracts in the Middle East between 2011 and 2017. The company admitted that it had failed to prevent bribery to win contracts in Iraq, Saudi Arabia and the UAE.
Bank of England bans private talks with bankers.
The Bank of England has banned the members of its interest rate setting Monetary Policy Committee from having private discussions with bankers. The ban was instigated after rumours circulated that the deputy governor for monetary policy had ruled out an interest rate rise in a private gathering with bankers.
PC sacked over Jaffa Cakes underpayment.
A misconduct hearing at the UK Police Force found that a Police Constable (PC) should be instantly dismissed for underpaying for two packs of Jaffa Cakes. The PC paid just 10p for two packs of the snacks from the staff canteen instead of the correct £1. The snacks were being sold in aid of charity and priced at 50p each. The PC was "evasive" in an "attempt to reduce his culpability" according to the panel and he was dismissed for breaching the Force's professional standards regarding integrity, honesty, and discreditable conduct.
S&P accused of failing to manage the conflicts between credit ratings and index businesses.
A paper from the US National Bureau of Economic Research found that companies that purchased credit ratings from S&P Global's rating business were statistically more likely to be included in the S&P 500, the index of US stocks run by another S&P subsidiary. S&P argues that the paper is flawed. Much of the criticism surrounds the fact that the S&P 500 does not operate formulaically but leaves discretion to a committee about which companies are included or excluded to arrive at the index of "leading companies from leading sectors". 
US SEC worried about gamification of stock trading.
Retail brokerages like Robinhood were handed a warning from the US SEC when it said, "consideration should be given to whether game-like features and celebratory animations that are likely intended to create positive feedback from trading lead investors to trade more than they would otherwise". Until recently Robinhood's app included a confetti animation that rained down every time a customer completed a stock trade.  
Blatter and Platini charged with fraud in Switzerland.
Sepp Blatter, former president of world football's FIFA, and Michel Platini, former president of European football's UEFA, were charged with fraud in Switzerland. The charge relates to a SwFr2m (approx. $2m) payment authorised by Blatter and paid to Platini in 2011, allegedly backdated additional salary. The pair have been charged with fraud, misappropriation, criminal mismanagement, and forgery of a document. Both deny the charges.
It appears to pay to be mean.
Economists using research from a study of fifteen hundred intellectually gifted children that started one hundred years ago have concluded that workers with 'agreeable' personalities typically earn $250,000 less over their lifetimes. 'Agreeableness' is a personality with attitudes of friendliness and sensitivity towards others. The conclusion could be down to agreeable people choosing lower-paid caring jobs and being less aggressive in bargaining for wage increases. 
Portugal bans bosses from calling out of hours.
Companies in Portugal will soon be forbidden from contacting employees outside working hours in an extension of laws related to remote working. Employers who fail to 'abstain from contacting' workers outside working hours will be guilty of a serious breach of labour laws.
FinnCap offers staff unlimited paid holiday.
London broker FinnCap Group is putting trust in its staff by offering unlimited paid holiday – "we trust you. If you get the job done, take what you need to take". In an effort that is partly aimed at addressing burnout after the Covid 19 pandemic, FinnCap will also stipulate a minimum of four weeks that each member of staff must take off.
LGIM decides to stop providing feedback on exec pay.
£1.3tn asset manager Legal & General Investment Management (LGIM) has decided to stop responding to proposals for executive pay increases as its advice is ignored. Instead, it will refer companies to its policy document except in exceptional circumstances.
El Salvador's plan for 'bitcoin' bonds.
El Salvador, the country that has already made bitcoin legal tender, announced a plan to issue $1bn worth of new bonds. Half of the proceeds will be used to buy cryptocurrency (in the form of bitcoin) and the other half for infrastructure and bitcoin mining. The planned coupon is six point five per cent.  
Dimon apologises after saying JPMorgan will outlive China's Communist party.
CEO of JPMorgan, Jamie Dimon, had to apologise for comments made to business leaders about China. At a gathering in Boston, Mr Dimon made reference to the fact that JPMorgan's Chinese operations one hundredth anniversary matched that of China's Communist party. "I'll make a bet that we last longer" he said, and then added "I can't say that in China. They are probably listening anyway".   
Spanish regulator reminds Iniesta to tweet responsibly.
Football icon Andres Iniesta posted pictures of himself using the Binance cryptoassets trading platform on his Twitter feed. Spain's regulator, the National Securities Market Commission responded with a tweet reminding Iniesta that "cryptoassets, as non-regulated products, have some relevant risks". The regulator is worried that sportspeople and other influencers promote cryptoassets to audiences that do not understand how the market works, or what regulations do and do not apply. It subsequently emerged that Iniesta was paid for the tweet but did not disclose it as being 'sponsored'.
Credit Suisse pledges to engineer cultural shift using incentives.
Credit Suisse is trying to move away from its crisis-strewn recent past by better aligning incentives to risk management metrics and taking cost of capital into account. Chair Antonio Horta-Osorio said he favoured longer-term incentives, especially for senior managers, and clawbacks of vested and unvested bonuses to improve accountability.
JPMorgan banker alleges poaching of client by another division.
A female banker hired by JPMorgan Advisors alleges that another division of JPMorgan – the private bank – is attempting to poach her clients. The banker is accusing the firm of a "hire-and-poach playbook" and has lodged a restraining order. The filing alleges "a shark tank in which private bank employees defame her to her own clients and attempt to poach client assets".  
Credit Suisse seeking access to employees' own mobiles.
Credit Suisse has amended its global policy on electronic communications to state that it may access, monitor, or review any 'phone covered by the bank's corporate plan. The bank does not provide its staff with mobiles but does offer them a discount for mobiles obtained through an approved telecom provider. There is also an expectation that staff "will not delete any relevant messages" from their personal phones.  
McDonald's claws back $105m from former CEO.
Steve Easterbrook, former McDonald's CEO, was fired in 2019 over a relationship with a subordinate but allowed a severance package of around $40m. McDonald's subsequently re-opened an investigation and found Easterbrook had three further "physical sexual relationships" with employees, including one woman for whom he approved a stock grant worth hundreds of thousands of dollars. The burger chain said Easterbrook had lied and his "clear misconduct saw him forfeit $105m of equity awards and cash".
JPMorgan fined $200m over failing to keep records of personal devices used by staff.
JPMorgan was fined by the US SEC and CFTC a total of $200m for failing to keep records of messages related to business dealings sent on WhatsApp, via text or personal email. The failures apparently hindered several investigations, and the fine is a warning to Wall Street to tighten controls over the use of personal devices, particularly with the move towards working from home brought about by the Covid 19 pandemic.
Trainee at Deutsche Bank alleged sexual abuse leads to manager dismissal.
A former female trainee at Deutsche Bank in Germany accused two senior male colleagues of sexual assault. One allegedly helped her get the job and disclosed the case study used by the bank to assess candidates. The other, subsequently dismissed, exchanged explicit photos with the trainee and interfered with her training programme placements. It is alleged that he brought about the dismissal of the trainee after she refused to have sex with him. He is now appealing against his own dismissal.
Nikola agrees $125m settlement for misleading investors.
Nikola, the US electronic truck start-up that went public via a SPAC merger, agreed a settlement of $125m with the US SEC over charges that it misled investors. Nikola's former chief executive had shown potential investors a "fully functioning" truck when it only worked because it was plugged into an external power source and released a video showing a Nikola truck moving down a road without revealing it was only because it was rolling downhill.
Arsenal FC's "fan tokens" advertisements censured.
The Advertising Standards Authority (ASA) concluded that two advertisements run by Arsenal football club promoting its fan tokens were "irresponsible". The fan tokens require the purchase of a digital currency called Chiliz. The ASA felt the ads trivialised investment in cryptoassets and failed to highlight investment risk.
NatWest pleads guilty to fraud in US 'T' bonds market.
NatWest agreed to pay US authorities $35m after pleading guilty to fraud schemes in the US Treasury bond and futures market. The schemes saw traders looking to profit by misleading others on supply and demand. This was done by submitting "spoof orders" placed with the aim of being cancelled before being fulfilled.
Credit Suisse fires Greensill-tainted managers.
Credit Suisse fired two managers who oversaw the $10bn Greensill Capital-linked funds that collapsed in March 2021. The two, a portfolio manager and the head of fixed income at Credit Suisse Asset Management, had previously been suspended from their roles.
Balfour Beatty facing $65m US penalty for fraud.
A US subsidiary of Balfour Beatty, the UK's largest builder, is to pay $65.4m in penalties and restitution for fraud. The fraud was perpetrated to trigger the payment of performance incentive fees on the operation of privatised communities for the US military. Balfour Beatty employees altered and manipulated data including destroying resident comment cards to enable the performance incentives to be paid.
Credit Suisse finds two breaches of Covid rules by its chair.
Credit Suisse chairman Antonio Horta-Osorio breached Swiss Covid quarantine rules on two occasions – first when returning from a trip to watch the Wimbledon tennis final and then a second time when travelling to London for a short visit in late November. On both occasions Mr Horsa-Osorio failed to observe the ten-day isolation period.
Deloitte facing charge of failing to protect a staff member from bullying and harassment.
A female former analyst at Deloitte's consulting business in London is suing the firm claiming "oppressive, manipulative and abusive behaviour" by a male partner. The two had a relationship and the claim alleges that the partner was "controlling and manipulative" often saying that he could have the analyst dismissed without needing to give a reason. 

Delivered straight to your inbox
Receive updates, exclusive offers, event invitations and free resources straight to your inbox by signing up for our monthly newsletter.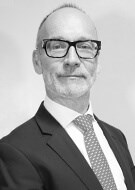 Martin Mitchell
Director of Training Services