Concerning Conduct: Quarterly Cases - Q1 2023
A summary of recent cases concerning culture and conduct.
"Overboarding" is a growing issue.
"Overboarding" – holding too many directorships to be able to fulfil the roles effectively – is growing as an issue. In the UK, the Corporate Governance Code says a CEO at one company should only take one FTSE 100 non-exec role. Chairs and other non-execs are not restricted. The UK Institutional Shareholder Services recommend voting against or withholding votes from directors who sit on more than five public company boards, or CFOs who sit on boards of more than two other public companies.
Meta fined by Ireland's Data Protection Commission.
The parent of Facebook and Instagram, Meta, was fined almost €400m by Ireland's Data Protection Commission. The fine consisted of €210m for Facebook and €180m for Instagram and orders Meta to align its approach to processing user data with EU law within 3 months. In 2018 Meta introduced changes to its terms of service in an attempt to comply with the EU GDPR that made users' access contingent on agreeing their data might be processed to deliver targeted advertisements. The regulator found this to be effectively forcing users to accept the terms. Meta plans to appeal against the fines. 
EU says half of green claims are misleading. 
The EU is proposing new rules for companies making environmental claims in their advertising after finding 53% of hundreds of claims assessed in 2020 gave "vague, misleading or unfounded information about products' environmental characteristics". The new rules will put in place a higher bar for assessing environmental impact and, if the required methodology is not adopted, green claims will not be allowed to be made.
Big four in Spain inspected over excessive working hours.
Spain's labour ministry said the Madrid offices of PwC, KPMG, EY and Deloitte had all been visited looking for potentially abusive working practices. Amongst reports of consistent 12-hour days, the labour ministry wants to make sure that overtime hours have been paid, or generated subsequent time off.
EU bankers earning above €1m soars post-Brexit.
The European Banking Authority released figures showing that the number of EU bankers and investment professionals earning more than €1m increased by 40% to almost 2,000 in 2021. The highest paid was in Spain, earning between €14m and €15m. 
Zahawi sacked from UK government after tax embarrassment.
Conservative party chair Nadhim Zahawi was sacked by the Prime Minister after the revelation that he had paid a penalty to the tax authority (HMRC) as part of a £5m settlement. The revelation was made worse as it coincided with Mr Zahawi being Chancellor of the Exchequer, a role he held at the tail end of Boris Johnson's government. The PM's independent ethics advisor concluded that Mr Zahawi had breached the ministerial code.
Ex PwC partner banned for 2 years over confidentiality failing.
An ex-PwC partner in Australia was banned from tax practice for 2 years after leaking information that should have remained confidential. As a member of a government advisory group on introducing laws targeting multinational tax avoidance, he signed a confidentiality agreement. He then shared information with other PwC staff, who later disclosed information to existing and potential clients.
Short sellers publish report on Adani Group.
Indian billionaire Gautam Adani's Adani Group is facing allegations of accounting fraud and stock price manipulation over decades. The allegations came from US short selling specialist Hindenburg Research. The Hindenburg report was released just before Adani's latest share sale with Adani Enterprises set to raise Rs200bn ($2.4bn) in a follow-on offering. The share sale was subsequently cancelled, and investors' money returned.
Archegos pay outs could be just 5%.
Archegos, the investment firm run by Bill Hwang that imploded around 2 years ago, is nearing the end of its "workout" as to how its remaining assets will be distributed. Global banks lost more than $10bn from the failure and are expected to recoup between 5% and 20% of their money. Credit Suisse was the biggest casualty losing $5bn and potentially being able to recover just 5% of this, $250m. 
Swiss criminal probe into leaks of Credit Suisse client details.
Swiss prosecutors opened a criminal probe into the leak of thousands of account details at Credit Suisse. The leak was to an international consortium of journalists into dirty money. It was the biggest leak in Swiss banking history, involving 18,000 accounts. Individuals in Switzerland can face 5 years in prison for breaches of the Banking Secrecy Act.
Activision Blizzard fined $35m by SEC over workplace misconduct complaints.
Activision Blizzard, maker of video games including "Call of Duty" was fined $35m by the US SEC to settle charges relating to handling workplace discrimination and harassment allegations. Between 2018 and 2021 the firm failed to implement the necessary controls to collect and review employee complaints about workplace misconduct. Additionally, Activision Blizzard illegally got leavers to sign separation agreements requiring them to notify the company if they received any requests for information from SEC staff.
Latest ETFs to track dealing by US Congress members.
US Congress members are required to report trades worth more than $1,000 within 45 days and two innovative ETFs will enable investors to track their activities. The Unusual Whales Subversive Democratic ETF and the Unusual Whales Subversive Republican ETF will track the activities of Democratic and Republican politicians respectively.  
Trafigura alleges half a billion-dollar nickel fraud.
Trafigura, one of the world's biggest commodity traders, alleges it has been the victim of a "systematic fraud" and commenced legal action against a group of companies controlled by a Dubai-based metals trader. Trafigura announced a write down of $577m after discovering shipments of nickel it purchased did not contain the metal.
Academics say ETFs are used heavily by insider traders.
Academics in the US suggested that insider traders have used exchange traded funds (ETFs) to conceal billions of dollars of trades. Their analysis suggests at least $2.75bn of anomalous trades in US-listed ETFs before merger announcements in the 12 years between 2009 and 2021. There were statistically significant increases in ETF trading in the five-day window before the announcement of a takeover offer in 3-6% of cases.  
Emails between Staley and Epstein revealed in greater detail.
A US Virgin Islands lawsuit revealed more detail about the emails between Jes Staley and late sex-offender Jeffrey Epstein. Jes Staley, at the time Epstein's private banker working for JPMorgan, subsequently became Barclays CEO. There were some 1,200 emails between the two in the period 2008 to 2012 and they suggest a close personal relationship that may have included knowledge by Staley of Epstein's sex trafficking.  
US SEC fines Mormon church for trying to conceal its $100bn of investments.
The US SEC fined Ensign Peak Advisers, thought to manage more than $100bn in donations to the Mormon church, for going to "great lengths to avoid disclosing the church's investments". It appears to have created 13 shell companies in an effort to ensure the "street" and the media would not know about the overall portfolio. Ensign agreed to a $4m settlement and the church to a further $1m without admitting any wrongdoing.
Chinese investment banker goes missing after attempted move to Singapore.
Bao Fan, the billionaire founder and chair of China Renaissance, has gone missing. The investment banker was apparently making moves to set up a family office in Singapore and appears to have been detained by the Chinese authorities.
Lawyers accept AML checks based on Russian warlord's 81-year-old mother.
London-based law firm, Discreet Law, accepted the recently sanctioned founder of Russia's Wagner mercenary group, Yevgeny Prigozhin, as a client based on a copy of his passport and a gas bill in the name of his 81-year-old mother. The justification appears to be that his mother lived at Mr Prigozhin's residential address and paid the bills.
FTSE 350 hits female board representation diversity target three years early.
The annual FTSE Women Leaders Review found 40.2% of directors of the UK's largest 350 listed companies were female in 2022, up from 9.5% 11 years earlier and surpassing the 40% voluntary target threshold set for 2025. The focus of the campaign over the next three years will be to encourage more women in the biggest corporate roles, such as chief executive and finance director.
City minister concerned about the FCA's new Consumer Duty.
Andrew Griffith, the City of London minister criticised the FCA's imminent Consumer Duty reforms. The Consumer Duty will require financial services firms to act in the best interests of their retail customers and produce good outcomes for them. Griffith is concerned that the new Duty will impose unnecessary burdens and attract opportunistic claims from the likes of claims management companies.
Independent monitors installed at Glencore.
Glencore, the Switzerland-based commodities house, has installed independent legal monitors as required under its $1.1bn deal with US prosecutors over bribery and corruption. The legal monitors are tasked with evaluating Glencore's compliance programme and internal controls. Glencore will pay the lawyers' fees.
Double blows to the London Stock Exchange.
The LSE suffered from two setbacks. The first was when Softbank-owned and Cambridge-based chip designer Arm decided to list in New York rather than London, despite serious lobbying efforts from UK prime ministers. The second was £30bn building materials group CRH deciding to move its listing from London to the US. The Arm decision was blamed on the UK regulator the Financial Conduct Authority's lack of flexibility, particularly over related party transaction reporting.
Saudi prince facing claims over London property.
Saudi Arabia Prince Khaled bin Sultan al-Saud is understood to be the beneficial owner of a mansion located in London's Regents Park and on the market for £250m. The property has been repossessed as security on a £150m loan and is now facing a second claim from the Irish subsidiary of a Chinese bank for £30m in unpaid bills and interest on a business jet leased under the Prince's personal guarantee. If the house sells at the £250m value, it would be the most expensive residence ever sold in London.
WANdisco shares suspended during fraud investigation.
Aim-listed software group WANdisco had its shares suspended whilst a potential fraud is investigated. The suspension, at the request of the company, relates to the 2022 revenues which could fall to as little as $9m compared to the $24m previously reported. The activities of a single senior sales employee are apparently to blame.
Female compliance officer awarded £300k in compensation over discrimination.
A female compliance officer was awarded £300,684 in compensation by a UK employment tribunal after a case against her former employer, Commerzbank. The tribunal found that Commerzbank directly discriminated because of gender, including maternity discrimination after "substantial parts" of her role were given to a colleague whilst she was on maternity leave. The award was made up of loss of salary, bonus and pension payment along with interest and injury of feelings.
EU promises bondholder rights will be respected.
EU authorities found it necessary to put out a statement after the shock revelation that Credit Suisse's Additional Tier 1 (AT1) would miss out on the Swiss government-backed takeover by rival UBS. The Single Resolution Board, the European Banking Authority and the European Central Bank produced a joint statement stressing that common equity instruments would continue to be first to absorb losses, with AT1 only written down afterwards.
Block is the latest target of short seller Hindenburg Research.
Short selling specialist Hindenburg Research published a report accusing US-listed payments company Block of questionable accounting, and that its core customer base included criminals using it for wrongdoing. Block, led by Twitter co-founder Jack Dorsey, includes three businesses: Square – a payments services provider for merchants, Cash App – a mobile payment provider, and Afterpay – a buy now, pay later business.
SNB chair resigns after Credit Suisse comments.
The chairman of Saudi National Bank (SNB) resigned citing personal reasons. SNB holds a 9.9% stake in Credit Suisse, and the chair had stated in a television interview that SNB would provide no more financial assistance to the Swiss bank. The comments contributed to a rapid fall in Credit Suisse's share price, that subsequently led to the forced takeover by UBS.
William Hill fined £19.2m for compliance failings.
The UK Gambling Commission fined William Hill a total of £19.2m for failing to protect consumers and for weak anti-money laundering controls. Amongst the incidents cited were a new customer allowed to spend £23,000 in 20 minutes without any checks, and another customer who bet almost £277k over two months without any request for source of funds evidence.
Germany to create new agency to counter financial crime.
After criticism from the Financial Action Task Force, Germany is beefing-up its anti-money laundering authority. The current Financial Intelligence Unit (FIU) will be integrated into a new agency called the Federal Authority for Fighting Financial Crime. The FIU has been under fire for its slowness in dealing with reports of suspicious financial activity.

Delivered straight to your inbox
Receive updates, exclusive offers, event invitations and free resources straight to your inbox by signing up for our monthly newsletter.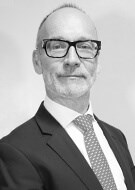 Martin Mitchell
Director of Training Services