Concerning Conduct: Quarterly Cases - Q1 2021
A summary of recent cases concerning culture and conduct.
Denmark charges two UK nationals with fraudulent $1.6bn dividend tax reclaim.
Danish prosecutors charged two UK nationals with fraudulently reclaiming $1.6bn in dividend tax. It is alleged that the two submitted more than three-thousand separate applications to claim DKr9.6bn ($1.6bn) in tax refunds. The scheme involved trading shares repeatedly around the dividend payment dates to give the appearance of multiple owners, each who could claim a tax refund. It involved setting up twenty-four Malaysian companies, two-hundred and twenty-four US pension plans and the participation of more than seventy companies.
Whistleblower evidence on Ghosn justifies under reported pay.
The trial of Greg Kelly in Japan over his role in helping his former boss, Carlos Ghosn, conceal his remuneration from Nissan, saw the whistleblower give evidence on why Ghosn did not want the true pay packet to be disclosed. It appears that Mr Ghosn did not want to be fired and feared the French state that owned joint venture partner Renault would have felt obliged to fire him if they knew the true extent of his remuneration. Mr Ghosn has consistently denied that he under reported 9.2bn yen ($88m) in deferred remuneration.
Samsung head sentenced to two and a half years for bribery.
The head of electronics giant Samsung was sentenced to two and a half years in jail for bribery by South Korea's Appeals Court. Lee Jae-Yong had originally received a five-year term for bribing President Park Guen-Hye in an attempt to secure control of Samsung. The bribery had stretched to the President's confidante, Choi Soon-Sil, with gifts of horses to her equestrian daughter and contributions to her sports foundation.
Two held over Wirecard executive's escape.
Austrian police arrested two men accused of organising the escape of former Wirecard COO Jan Marsalek to Belarus last summer. Mr Marsalek is thought to have been the mastermind behind the accounting fraud that brought about the collapse of Wirecard. It appears Mr Marsalek left Austria by private jet, paid for in cash, days before an arrest warrant was issued against him.
One rule for you…
Professionals are pointing out that the behaviour of retail investors, particularly over chatrooms on Reddit, would not be tolerated by the regulators for them. The behaviour revolves around 'short squeezes' with retail investors encouraged to buy shares in companies that are being shorted by hedge funds. This is typified by US-listed GameStop, a video games retailer, which had been shorted by hedge funds to such an extent that more than its whole issued stock had been sold. However, the shares rose from $18 to a high of $483 due to retail investors activity, egged on by Reddit group chat.
Higher standards of conduct now required.
Apollo Global Management, the US private equity group, illustrated the extent to which conduct by association matters. Founder Leon Black paid convicted sex offender Jeffrey Epstein $158m in fees, mainly for financial advice, between 2012 and 2017. The association with Mr Epstein has seen Mr Black step down as CEO and Apollo commission a report by an independent law firm clearing Mr Black and Apollo of any wrongdoing.
Corrupt asset manager executed in China.
The former head of state-owned Huarong Asset Management in China was found guilty of corruption and executed. Lai Xiaomin took bribes worth Rmb1.8bn ($280m) over a ten-year period when he worked at Huarong and, before that, at the China Banking Regulatory Commission. He also reportedly distributed one-hundred properties in Southern China to his former wife and to his mistress and was found guilty of bigamy.
Is Masayoshi Son overstating his investment prowess?
Masayoshi Son, the man behind Japan's Softbank, presented the latest set of results which included details on the performance of the Vision Fund. The fund has gained around $13bn and the revelation was made in front of an image of a goose and a number of golden eggs.
KPMG boss ends up quitting his role as UK chairman over insensitive comments.
The Australian chairman of KPMG UK, Bill Michael, initially concluded that he had to apologise to his staff after his insensitive comments relating to the coronavirus pandemic. In a virtual meeting he told staff to "stop moaning" and "playing the victim" over the impact of Covid-19. He also admitted to breaking the law to meet clients during the pandemic and dismissed unconscious bias as "complete crap". He then decided it was necessary to step aside from the role while KPMG investigated his comments. Two female partners were elevated to run the firm in the interim and they vowed to overhaul an unpopular management system known as a "forced distribution curve". Finally, Mr Michael concluded his position had become "untenable" and quit the role.
Sexist comments from Olympics chief.
The president of Tokyo's Olympics organising committee and former prime minister Yoshiro Mori faced criticism over sexist remarks. The eighty-three-year-old told a meeting of sports officials that women do not belong on committees because they talk too much.
Is leveraged trading becoming too easy?
US trading app Robinhood's stated mission is to democratise finance but there are dangers to making leveraged trading easily available to individuals. Twenty-year-old Alex Kearns' parents think he started trading on the platform with a few thousand dollars to his name. He committed suicide last summer after being told he was $730,000 in the red and the suicide note said he had "no clue" what he was doing. He had self-certificated himself as having a little investment experience – enough to allow him to trade options and trade on margin through the app.

Crispin Odey alleged to have acted like Harvey Weinstein twenty-three years ago.
Hedge fund manager Crispin Odey was alleged to have indecently assaulted a female junior banker in 1998. A court heard how he took the banker to his house so that he could enable her to "understand valuation". He is then alleged to have showered, reappeared in a bath robe and lunged at her inappropriately. The behaviour, a clear reminder of that of disgraced and convicted movie mogul Harvey Weinstein, is denied by Mr Odey. The court finally cleared Mr Odey with the judge stating that his accuser had a "vivid imagination" and gave evidence that was "riddled with troubling inconsistencies."
Texas senator makes a dash for warmer weather during big freeze.
As the US state of Texas was grappling with record low temperatures and electricity blackouts, its Republican senator, Ted Cruz, made a dash for warmer weather. Social media shots revealed he took a flight to Cancun in Mexico. Many feel it was his duty to stay in Texas and help in managing the response.
Tumbling share prices in Brazil after Bolsonaro replaces Petrobras CEO.
Brazil's president Bolsonaro moved to replace the CEO of state-controlled oil giant Petrobras with an army general with no experience of the oil and gas industry. The change came in response to unpopular increases in the prices of petrol and diesel. The intervention resulted in a twenty-per-cent fall in the Petrobras share price, a five-per-cent fall in the broader stock market and a two-point-four-per-cent fall in the value of the Brazilian real.
Pension fund head quits after travelling to get fast Coronavirus vaccination.
The head of Canada's largest pension fund resigned after he travelled to the UAE for a Covid-19 vaccination. Mark Machin, fifty-four years old, led the $356bn government mandated Canadian Pension Plan Investment Board. Many elderly and vulnerable Canadians are still waiting for the vaccine and Mr Machin travelled in a personal capacity.
Coupang's IPO overshadowed by worker deaths.
Coupang, South Korea's answer to Amazon, is set for an IPO in New York that is expected to value it at $50bn. However, labour practices are being questioned with disclosures of eight Coupang employees having died in the past year as a result of overwork. Examples include one individual who died shortly after finishing a night shift and having worked sixty-two hours in the preceding week. Another died of a heart attack on her sixth day of working at Coupang after a nine-hour shift in an unheated warehouse.
Credit Suisse ignores risk managers to make loan to Greensill Capital.
Greensill Capital, the supply chain finance specialist that has filed for insolvency protection in the UK, owes around $140m to Credit Suisse. The money was loaned to Greensill to bridge until it completed a private financing round, but it appears that the loan was made despite a recommendation to reject from London-based risk managers at the bank. Lex Greensill, the man behind the eponymous firm, is a personal client of Credit Suisse and an internal investigation is being undertaken into what happened within Credit Suisse.
Musk decides new job titles are required.
Elon Musk, the Chief Executive of electric car pioneer Tesla, has changed his title to 'technoking' and that of his CFO to 'master of coin'. The upending of convention appears to have a purpose – Mr Musk wants investors to view Tesla as a technology company (hence techno "king") and a key player in crypto currency (hence master of coin).
FCA Chief Executive puts pressure on firms over diversity in the boardroom.
Chief Executive of the FCA, Nikhil Rathi, said the financial services sector has not done enough to improve gender and diversity at the most senior levels, suggesting the use of powers like refusing senior managers' regulatory approvals to address the issue.
BlackRock facing discrimination allegations.
Whilst outwardly extolling good corporate behaviour, asset management giant BlackRock finds itself in an uncomfortable position regarding the alleged treatment of a hijab-wearing Muslim woman. Essma Bengabsia has revealed how she was ridiculed for using Arabic greetings to her parents on the phone, accused of slacking off for taking prayer breaks and told to 'be American' when she did not wear a Christmas sweater.
Juniors raise concerns at Goldman Sachs.
A small group of junior investment banking analysts presented Goldman Sachs management with a 'Working Conditions Survey' that revealed ninety-five-hour working weeks, little sleep and brusque treatment from senior bankers. Goldman's Chief Executive praised the group for raising their concerns and said he would step up enforcement of the 'Saturday rule' forbidding juniors from working between 9pm on a Friday until Sunday morning.
UK's largest fund manager skips Deliveroo's IPO.
Legal and General Investment Management decided not to participate in Deliveroo's IPO due to concerns over its dual class share structure and its treatment of workers. Others taking a similar approach included M&G, Aberdeen Standard and Aviva. The IPO itself ended up being priced at the bottom of its targeted range and fell further in the day following.

Delivered straight to your inbox
Receive updates, exclusive offers, event invitations and free resources straight to your inbox by signing up for our monthly newsletter.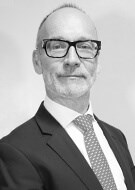 Martin Mitchell
Director of Training Services