Compliance Updater - September 2023
Regulatory and compliance news in brief
A summary of key compliance stories from around the globe in September.
FCA to review PEP treatment, initial report findings published.
The UK's Financial Conduct Authority (FCA) outlined its plans to review the treatment of politically exposed persons (PEPs) following the controversy over the way Nigel Farage had been handled by Coutts, the NatWest subsidiary. The FCA will examine how banks define PEPs, carry out risk assessments, monitor risks and the process for closing accounts. An initial report that stressed that data was gathered "at speed" could find no evidence that politicians were being denied bank accounts solely because of their views. The full report and review will be completed by June 2024. 
US SEC confirms crackdown on deceptive fund names.
The US Securities and Exchange Commission (SEC) confirmed it will go ahead with a proposed update that will require funds to prove that eighty per cent of their holdings match their names. It will be much broader than the current names rule that only covers concrete terms like "equity" and "bonds" and will encompass a broader range such as "environmental, social and governance" or "ESG" and "artificial intelligence".
FCA review of lifetime mortgages uncovers issues.
Lifetime or later-life mortgages are a popular way for homeowners to release equity. They allow homeowners to take money against the property's value while remaining in the property and only repay the loan on death or moving permanently into care. The FCA reviewed providers of lifetime mortgages and found hundreds of misleading promotions, many cases where sales did not meet the standards expected and many firms that changed how their advisers are incentivised. 
Frasers seeks £50m damages from Morgan Stanley over derivatives margin call.
Mike Ashley's Frasers Group plc is seeking damages of £50m from Morgan Stanley over a near $1bn margin call on derivatives positions in Hugo Boss AG it made in 2021. Frasers held shares in the German fashion house and entered into put and call options on the shares with Morgan Stanley via Saxo Bank. In May 2021 Morgan Stanley made a $995m margin call on Saxo, which it tried to pass on to Frasers. The size of the margin call is claimed by Frasers to have been "arbitrary, capricious, in breach of good faith, far from market practice and a breach of contract". It is claimed that it resulted in Frasers incurring losses of around €50m unwinding the trades, plus other costs. 
Odey facing first lawsuit over sexual assault allegations.
Crispin Odey and Odey Asset Management are facing a civil action from two alleged victims of sexual assault and harassment. As twenty alleged victims have come forward so far, this is the first of what could become many lawsuits claiming for personal injury and psychological harm.  
DWS agrees $25m settlement with SEC over greenwashing allegations and AML failings.
German asset manager DWS agreed a $25m settlement with the US SEC - $19m in relation to greenwashing and a further $6m relating to AML failings. The greenwashing included making "materially misleading statements". DWS had advertised that "ESG was in its DNA" and saw a seventy-five per cent fall in the assets it classified as green between 2018 and late 2021. DWS also failed to ensure mutual funds that it advised had reasonably designed anti-money laundering programmes tailored to their specific risks.
FCA and PRA propose boosts for diversity and inclusion.
The UK's FCA and PRA issued consultation papers proposing that regulated firms meet flexible and proportionate minimum standards on diversity and inclusion. Most of the requirements, including developing a strategy, reporting and disclosing data, and setting targets to address under-representation will only apply to the largest firms. The consultations are open until late December 2023.
JPMorgan Chase settles with US Virgin Islands and Staley over Epstein.
The late convicted sex offender Jeffrey Epstein was a client of JPMorgan Chase's private bank for fifteen years from 1998 to 2013, with ex-employee Jes Staley acting as the principal relationship manager. Epstein had a home in the US Virgin Islands and the USVI was seeking at least $190m from the bank for facilitating Epstein's human trafficking. JPMorgan agreed a settlement that sees the bank pay $75m to the USVI. The bank also settled a second lawsuit with Jes Staley in which it sought the return of more than $80m in compensation. The terms of the settlement with Staley were not disclosed. JPMorgan paid $290m earlier in the year to resolve another lawsuit brought on behalf of the women who said they had been abused by Epstein.
FCA set to review private market valuations.
Following warnings from IOSCO that the $13tn private capital sector was complacent about potential risks, and the US SEC's plan for private funds to make more extensive disclosures about performance, the UK's FCA is set to review valuations in private markets. The review is likely to look at discipline and governance surrounding valuations, including who is accountable and how information is passed to relevant management committees and the board.

Delivered straight to your inbox
Receive updates, exclusive offers, event invitations and free resources straight to your inbox by signing up for our monthly newsletter.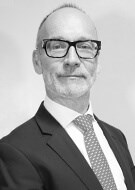 Martin Mitchell
Director of Training Services