Compliance Updater - September 2022
Regulatory and compliance news in brief
A summary of key compliance stories from around the globe in September.
NatWest refunds £600k over "bundling".
NatWest was ordered by the UK's Competition and Markets Authority to compensate around seven-hundred SMEs after wrongfully forcing them to open fee-paying accounts alongside loans – a practice known as "bundling". The breach saw NatWest refund £600k to the impacted customers.  
Hedge fund manager facing DoJ charges over exchange rate manipulation.
A manager and co-founder of a London-based hedge fund called Glen Point Capital is facing charges of commodities and wire fraud from the US Department of Justice. It appears that, under the management of Neil Phillips, the fund bought a "one touch" option in late October 2017. The option would pay out $20m if the dollar-rand exchange rate fell below twelve point five at any time before 2nd January 2018. On Boxing Day 2017 Phillips directed hundreds of millions of dollars into dollar-rand trades until the rate fell below twelve point five, and then immediately stopped trading.
UK FCA puts Australian takeover in doubt.
The $2.2bn takeover of Australian-listed Link Administration by Canada's Dye & Durham has been put in doubt by the UK's Financial Conduct Authority (FCA). The FCA will potentially hit Link's subsidiary Link Fund Solutions (LFS) with a bill of up to £306m for its failures related to the collapse of Neil Woodford's Equity Income Fund in 2019. LFS was the authorised corporate director to the collapsed fund.
Spanish police arrest one of Europe's biggest money launderers.
Spanish police arrested an unnamed individual said to oversee an operation that contributed to laundering up to €350k per day of dirty money. Thought to be an associate of the notorious Irish Kinahan 'clan', the money laundering operation saw the creation of a luxury vodka brand to give the impression of a successful business.
Morgan Stanley fined $35m for data breach.
The US Securities and Exchange Commission (SEC) fined Morgan Stanley $35m for "astonishing" failures to protect customer data in its wealth management business over a five-year period. The period started in 2015 and involved around fifteen million customers' data. Amongst the failures was the use of a moving company that did not specialise in discarding data being tasked with disabling servers and hard drives. Thousands of devices ended up auctioned online whilst still holding customer data.
Revolut understood to be the company subject to poor quality audit.
Payments group Revolut is understood to be the unnamed financial services provider whose audit was criticised by the UK's Financial Reporting Council. The BDO audit suffered from an "inadequate" approach to revenue recognition and testing on payment processing could have led to "material misstatements".
Credit Suisse goes on trial in Singapore.
Credit Suisse is on trial in Singapore over its past relationship with former Georgian prime minister Bidzina Ivanishvili. Mr Ivanishvili alleges that Credit Suisse's former private banker, Patrice Lescaudron defrauded his account and those of other clients to fund a lavish lifestyle. Mr Lescaudron was criminally convicted in 2018 and committed suicide in 2020. The damages being pursued amount to up to $800m. 
Massive $1.8bn of fines for US banks over unapproved communications.
US regulators the SEC and the CFTC fined eleven banks a total of $1.8bn over their use of unapproved communication channels. The biggest fine was $225m for Bank of America and the others fined were Citigroup, Goldman Sachs, Morgan Stanley, Credit Suisse, UBS, Barclays, Deutsche Bank, Nomura, Jefferies and Cantor Fitzgerald. The banks' staff used WhatsApp, text and other applications to discuss trading matters, some of which could have been to avoid scrutiny and facilitate wrongdoing. JPMorgan Chase had already been fined $200m in December 2021 over the same issue.  
Bank of Ireland fined €100.5m over mortgages.
The Bank of Ireland (BoI) was fined €100.5m over its refusal to allow customers to access its cheaper tracker mortgages after an ECB rate cut in 2011. The ECB cut rates to near-zero making tracker mortgages unprofitable and banks, including the BoI, switched customers to higher rate fixed or variable loans. Ireland's central bank said that the BoI had "prioritised its own interests with little or no regard for the impacts on its customers". BoI admitted to eighty-one regulatory breaches and has already paid €186.4m in redress and compensation to the affected customers.   
Barclays agrees $361m settlement over "clerical error".
Barclays agreed to pay $361m to settle charges that a clerical error led to the sale of billions of dollars' worth of structured products it was not allowed to issue. Barclays lost the licence that enabled it to automatically issue more structured products in 2017, and in 2019 its limit was $20.8bn. In March of the same year, Barclays discovered it had vastly exceeded the limit. The $361m settlement with the US SEC consisted of a $200m civil penalty and $161m disgorgement of interest earned.  

Delivered straight to your inbox
Receive updates, exclusive offers, event invitations and free resources straight to your inbox by signing up for our monthly newsletter.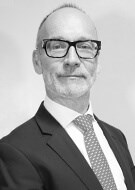 Martin Mitchell
Director of Training Services