Compliance Updater - October 2021
Regulatory and compliance news in brief
A summary of key compliance stories around the globe in October.
Ex-Union Investment fund manager faces three-and-a-half years in jail.
The former fund manager at Union Investment in Germany who admitted to fifty-five cases of insider dealing was sentenced to a three-and-a-half-year jail term. The offence involved front running buy and sell orders that he executed on behalf of his employer. He was also ordered to repay €45m – more than five times the €8m profits he made. The fund manager bought and sold highly leveraged derivatives aimed at retail investors via a brokerage account at ING Germany to generate his profits. ING Germany flagged his trades to the regulator BaFin, leading to his arrest.
Six Swiss bankers accused by US of aiding $60m tax evasion.
Six Swiss bankers were accused of helping to hide more than $60m from US tax authorities using an elaborate scheme involving Hong Kong, the British Virgin Isles (BVI) and Singapore. It appears that money was sent to Hong Kong via a corporate entity controlled by at least ten shell companies incorporated in the BVI to exploit a loophole which reduced the KYC due diligence where no single shareholder owned more than ten per cent. The money was then transferred to an asset manager in Singapore.
Wise CEO tax breach could bring FCA sanction.
Kristo Kaarman, the CEO of money transfer group Wise could face sanction from the UK Financial Conduct Authority (FCA) due to his status as a 'deliberate tax defaulter'. Mr Kaarman's status arose in relation to an outstanding tax bill of £720,495 for the 2017/18 year that triggered a £365,651 fine from the UK tax authority HMRC. Despite the bill being cleared, Mr Kaarman is now in the HMRC's Managing Serious Defaulters programme, which will see him closely monitored for up to five years.
NatWest admits to AML failings over Bradford gold dealer.
NatWest pleaded guilty to failing to prevent alleged money laundering in relation to a one-hundred and twenty-two-year-old Bradford gold dealer called Fowler Oldfield. In a case brought by the FCA, it was revealed that Fowler Oldfield had deposited £365m over a five-year period including £264m in cash. Fowler Oldfield had been taken on as a NatWest client and had been projected to turnover £15m each year and NatWest had agreed that the bank would not handle cash. NatWest is expected to be fined upwards of £170m as a penalty that is to be finally determined by a judge in December.
Swiss police seize documents from Credit Suisse re Greensill funds.
Police in Switzerland raided the offices of Credit Suisse and seized documents in relation to the $10bn fund range that collapsed after the demise of supply-chain finance firm Greensill. The Swiss authorities' action comes at the same time as the UK's Serious Fraud Office investigates the financial dealings between Greensill and companies linked to metals magnate Sanjeev Gupta.
Credit Suisse settles in the US and fined in the UK over Mozambique "tuna bonds" scandal.
Credit Suisse reached a settlement with US authorities to pay at least $400m over its role in the so-called "tuna bonds" scandal in Mozambique. From 2013 Credit Suisse and Russian bank VTB arranged $2bn of bonds and loans for Mozambique, ostensibly to set up a state tuna fishing fleet and develop maritime security for the country's offshore natural gas fields. The loans were taken out by front companies to buy equipment using state guarantees without government approval. The companies collapsed and $500m of the funds could not be accounted for. Three former Credit Suisse bankers pleaded guilty to handling kickbacks for Mozambique official which are rumoured to amount to $200m. Furthermore, the UK's FCA confirmed a £147m fine for Credit Suisse's serious failings in its financial crime controls. The FCA also obtained an "irrevocable and unconditional" undertaking from the bank to forgive $200m of debt from the Republic of Mozambique.
$200m awarded to Deutsche Bank whistleblower.
A former Deutsche Bank employee who raised concerns about the manipulation of Libor was awarded $200m by the US Commodities and Futures Trading Commission. The size of the award reflects the resultant settlement – Deutsche bank settled by paying $2.5bn.

FATF presents guidance on decentralised finance applications.
The Financial Action Task Force (FATF) issued guidance that creators, owners, and operators of decentralised finance (DeFi) services should comply with rules designed to combat money laundering and the financing of terrorism. FATF urged national regulators to apply standards to individuals who "maintain control or sufficient influence" over DeFi applications.

Delivered straight to your inbox
Receive updates, exclusive offers, event invitations and free resources straight to your inbox by signing up for our monthly newsletter.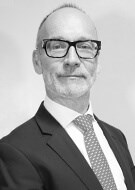 Martin Mitchell
Director of Training Services